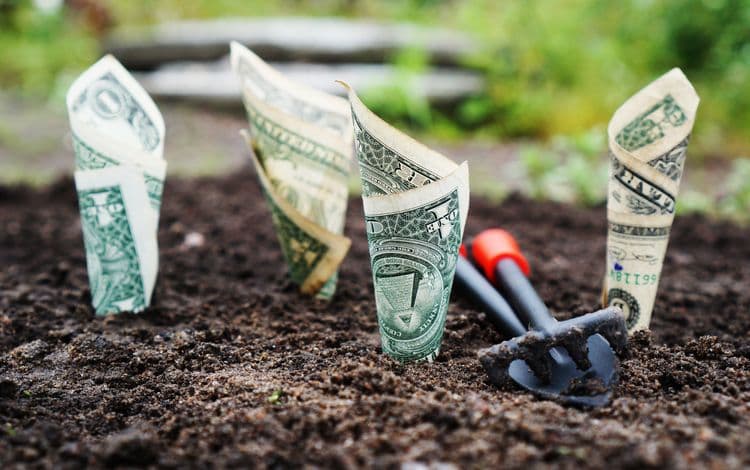 Business Loans for Big Business Goals
Small business loans are on the rise, with the  U.S. Small Business Administration reporting that approximately $11 billion was approved across small business loan programs for the entire year of 2012. And Yet,  By the mid-year of 2017 that amount nearly doubled, hitting $18.9 billion.
This is partly because more and more entrepreneurs are deciding to start their own small businesses every year. This averaged around 675,000 new businesses in 2015, according to the Bureau of Labor Statistics. Additionally, those already in business are borrowing at higher rates to either sustain or grow their companies, making them stronger in the long run.
Even though these particular loans are being taken out at amazing rates, a lot of small business owners still have a number of questions when it comes to borrowing money to cover their small business needs.
For instance, what exactly is a small business loan? When should you get one? What benefits do small business loans offer? How do you apply? The list goes on and on.
If this is where you're currently at, let's dig a little deeper into all of these questions (and a few more/) to get you the answers that you want and need—right now.
What is a Small Business Loan?
A small business loan is money borrowed to start, grow, or keep a small business afloat. Additionally, there are a few different small business loan types. Some of them are secured, meaning that you used some type of asset as collateral against the loan; and others are unsecured, meaning they're not attached to an asset but are granted based on your credit.
Among the small business loans available, a few of the most common include:
What Can I Use a Small Business Loan For?
A small business loan obtained by a startup is often used to buy any necessary property, buildings, equipment, or inventory to put the business owner's dream into action. It can also be used to give you a little working capital as you strive to get your business up on its feet and running.
If your goal is to expand, small business loan funding enables you to purchase additional inventory, buy or build a larger store or factory, or buy more equipment to better suit your increased needs.
And if you have periods where you're struggling, a small business loan can help you cover your operational expenses until things pick up and you can stand on your own again. This includes funding payroll, buying supplies, and paying vendors, just to name a few examples.
How Do I Benefit from a Small Business Loan?
Gaining a small business loan essentially enables you to effectively run all aspects of your business, minimizing any disruption during slow periods and giving you cash flow options if you're ready to take your company to the next level. It basically makes your business effective and efficient.
For instance, Melissa Kobus, founder of Gloss Salon & Day Spa, told us that she found that starting a profitable small business takes money—money that banks aren't always willing to lend a new company.
That's why Melissa came to First Union Lending initially, to get the capital she needed to open her salon's doors. It's also what has kept her coming back every time she's ready to grow, adding more space to better serve her growing clientele.
Where Can I Obtain a Small Business Loan?
Small businesses located in bigger cities—such as New York, Los Angeles, Miami, and Boston—tend to have an easier time securing a small business loan because there are more local options.
However, you can also obtain a small business loan online no matter where your small business is located, such as when you're applying for a small business loan through First Union Lending.
How Do I Apply for a Small Business Loan?
If you're wondering how to apply for a small business loan, the first step is to make sure you qualify for the specific business loan you want.
Business loan eligibility can depend on a number of factors, such as:
How long you've been in business
The assets and liabilities you have
What your revenue or expected revenue is
The industry you're in
Your credit score
What you plan to use the loan for
Depending on which lender you choose, you may have to visit your local bank, credit union, or financing company to complete the paperwork.
Alternatively, you can also apply for your small business loans online when using lenders like First Union Lending. This can make obtaining the capital you need even more convenient, no matter when you have time in your day or week to apply.
What Are the Costs Associated with a Small Business Loan?
Small business loan rates and costs can vary, making it extremely important to secure yours from a lender who understands your revenue and working capital needs.
Is a Small Business Loan the Right Option for Me?
If you're still unsure whether a small business loan is a right option for you, here are some questions you'll want to ask yourself:
Do I have enough capital to start my small business without putting my family's welfare at risk?
Am I entering a slow season where I typically have difficulty paying my bills, making a small business loan preferable because it would take some of the stress away?
Am I ready to grow my business, but just need some working capital to make it happen until I can increase my revenues from the extra sales?
First Union offers many loan options that can help you achieve your business goals from short term loans to lines of credit. Call today to find out how we can help you!