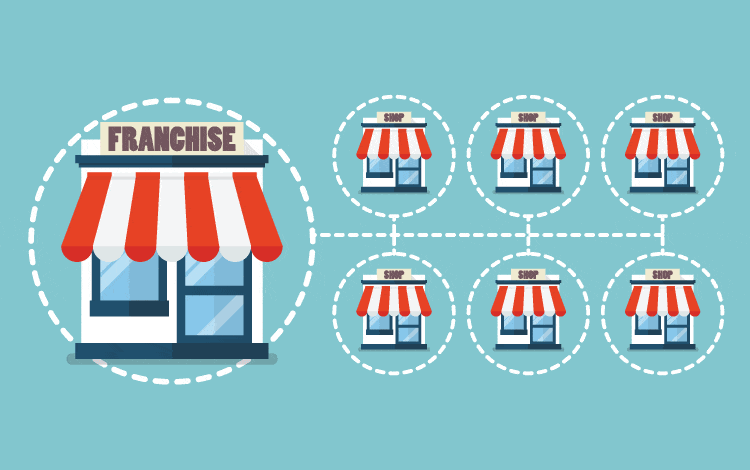 Business Loans For Your Franchise
Understanding What a Franchise Business Loan Entails
Regardless of the size or scope of your franchise, First Union can help by offering a variety of flexible financing programs designed to allow you to expand, purchase new equipment, get access to instant working capital, or increase your personnel
For some, getting a franchise business loan may seem like a challenging endeavor. Going the traditional route, beyond the sheer amount of red tape and paperwork involved, the process itself can seem endless and what's more the requirements can be quite stringent. First Union is a leading lender when it comes to franchise loans. We have the experience and resources you need to make it happen!
How Does Franchise Funding Work?
First off, you will need to fill out an application for a franchise loan. With our quick turnaround times, you will know whether or not you have approval within as little as two business days.

Your payments options vary: they are based on cash flow and can be set up automatically.

Whether you are a single operator or a multi-unit operator, First Union has a product that will work for you.
What are Some of the Benefits of a Franchise Loan?
With a decade plus of experience in franchise loan funding, First Union has created a highly accessible menu of financing programs for all types of business and industries. We particularly like working with franchises because we understand the potential for tremendous success, and we want to help.
What can you expect partnering with First Union when it comes to a franchise business loan. How about a dedicated funding advisor, familiar with your unique profile and standing by to answer any concerns you may have. You also get a fast funding process; some receive cash in as little as 24-48 hours. Loan amounts can range anywhere between 5000 and 1 million. Our expert underwriters have streamlined the loan process—simple, fast and effective.
First Union Lending is an A+ accredited member of the Better Business Bureau. Our franchise business loan programs are most definitely worth checking out if you haven't already. We pride ourselves on providing business financing solutions that make sense for our clients. Give us a call today.