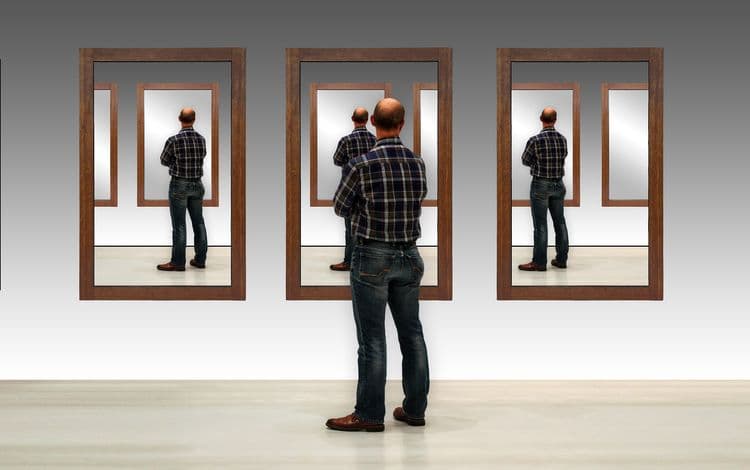 What Are Mergers And Acquisitions – Which Is Better?
These days, the terms merger and acquisition are often used interchangeably. In reality, they are two very different things.
Are you in a position to merge with or acquire another business? What are the differences between a merger and an acquisition? Which one is better?
Let's talk about mergers and acquisitions.
What Is a Merger?
A merger is when two companies of about equal size voluntarily combine to become a new company. The new company has new stock, new ownership, and new management. Mergers are often thought of as "friendly" because the two companies are working together toward a common goal.
While a merger doesn't necessarily require cash upfront, each company's power is diluted by combining with another company.
Mergers are rare because it's uncommon for two businesses to find a benefit in combining their resources equally. However, since the term "acquisition" has a negative connotation, many acquisitions are called mergers instead.
Types of Mergers
There are 5 different types of mergers. Each type of merger has different goals and benefits. The types of mergers are:
Vertical merger – Merging with customers or suppliers
Horizontal merger – Merging with a competitor
Product extension merger – Merging with a company that offers similar products in the same market
Market extension merger – Merging with a company that offers the same product in a different market
Conglomerate merger – Merging with a company that has unrelated business activities
What Is an Acquisition?
An acquisition is when a larger company acquires (usually by buying/) a smaller company. The buying company completely takes over the other company.
An acquisition is often referred to as a "takeover," which has even more of a negative connotation than "acquisition."
The acquired company may either cease to exist or may operate as a branch of the larger company.
One popular example of a merger is when eBay bought PayPal for $1.5 billion. Unlike many acquisitions, the smaller company (PayPal/) kept its name and identity. That's even though it's now owned by a larger company (eBay/).
The purchasing company needs a lot of money to buy a smaller company. However, the buying company gets to have total control over how the acquisition is handled.
Types of Acquisitions
There are a few different types of acquisitions that are all handled quite differently. They include:
Friendly takeover – The takeover is handled by talking directly to the management of the acquired company
Hostile takeover – The acquiring company deals with the other company's shareholders
Buyout takeover – The acquiring company buys out at least 51% of the acquired company
"M&A Transactions"
With the negative connotation around the word "acquisition," many companies are now calling them "M&A transactions." This term is becoming more popular since it leans on the idea that mergers (M/) are friendlier than acquisitions (A/).
Despite the fancy new term, an M&A transaction is almost always an acquisition rather than a merger.
Merger Vs. Acquisition Differences
As you can see, a merger tends to be an equal deal between two companies. An acquisition, on the other hand, is when one company completely takes over another company.
Mergers tend to be "friendly," with cooperation between the two businesses. Meanwhile, acquisitions are often "hostile," with the buying company having all the power in the deal.
Reasons for Mergers and Acquisitions
The reasons for mergers and acquisitions are nearly endless. Some of the most common reasons for mergers and acquisitions include:
Increased proficiency
Getting a competitive edge
Tax advantages
Cutting redundant operating costs
Diversifying business processes
Accelerating growth
Surviving a market that's constantly changing
Acquiring technology and skills
Risks of Mergers and Acquisitions
Several different things can cause the failure of a merger or acquisition. One of the most problematic is when one company involved in a merger or acquisition suffers financial losses.
One large example of a disastrous merger is when Time Warner and AOL – both giants in the world of communications – merged right before the dot-com bubble burst. AOL lost $100 billion, and Time Warner executives were just as much on the line as AOL execs.
There are other reasons that mergers or acquisitions can fail. Things like a mismatch of talent or a clash of corporate cultures can tank a merger or acquisition, too. Communication is key to ensuring that the combined companies succeed and the transition is smooth.
Stocks
With a merger, the stocks of both individual companies are surrendered. New stocks are issued for the new combined company.
With an acquisition, only the acquired company loses its stock. The acquiring company continues trading its existing stock.
Mergers or Acquisitions – Which Is Better?
Since mergers and acquisitions have different benefits and are structured differently, it's impossible to say which is better. In some cases, a merger is better, while an acquisition is the better choice is other situations.
If you're thinking about participating in a merger or acquisition, you need to weigh the risks and benefits of each. Mergers typically happen between equal companies, while an acquisition usually involves a larger business buying a smaller one. However, there are always exceptions to each rule, so you should consider both options for any deal.
Funding Your Merger or Acquisition
If you're looking at acquiring another business or participating in another merger or acquisition, you may need funding. While you may benefit financially down the road, you need the capital upfront to start the process.
First Union Lending can help you get a loan to jumpstart your merger or acquisition. They have 9 different loan options to choose from. That means you can get the perfect loan for your merger or acquisition.
All you need to do is call 863-825-5626 or click here to talk to one of our lending specialists. They'll help you figure out which loan is best for your merger or acquisition.
Applying for a loan doesn't affect your credit, and you can get approval as soon as the same day.
Fund your merger or acquisition today with a loan from First Union Lending.