New York City is the cultural, commercial, and culinary hub of the Eastern half of the United States. There are 800 languages spoken in New York, and they have more than 65 million tourists a year! Owning and operating a growing business within the Manhattan borough can expose your business to hundreds of tourists and residents alike! New York City is the place to be. Tourists and residents alike often grab a slice in Brooklyn, check out the Yankees in the Bronx, hail a cab in Queens, and shop until they drop in Manhattan - be a part of why New York City is considered one of the greatest cities in the world.
Rather than searching borough by borough for a traditional lender with a lengthy application process, choose First Union Lending to provide you with business funding at an expedited rate. We help small and growing businesses in New York City achieve their goals and maintain success.
Top Five Industries in New York City
There's no hiding the hustle-and-bustle New York City lifestyle. People are always on the move and working to make it in the city that never sleeps. Five primary industries capture most of the city's economy that, if relevant to you, can receive financial assistance in the form.
Financial Services
Home of Wall Street and the New York Stock Exchange, the finance industry brings in $429 billion for the state. New York City is filled with more than 330,000 financial service workers. These workers hold positions in various financial institutions such as banking, lenders, real estate brokers, and insurance companies. It's no secret, New Yorkers. They are known for their financial knowledge and drive for success. Opening a business bank account and obtaining loans from traditional lenders and banks can be a breeze for some. The only downside with conventional lenders is their longer application process and approval time frame. For quick funding, choose alternative lenders willing to go above and beyond for small businesses in New York City.
Healthcare
New York City is home to over 8 million people, putting demand for high-quality healthcare services. According to the New York Department of Labor, more employees in the Education and Health Services industry than others. Private medical practices can impact their communities, making them necessary. Working capital can be used to maintain a physician's office.
Professional Business Services
Lawyers, accountants, and marketers make up the bulk of this industry. They provide other businesses and individuals with industry knowledge to keep growing in the city. The current economy and business trends may influence these businesses, causing many to endure make-or-break moments if the working capital is not readily available. While this may sound intimidating to the average person, the business owner sees this as an opportunity to challenge themselves and push their business into a higher envelope of success.
Retail
There are plenty of other retailers located outside Fifth Avenue. Small and growing retailers thrive in the New York City culture, ready and willing to serve customers. With proper funding, a retailer can take its business to new heights. Open up shop alongside big names and take your fashionista dreams to new heights in a city where dreams come true.
Manufacturing
New York is known for its fashion, beautiful jewelers, and culture. Things that people worldwide want to bring into their own lives and homes. Manufacturing is another leading industry in New York. New York City is considered the fashion capital of the world, a leader in railroad rolling stock, and other manufactured products, leading to a wide variety of exports to other states and countries. With the advancement of technology, more businesses are opening within the Five Boroughs focusing on 3-D printing, electronics, metal, etc. The proper funding is needed to maintain and upgrade equipment when required and keep up with industry trends.
See Your Loan Options
Only U.S.-Based Businesses are Eligible.
Stand Out From The Crowd With a Business Loan in New York City
From Manhattan to Queens, entrepreneurs in New York City are enjoying the benefits of a solid economic outlook. Of course, the financial world centers on Wall Street, and with jobs in New York growing, reaching new heights is inevitable.
One needs to only look at the list of prestigious universities that call New York City home: NYU, Colombia, St. Johns, and Barnard, to name only a few. Such colleges mean incredible talent available to area companies looking to enhance their teams. As a small business owner in New York, it's time to start thinking about how you want to use its many resources to your advantage. Such colleges mean incredible talent available to companies within the area looking to enhance their teams. As a small business owner in New York, it's time to start thinking about how you want to use its many resources to your advantage. Find out what you qualify for!
Your New York City small business needs to make a move - especially in the city that never sleeps - industry moves fast; you have to keep up! Whether you're located in Tribeca or SoHo, you have opportunities available to you right now. Perhaps you might think about opening a second location. Or maybe you want to buy new equipment. Hiring more personnel may be one way to expand your company's reach.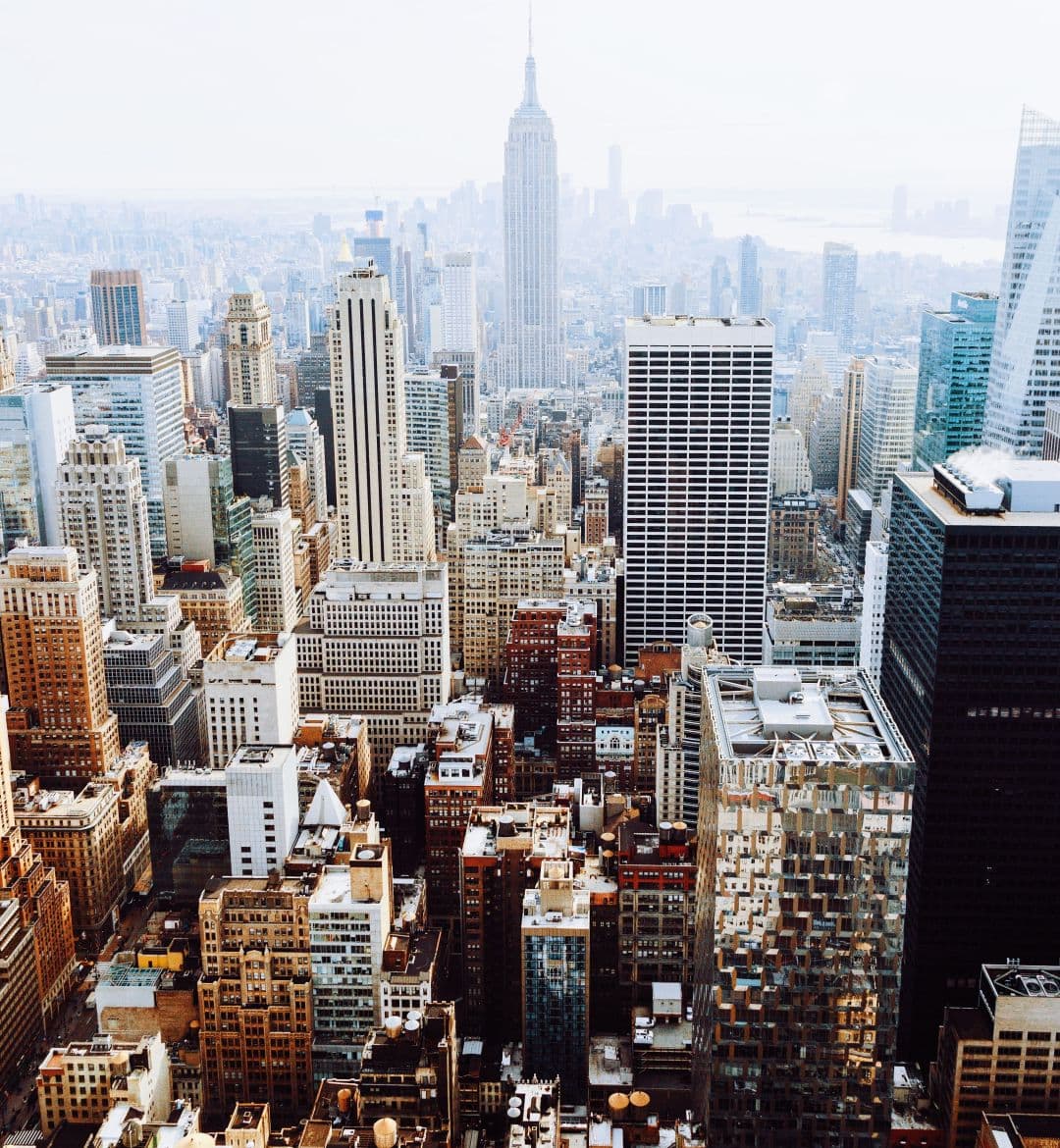 Uses of a Small Business Loans in New York City
Businesses often utilize business loans to cover costs of equipment, real estate, or working capital paid off between one and 25 years. The funds from business loans can also purchase fixed assets or help maintain day-to-day operations. Most businesses use small business loans for the following:
Boost Your Cash Flow
Get small business financing to free up cash for immediate reinvestment in your company. You'll have more flexibility in financial decisions and be able to prioritize expansion rather than worrying about day-to-day expenses.
Buy New Equipment
It's essential to find the most powerful and modern tools to provide the best possible service to your clients. Buying equipment can add up quickly. We can work with you to find the best financing options for your small business.
Refurbish Your Premises
Maintaining or upgrading your company's facilities is an investment, especially if you're still in the early stages of growth. A small business loan can cover some or all of the costs involved in creating a clean and modern working environment to succeed and attract customers.
Hire Extra Staff
If you need to add top talent to your team but don't have the cash to do it, an option like a small business loan with competitive interest rates could be the way to get funding.
Cover One-Off Costs
A small business loan or line of credit can help you take advantage of any opportunities that come your way.
Grow Your Business
We've helped thousands of established businesses in the United States grow, create new jobs, and stimulate economic growth in their local communities with the best trim business financing options for their needs.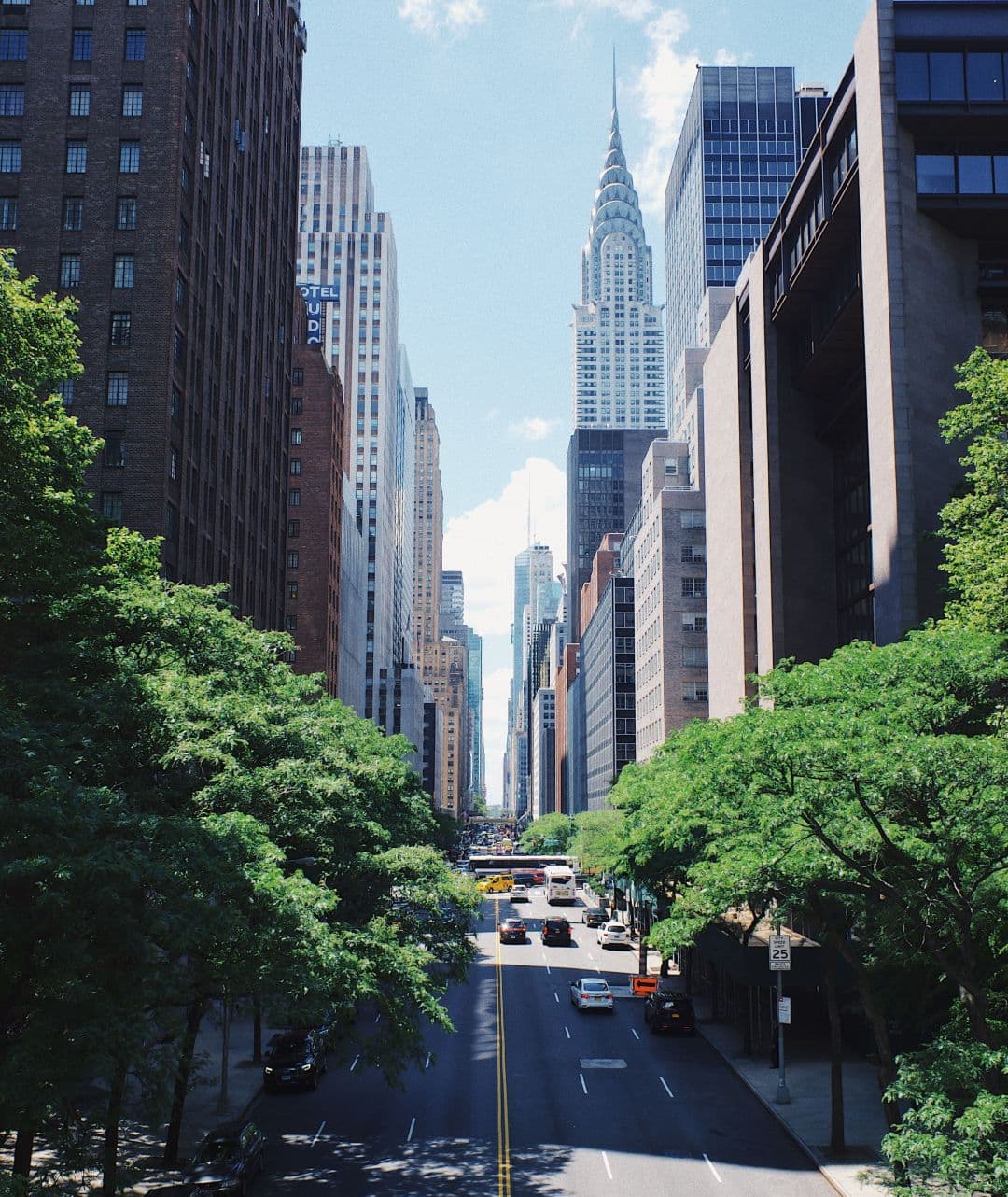 First Union Lending is Here to Help Your New York City Business Succeed
There's never a one size fits all type of loan! First Union Lending serves countless businesses within the "Big Apple," New York City. We offer business funding to help small and growing companies succeed, plain and simple.
We've worked with hundreds of clients across New York - Brooklyn to Long Island. And we've found that they all have their own stories, goals, and unique way of doing business, which is why we create individualized commercial financing solutions for every client.
We want to make the lending process as fast and easy as possible- without burying you in mountains of paperwork. We offer short-term loans, SBA loans, long-term loans, commercial property loans, lines of credit, debt consolidation, bridge loans, health-care provider loans, equipment financing, invoice factoring, merchant cash advances, and even credit card processing.
Let's talk about your options or fill out an online application! We'll help find a solution made just for you! If your New York City-based business needs money fast, do not hesitate to contact us. With loan programs ranging from $5,000 to $10 million, we have ample resources at our disposal. Get money quickly - sometimes even on the same day.