What better part of New England and what more exciting city to be in than Boston, MA. As a small business owner in the Boston area, you have a multitude of resources at your disposal. Plus, you live in a city that has recently been ranked as having one of the best metro job markets in the nation. This means things are booming in Beantown. From Faneuil Hall to Boston Common, entrepreneurs in this east coast mecca are finding that things are looking up.
See Your Loan Options
Only U.S.-Based Businesses are Eligible.
What does Boston have to offer…Some incredible universities of course. Boston University, MIT, and you can't forget Harvard—provide the country's top talent. Your company will have no shortage of professional rock stars. Boston, Massachusetts truly is steeped in history and tradition.
Plymouth Rock, the Mayflower, the Freedom Trail, you can spend days exploring the city's rich past and still not see it all. As far as living in Boston, real estate can be on the more expensive side, but with suburbs such as Lexington, Cambridge, and Brookline, you get family-friendly neighborhoods that still reflect a prestigious Boston past. We make the loan process easy, just fill out an online application and one of our specialists will reach out to you!
The important thing to remember is that Boston can be a competitive city. Many small businesses are striving to attract customers and gain more exposure. It's now on you to take your company to that next level and keep pace with the competition. Whether you're on Newberry Street or Commonwealth Ave, you need to seize this opportunity to expand your company and generate that buzz around your Boston based brand.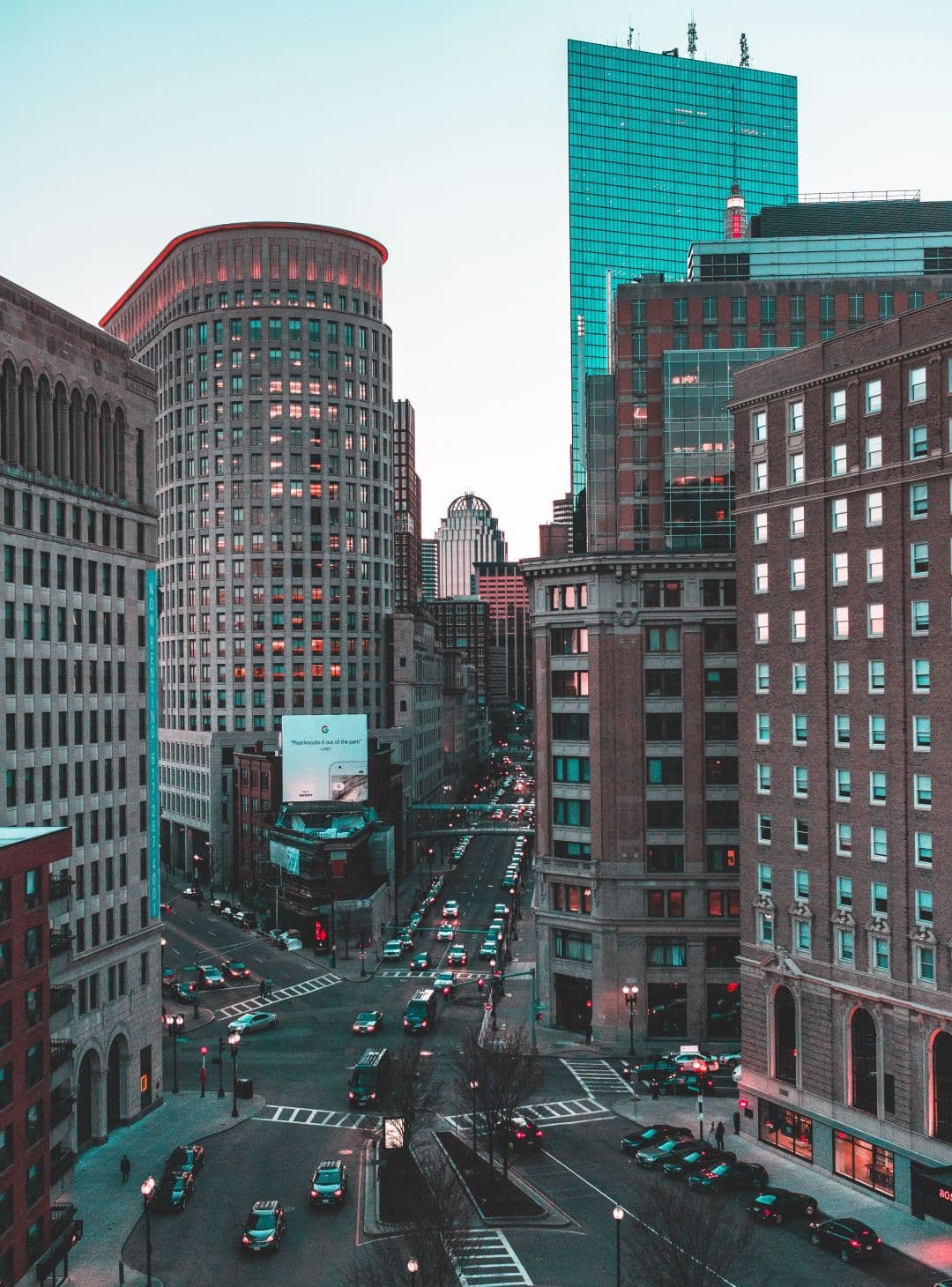 We see it as our job to help you. We want our Boston clients to grow and to thrive. Unlike traditional banks, we're not here to hinder your momentum. Think about it, you go to apply for a commercial loan. The bank wants you to have a high credit score, collateral, a deposit, and annual revenue over a certain amount. Our loan agency serving Boston has a simple and easy process. Speak to a specialist now!
First Union Lending Loves Working With Boston, MA Businesses
The problem is, you don't necessarily meet all of these criteria. And so you wait weeks or months sometimes just to be told no. This is extremely frustrating—we get that. This is why we do things differently.
Our process is super simple. Fill out an online application, submit a few documents and from there, your dedicated advisor will walk you through the rest. Have a question? Call anytime, we will not leave you hanging. It's not about a single credit score for us—it's not about anyone number. It is all about who you are as a Boston, MA area business. We've worked with Boston construction firms, restaurants, beauty salons, medical spas—a host of Massachusetts based businesses. And we've managed to help every one of them.
With lines of credit, short term loans, credit card processing, SBA loans, long term loans, commercial property loans, debt consolidation, bridge loan, health provider loans, equipment financing, invoice factoring, MCAs, among other loan products, we can tailor a funding solution specifically for your company. We have resources ranging from 5k to 10 million, which means we can get you the cash you need fast—sometimes the same day. So what could your Boston business do with a line of credit or bridge loan…Maybe buy new vehicles, roll out a new product, launch a marketing campaign, even hire on more staff. It truly is up to you what you do with the money.
If you're ready to get started we'd certainly love to be able to partner with you. As far as giving you a decision on whether or not you're approved, most of our clients receive that within a few hours. So you are not waiting around endlessly just trying to figure out your next move. Get options now!