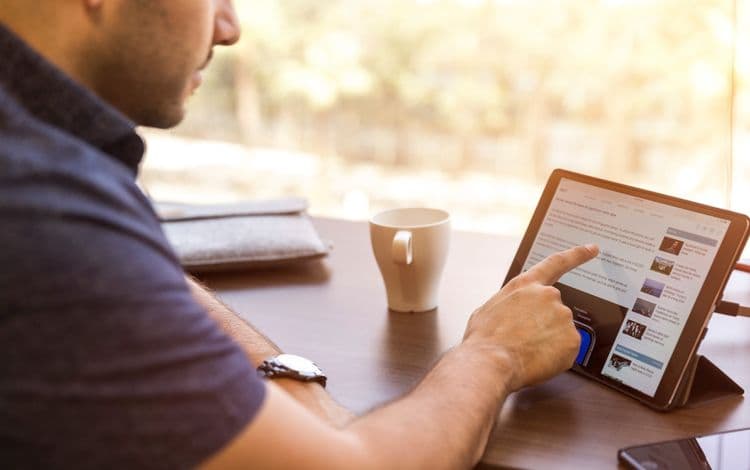 Using LinkedIn For Networking
How do I market my business through LinkedIn? What direction should I take when it comes to my business's LinkedIn network? Should I advertise my business through LinkedIn? Should my business's marketing strategy include the LinkedIn platform?
LinkedIn is a social media platform that is owned by Microsoft. The difference between LinkedIn and other social media platforms, such as Instagram, Facebook, Twitter, Tik Tok, etc. is they are targeted to be a professional network website intended to help people make business connections, find job opportunities, and share resumes, experiences, and lessons learned. LinkedIn allows you to like and share content, as well as an instant message to other users. Your resume is your profile, which shares your work experience, recommendations, accomplishments, and referrals from colleagues on LinkedIn. LinkedIn also offers a full-featured career board, where you can search for and apply for jobs, and even quickly apply with your LinkedIn profile, as opposed to uploading your resume and filling out a form on the company's website.
However, LinkedIn is useful to more than just professionals and job seekers; it allows you to grow your network and your business. LinkedIn allows you to make connections to generate leads, create better brand awareness, and establish partnerships. Thus, the LinkedIn platform is an invaluable asset to your digital marketing strategy.
One of the great things about LinkedIn is that it is frowned upon for a business to blatantly push business, spamming, and hard-selling, which means a different type of approach is needed to get the results you want. The main approach should always keep in mind that LinkedIn provides direct access to consumers providing natural marketing, status updates, images, and other conversational and/or casual posts.
So where do you begin with using LinkedIn to network your business?
Target and Connect
Before executing your networking plan and social media strategy, you will need to identify who your targeted audience is. You can zero in on the exact industry, job role, company size, location of those you want to buy your products and/or services. By having a focused plan of attack, you will be able to more effectively connect with your network on LinkedIn.
Stay on the Radar
Keep in touch with your network, especially those who have expressed an interest in your products and/or services. Figure out how often you want to post - whether it be daily, multiple times a week, or weekly - to keep your name in your network's face. Consider sending monthly emails that share information about the kinds of problems your clients or customers have had and share how your business helped with their needs. Basically, share your success! You may also want to consider using LinkedIn to invite your network to events or to educational webinars if your business offers them. This allows you to prove your business's knowledge and professionalism in your industry.
Post-High-Quality and Useful Content
By posting good content, you can easily target your audience, teach others how to solve problems, teach others how to do their jobs, and establishes that your business as a thought-leader in that space. Natural conversation and connection will lead to more business. Offer your network valuable content.
Collect Email Addresses
LinkedIn can help you grow your email marketing list. Write a letter saying thank you to your connection once you have collected and invite them to be apart of your email distribution list. Include a direct link for the email sign up and tell them what they will receive by signing the email list (newsletters, promotions, etc./), and offer to look at something of theirs related to your business. LinkedIn allows you to email 50 people at a time, so you can send this email to your connections in bulk, and you can set a schedule for sending the email to all of your new LinkedIn connections on a set day each week.
Use Sponsored Updates
When you use sponsored updates, you are paying to post your content on an individual's feed (pay-per-click or pay-per-1,000 impressions/). LinkedIn lets you target your audience by allowing you to customize based on company name, job function, job title, schools, skills, and groups. Without competing against excess noise and irrelevant posts, you can target interested industries.
Using a sponsored update can be a great way to promote your business through thought-leadership content for your targeted audience. Most people these days are sick of typical advertising and want to feel less bombarded with marketing and more with thoughtful connections and conversations. Also, you can increase your website's traffic if you post compelling-enough content that ultimately generates sales leads.
Stay Active in the Groups You Join
Start by listening in on what your audience is discussing in the groups you join. Find opportunities to chime in and offer your advice as an expert in the space. Consider messaging members of the group directly (even if you're not connected/) to build relationships - free of charge!
You may also want to consider creating your own LinkedIn group. Invite your network to join and expand as much as you can through referrals and LinkedIn demographic searching. Demonstrate your value and expertise to your network but tone down on the sales pitch - this will help you build your brand and generate leads to boost your business.
Clean Up Your Company Page
Every aspect of your company page matters when it comes to your business's brand. Images, colors, and content associated with your page should be consistent with your brand's voice (matching your website and other social media platforms/). You should always keep your page up-to-date to keep your brand active and in the know.
Looking to Invest in Your Business's Marketing Strategy?
If you find yourself needing to find funding for your business, First Union Lending is here to help.
We have nine different business loan types to choose from. This means that we're uniquely qualified to help you find the perfect loan to open your small business.
Applying for a business loan doesn't affect your credit. Better yet, your business loan may be approved as soon as the same day.
To discuss our business loans with one of our lending experts, click here or call 863-825-5626. We'll talk about our various business loans and help you find the right one for your medical practice.
Get started with the process now by learning more about our business loan types.