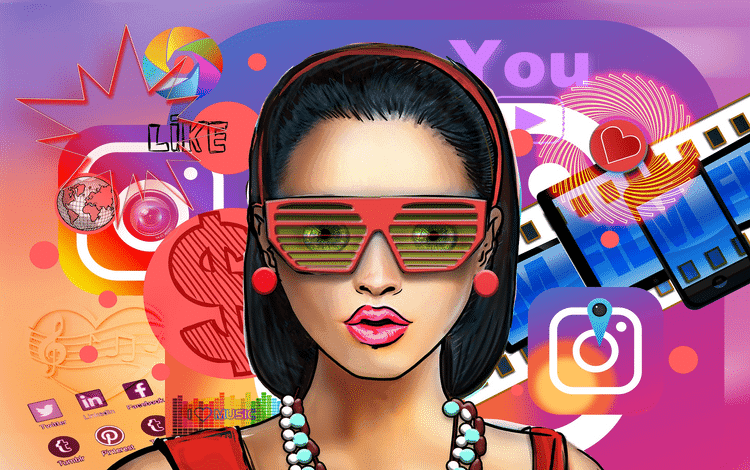 How Your Social Media Influence Impacts your Business?
It's getting increasingly difficult to ignore how much of an impact social media can have on your business. It's clear to see that social media is more than just a passing fad.
How much influence does your social media presence have on your business? Let's talk about just how much of an impact, good and bad, that social media can have on your company.
Social Media by the Numbers
9 out of every 10 people with internet access use at least one social media platform at least once a month. Nearly 3 out of 4 people (71%/) who have a positive experience interacting with a brand will share that experience. And 90% of business owners agree that the impact of social media on businesses, both positive and negative, is huge.
People can have hundreds, thousands, or even more followers. The time it takes to ensure a good experience for one customer could translate to dozens, hundreds, or more clients. In fact, 75% of businesses report increased traffic since implementing social media policies.
As you can see, improving your social media presence just makes sense for your business.
Ways Your Business Should Use Social Media
These days, social media is about more than just a few quippy posts here and there. You can use social media in a wide variety of ways to impact your business. Here are just a few ways to use social media to its best advantage.
Communication
People love using social media to communicate with businesses. No more calling and waiting on hold or sending an email and waiting for a reply.
Your customers can use social media to communicate with you. However, you can (and should/) communicate deals, specials, and other important information to your social media followers.
Branding
What is your brand all about? These days, many customers care as much about your company brand as your product.
What does your company stand for? What are your company policies? How do you interact with people?
Building a strong brand on social media can help bring in the right kind of customers.
Marketing
If you manage it right, social media can be the ultimate way to market to potential customers. You could be talking about a specific product, a sale, or your overall company brand. There are almost endless ways to market your business on social media.
Customer Service
People often go to social media to vent their frustration. Any time your business is tagged in a social media post, you should reply immediately. Sometimes, customers who swore never to return can become regulars if they receive great social media customer service.
This is one reason it can make sense to have a full-time social media manager. The sooner you can reply to social media complaints, the faster you can turn a situation around. As a business owner, you probably can't drop everything to reply to complaints within an hour.
Ease of Sharing
It's so easy for people to share social media posts that you can have an enormous reach with every post.
Have a new product? Running a special? Posting something witty?
Social media posts always have the potential to go viral and introduce your brand to a whole new audience. Keep that in mind with every social media post you create.
Bigger Audience
Social media marketing has the potential to introduce you to a bigger audience than any other type of marketing. That can make it an especially cost-efficient way to market your business.
With other types of marketing, it costs more to reach more people. With one social media post, you can potentially reach customers around the world.
Improved Customer Engagement
If you have an active and interesting social media presence, customers will be more engaged with your brand. The more you can engage your customers with your brand, the better.
Social media allows you to target both individual customers and large groups of potential new customers. Higher engagement equals higher interest, which can lead to increased sales. Great customer engagement also contributes to brand loyalty.
Brand Loyalty
It is possible to encourage customers to choose your business over others. Keep your brand at the forefront of their minds, and they'll be more likely to choose you over your competitors. It's hard to buy brand loyalty, but social media lets you get it for free or relatively low cost.
Pitfalls of Social Media
Social media is great for businesses. You can use it to keep current customers happy and informed and attract new customers. You can use it for customer service and to encourage brand loyalty.
However, social media isn't without its risks.
The biggest potential pitfall of social media is saying the wrong thing. Well-intentioned social media posts can be misconstrued and villainized. It's crucial to carefully think out every social media post before sharing it.
As much business as social media can bring, it can also tank your company faster than you can imagine. y
Need Help Paying for a Social Media Expert?
The best way to handle your social media is to have at least one full-time person to handle your accounts. People expect responses within an hour. Also, the more active you are on social media, the better.
A social media expert can bring in enough business to cover its cost. However, paying for them until that happens can be expensive.
Using a loan to hire a full-time social media specialist may be the best way to increase your sales. First Union Lending may offer the best loan for this situation. That's because they offer 9 different types of loans.
It's easy to get a loan with First Union. Their lending specialists want to help you find the right loan for your situation. Applying won't harm your credit score, and you could get money as soon as today.
To talk to a financial expert, just call 863-825-5626 or click here. You could see massive benefits of having a full-time social media expert. Don't wait; contact First Union Lending today!