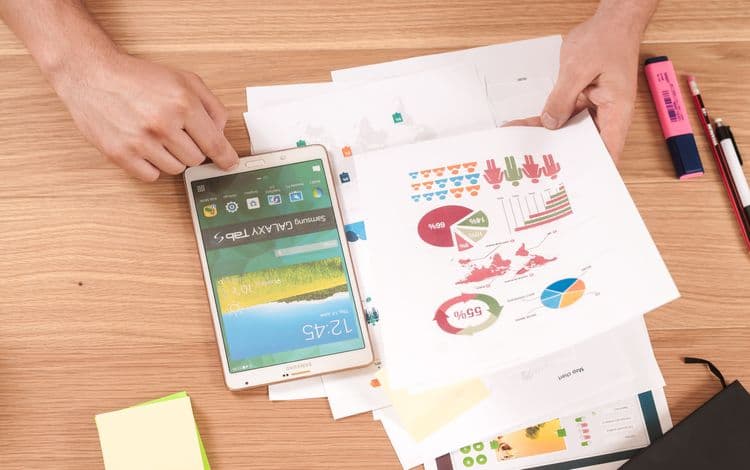 Today's Small Business Owners: Demographics and Trends
Being a small business owner today
The economy in 2019 remains strong. Spending is up, there is solid GDP growth and investments are abounding. This has lent itself of course to greater confidence among small business owners across the board for the most part. Certainly, all is not without some challenges, but it seems that entrepreneurs are doing a fairly good job of coping with such challenges.
Below is a brief overview of the demographics associated with today's small business owner along with some information regarding current trends.
Confidence is high
Given the sheer number of small businesses scattered throughout the country, it is pretty impressive that nearly 80% of them are reporting profits. And over fifty percent of those said that their overall happiness level on a scale of one to ten fell at a solid nine. Different from past years, this number suggests that the American entrepreneur is increasingly confident and satisfied with their role.
They are also consequently happy with the state of small business in general. Regarding their feelings on this, only 24% said that their confidence/happiness level as far as the state of business given this current political climate fell below a five. The average answer among small business owners was seven.
Employee recruiting is becoming more challenging
While confidence is up, one of the challenges most often mentioned has to do with the difficulties surrounding employee recruiting and retention. The country's unemployment rate currently at an impressive low might be good news; however, as far as recruiting goes, this can be tough on the small business owner. Such companies generally have less than five employees. This means that if there are employees who underperform, the impact on the business can be major. Thus securing top talent becomes of critical importance for smaller businesses.
Outsourcing has grown in the past few years, with bookkeeping, payroll, and accounting among the top areas in which businesses turned to outsource. In some ways, this has helped entrepreneurs work around employee challenges, but the struggle for many is still there.
Who are today's small business owners?
Yes, Generation Z is now entering the workforce. And Millennials are increasingly starting new companies in attempts to disrupt otherwise entrenched industries. Surveys, however, have found that 57% of small business owners are Baby Boomers and/or those over the age of fifty.
Education levels of business owners have shifted noticeably in the past two years. From 2017 to 2019, there was over a thirty percent increase in those business owners who attained a doctorate. And a ten percent increase in owners with Masters degrees. Some say that this is attributable to older generations now seeking enhanced degrees. And yet, the largest segment of small business owners—just over 30 percent—still have high school level degrees.
In terms of the relationship between profitability and education level, there doesn't seem to be much differentiation. In other words, those with high education levels did not outnumber others in terms of overall profitability.
Independence and Personal Satisfaction
Among those surveyed, right around 25% cited that the reason they started their business was to be their boss and also to follow their true passion. And in terms of profitability, those who did indeed go into business for themselves to be independent and do something about which they were passionate was overall more profitable than those who went into business for other reasons, such as they were laid off or they did not want to retire.
What are today's small businesses?
The number of profitable businesses is up 6 percent from the previous year. Many of these are well established and have been in operation for more than ten years. And half of those profitable businesses had been purchased as an already existing company.
The year saw a notable increase in the number of health and beauty related businesses. The number of entities such as wellness spas, salons, and fitness centers grew by leaps and bounds. Perhaps this is because the population, in general, is becoming more conscientious in terms of health and well being.
There was also a 15% increase in food and beverage related companies. Home service businesses and automotive companies were also in the top five business sectors.
Forms of financing for small businesses
The most popular funding method is still cash—just over thirty percent prefer it. The second most popular seems to be Rollovers for Business Start-ups (ROBS/), in which retirement money can be used to fund a business venture. Crowdfunding was down ten percent from previous years.
The Future
The economy is still on the rise which is terrific news for small business owners. With confidence and happiness levels at a seemingly all-time high, and owners largely passionate about what they do and the value, their business brings to the table, the future of small business in America certainly seems bright.
At First Union Lending we want to work with your small business to see you achieve the kind of success about which you've dreamed. We offer short term loans, equipment financing, and merchant cash advances, among other loan programs. Call today to see what we can do for you!