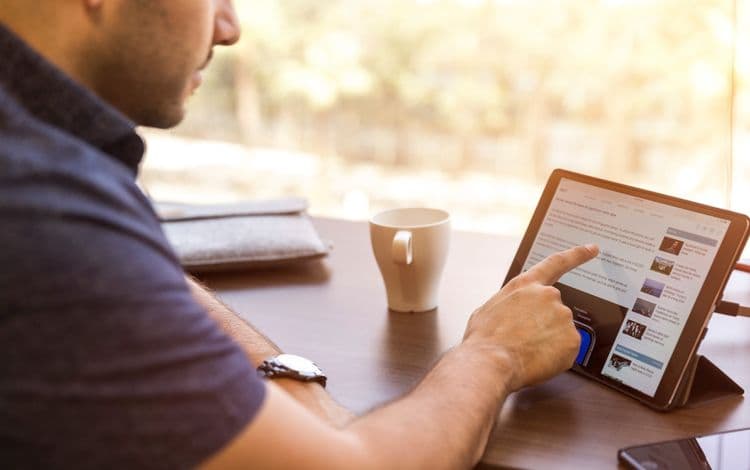 Optimizing Your LinkedIn Profile as a Small Business Owner
How do I optimize my LinkedIn profile as a small business owner? What tips should I consider when updating my LinkedIn profile as a small business owner? Is it smart for me to share content on my LinkedIn profile to start discussions? Can I use my LinkedIn profile to obtain new clientele?
LinkedIn has more than four million businesses on its platform and more than 380 million professionals. Think about how many potential partners, customers, and buyers you can connect with on LinkedIn. With so many users it can be easy to get lost in the crowd, so it's important to keep your business profile current.
As a small business owner, it is important to have an always up to date LinkedIn profile, considering these concepts:
Your profile will not only expose your profile to hiring managers and recruiters but markets your business and your personal skillset naturally. This is a great way to obtain new contracts, and possibly clientele!
You can demonstrate your knowledge, credibility, and leadership expertise. Not to mention, you can gain social proof of your skills and talents!
LinkedIn has not only a great job board but provides access to top professionals in each industry with just a few clicks.
LinkedIn can be leveraged as a research tool to help grow your small business.
You can connect with other companies in your industry or those you partner with. It's a great way for organizations and people to stay in the know of their industry leaders (and competition/).
You can contribute via groups or posts, which can organically help promote you and your small business.
Customize Your Profile
When setting up your LinkedIn profile, make a custom URL and hyperlink to easily access your business site. In the about section, highlight your mission statement and a description of your business. Include where your business is located and add a phone number. Make sure to include what type of business you have and state-specific specialties such as marketing and promotion, banking and finance, or healthcare. Consider adding business size, and the year you founded your business.
Also, add a professional photo (headshot/) and header photo (banner/) which can be pulled from your website. It's important to stay on brand especially if users go to your website after searching your LinkedIn page. Feel free to upload examples of your work including presentations, art/graphics, video, and other important links. Consistency is key!
Share Business News, Articles, and Blog Posts
This is an excellent way to promote your business. Before posting, think about a headline you find compelling and write a couple of drafts before posting. Make sure you always proofread your content and if possible have a coworker review it for possible mistakes. If you post content with an error, you'll lose credibility… and users don't want to see content that's been reposted.
Keep word count in mind as a standard article has roughly 400 to 600 words, so staying concise is key. Drive your readers to a landing page on your website, so they can learn more about your business. You can earn more followers and you'll get more traffic on your site. When sharing articles, etc. choose a compelling photo, and always end a post with a strong call-to-action because it encourages comments.
For example, if your business hosted an event consider adding a photo from the event. Tag the event venue, other businesses that attended the event, and add the location of where the event was hosted. It's perfectly fine to hashtag your business name which will boost traffic to your LinkedIn page. Typically, the best times to post are weekdays between 7:00 a.m. to 8:00 a.m. and 5:00 p.m. to 6:00 p.m. This is usually when people are getting to and from work and are on their phones the most.
Recruiting Purposes
If your business needs to hire new people, LinkedIn is a great tool to do so. You can search for your connections, location, and other businesses. If you are looking to fill a very specific role and candidates have to be qualified to do certain tasks searching their LinkedIn can be helpful. You will be able to see where candidates attended school, their current job, past projects, etc. Access the messenger service so you can communicate with candidates faster.
You can also search for candidates open for new positions within LinkedIn. You can enter job titles, such as "Business Analyst," "Technical Writer," "Marketing Specialist," "Registered Nurse (RN/)," "Litigator," "Executive Assistant," etc. to find candidates that may be a great fit for your small business.
Add More Connections
After you've created your account, create LinkedIn Groups. Consider creating one showcasing your thought leadership. Create groups based on your expert area and post relevant content.
Remember to engage with users and link them to your company's LinkedIn page and website. This will help you to gain more connections and get conversations going. Also, discover and connect with top influencers or small business owners who you look up to. Engage with them by making comments on their posts and share their relatable content on your page. This is an excellent opportunity for both businesses to connect and you'll gain a bigger perspective in your industry.
Do You Want to Look at Your Financing Options?
If you find yourself needing to find funding for your business, First Union Lending is here to help.
We have nine different business loan types to choose from. This means that we're uniquely qualified to help you find the perfect loan to open your small business.
Applying for a business loan doesn't affect your credit. Better yet, your business loan may be approved as soon as the same day.
To discuss our business loans with one of our lending experts, click here or call 863-825-5626. We'll talk about our various business loans and help you find the right one.
Get started with the process now by learning more about our business loan types.