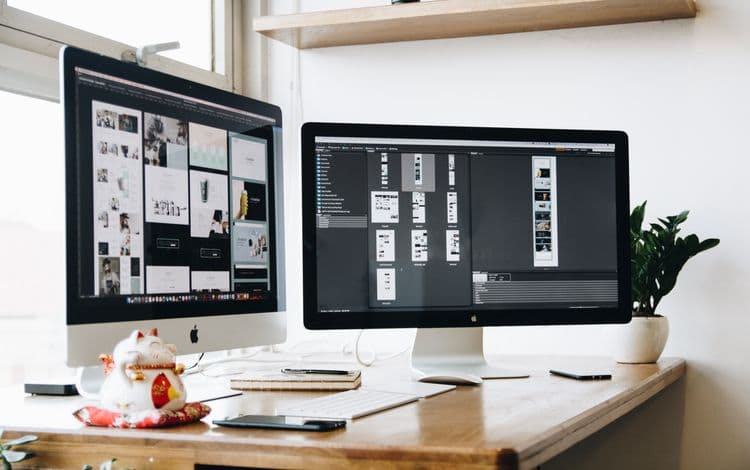 Should You Create A Website For Your Small Business?
Websites are our calling card. They are the hub of our online presence. They are most likely what people are going to go to first upon searching for a company such as yours. Therefore, your site needs to be top notch. Take a moment now to evaluate your business's current website—is it where it needs to be to make that ever so critical great first impression? If you are realizing that it is time for a site update or perhaps an entirely new site, then you have a couple of options. You can a: hire a web design/development team to take care of the task, or you can b: try and create one yourself.
Today there are myriad platforms that make it easier than ever for businesses to make their own websites. Most are of the drag and drop variety which means you do not need coding and/or any developing experience to get a decent finished product. Keep in mind, they are limitations though. So which route should you go…
Below is a list of some of the pros and cons associated with tackling that new website on your own.
Pros:
You save money; potentially a lot of money as having a site built from scratch could cost anywhere from 1000.00 all the way up to 10,000.00 or more. Doing it yourself is simply your time and the cost to purchase the site service—usually around 150.00.

You maintain backend control, which means adding new pics or changing text, inputting information on new offerings is fairly easy—and free.

You're not funneling ideas through multiple people, so your vision can be easier to realize.
Cons:
It does take a lot of your time up—time which could be better spent running your business.

Without developing experience, you're going to get just a fairly basic site that may not have the functionality you want.

The design is more than likely not going to be completely custom as you'll have to make use of stock templates.
If you are in the market for a new website and wish to leave it up to the pros, we can certainly help you get the funding to do so. Short term loans and lines of credit are available to help get you the funds you need to have a professional and custom website built from the ground up. Money can be in your account within 48 hours. Call today and let's get started!