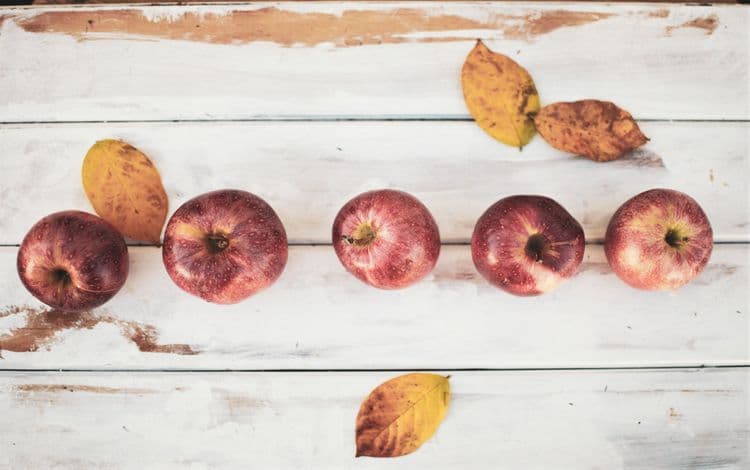 Marketing Strategies for Dieticians
As a dietician, nutritionist, or registered nurse who wants to expand your practice, do you find yourself looking for new and effective ways to market your services? Are you looking to revamp your practice's marketing strategy and take it to a more effective level? The first thing you need to know is building a website and Facebook page is just the beginning of marketing your practice. Today, you need to step up your game online and in-person to ensure you declare your business as established while displaying a level of authenticity, uniqueness, and professionalism.
Before you get started building your marketing strategy, make sure to ask yourself the following questions about your practice:
What is my brand?
What does your practice offer and how do you want to be viewed by consumers? What are the main reasons your clients choose you over others? Has your practice effectively helped people deal with intense food allergies, change their diet to increase their energy, lose weight, or battle chronic disease, and/or provide professional guidance to those who feel they do not have control over their intake habits? Make sure you are clear about your offerings. The easier it is for a potential customer to understand what you offer, the more likely you will gain their business.
Who are my clients?
Identify not only who you are targeting as potential clientele, but also who your existing clientele is comprised of. Do you specialize in pediatric nutrition? Maybe your practice is angled toward a senior crowd. Either way, figure out what your niche is, and work with it. You may want to keep your practice open to all age groups, but if that's the case, you will find yourself targeting clientele with different strategies.
Why should people hire my practice?
Identify what makes your practice different/better than the rest. Your business is about the quality provided to your clients, so what makes you unique?
Do I have a website?
Build a website immediately. You can hire a local developer, build a website yourself, or contract an agency. Either way, having a website is crucial in this day-in-age because it indicates you are serious about your practice. Having a website symbolizes a level of professionalism and success.
How do I retain my current clients?
Finally, before jumping into a marketing strategy, do not forget that it is not only about gaining new clientele, but ensuring these new customers want to come back. Not to mention client retention and satisfaction are what help bring your business.
Once you've asked yourself these questions, you are ready to start developing your marketing strategy. Here are the top five marketing strategies for expanding your dietician practice:
Ask your clients to provide positive reviews online
Request they review your practice on Google, Facebook, LinkedIn, your website, and any other platform you may use. You may consider providing returning customers who write a positive review on all your platforms a discount on their next service.
Also, provide a referral service to your existing clientele. Word of mouth will always be a means of attaining new business, and people trust who and what they know.
Join your community any chance you can
People need to feel safe and secure with their dietician. What a better way to engage on a personal level than meeting out in your community. Start attending local events and markets to get your name out there. If you can't afford to set up a booth, have your business card ready and be ready to start conversations and answer questions. This is where you and your practice can shine.
Consider going to local town halls and getting involved in your community's decision-making. Meeting people and creating connections with community members who have shared interests can go a long way, all while investing time into and engaging with the community that supports your practice.
Add a blog to your website.
Another way to connect to your existing and potential clients is to add a blog to your website. Adding a new blog post every one to two weeks can increase your website traffic and how you appear in search results online. Using SEO content strategies by adding keywords and phrases in your writing can go a long way. Share details on certain illnesses, dietary plans, age group-specific strategies, and more by writing a 200 to 300-word post. Blogs can help identify your practice as a leader of knowledge in the industry.
If writing isn't your forte, you can ask your staff members to help. If that's not an option, you can hire a writer at your set price for a blog post from a website such as UpWork and WriterAccess. Once you submit the work that needs to be done, writers will submit proposals on how they will handle your project goals.
Invest in Google AdWords, Facebook Ads, and/or Instagram Ads
Increasing traffic to your website by clicking an advertisement in Google doesn't have to be expensive. Google AdWords allows pay-per-click advertising, which is when keywords relevant to your practice has a chance to appear as an advertisement in Google. In the United States, the average cost per click for Google search ads is $2.32. This per-click rate spans across all industries utilizing the marketing strategy.
If you prefer to keep your advertisements on social media, you can also purchase advertising space on Facebook via Facebook Ads. Instagram Ads are also managed from within Facebook Ads, which makes for an easy user-experience - you only need to learn one platform to leverage both social media outlets! Facebook and Instagram can help you with your image and brand at an affordable cost.
Looking to expand your practice?
If you think you're ready to expand your dietician practice, you may need financing. First Union Lending is here to help.
We have nine different business loan types to choose from. This means that we're uniquely qualified to help you find the perfect business loan to open your small business.
Applying for a business loan doesn't affect your credit. Better yet, your business loan may be approved as soon as the same day.
To discuss our business loans with one of our lending experts, click here or call 863-825-5626. We'll talk about our various business loans and help you find the right one to open your pain clinic.
Get started with the process now by learning more about our business loan types here.