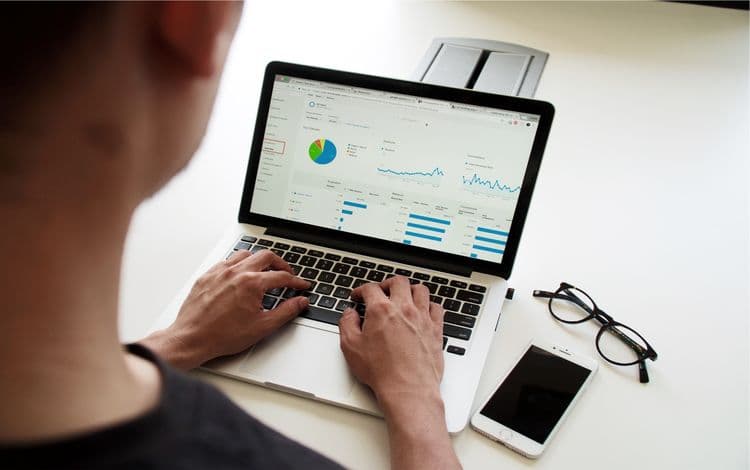 Creating an Effective Marketing Kit for Your Small Business
Not every business has a marketing kit—and that's the problem. Those critical marketing materials are what get you noticed. You might have the best product in the world, but if no one knows about it, your company is not going to go very far. You can certainly put up a website (in fact we highly recommend it/) however, creating a dynamic marketing kit is about more than just having an online presence. A marketing kit will allow you to clarify and finetune your message, and most importantly, get it out in front of your target audience. Below is some advice regarding the importance of making sure your small business invests in a solid strategy when it comes to its marketing kit.
A Marketing Kit Explained…
Basically, a marketing kit represents a compilation of both digital and print materials which you give to clients. It differentiates you from the competition and gives consumers insight into who you really are. Many companies opt to have professionally printed kits done up, while others prefer to go the digital route. A blend of both is also a great strategy to employ for your marketing kit.
Is one better than the other as far as digital versus print? There are definitely pros and cons to both.
Digital vs. Print
For the majority of online-based companies and eCommerce companies, digital marketing kits are probably the better way to go. Not to mention there are some advantages as far as using digital over print.
Very inexpensive (perhaps even free/). With a computer and some graphic design software, you yourself can create those initial marketing materials needed to introduce your company to the world. And you're not spending a fortune on professionally printed brochures, etc.

You don't have to be a graphic designer. With the number of online tools and software available nowadays, virtually anyone can spend a little time and create a visually pleasing file.

Easy to make changes. Especially if you're an online based firm, there is going to be a strong element of change associated with your business; your marketing materials need to adapt as well—and quickly. With a digital marketing kit, change is easier and faster to come by.
What about print-based marketing kits? These also have their advantages. Yes, they tend to be more expensive in the long run, however, technological advances are bringing those prices down. Also, keep in mind, people tend to take more time with print material. Studies have discovered even that people are more emotionally invested in print marketing over digital—there's a great deal to be said for having an emotional impact on potential clients. Plus, it helps you stand out. We daily get bombarded by emails and other such digital forms of communication. Print is becoming something of a dying art, and so it may just be the edge you need to get noticed.
What Should Go Into A Marketing Kit
This will largely depend on where you fall in the print versus digital debate. Each will contain slightly different kinds of materials. It will also, of course, depend on your overall marketing kit budget. If you opt for print, you then need to decide whether you're going to hire it out or try and put it together yourself. Remember though, you really want this to have the utmost quality as far as professionalism goes. You don't want it to seem overly "homemade."
Below we offer some guidance as far as what should go into your marketing kits
For Print Marketing Kits
Presentation Folder - You need a vessel in which to hold everything. If you can have this custom done with your logo that is ideal. Of course, these types of folders can be quite expensive. If you can't afford it, then perhaps go with a blank folder and create labels with your company name and logo on them.
Business Card - This is a must-have, and they're pretty inexpensive to order from a big box store or even online. You also want to keep these on you and have them ready in case you do meet someone who could potentially become a client or even a business associate. You could also get creative with the cards. We've seen business cards in all shapes and sizes, some even made out of different materials such as recyclable stock and wood!
Promotional Products - You might think about a free "gift" which has your company name on it. Pens are always great giveaways, also magnetic calendars, phone chargers, a t-shirt perhaps. Then, when they do use that product they will be inclined to think about your business.
Both Print and Digital
Sell Sheets - If you sell products, then you absolutely want to include a sell sheet. This is basically a document of some sort outlining the benefits of your product. Yes, include specifications and general information on the product, but by focusing on the specific benefits to them you help your product stand out.
Testimonials/Client List - Referrals and reviews are everything. The prospective client wants to know that they can trust you. They want to know you've worked with actual people and have gotten positive results. The more details you can provide on past projects/deals, the better. This is why it's so important to ask those with whom you've worked for a testimonial. If they don't have time to write it, you might ask if you can write one on their behalf and then send it to them for their review.
Price List - People want the information up front, especially when it comes to costs. Don't try and hide this. Be transparent—they will come to trust you more. If pricing varies, then offer some sort of price range or guide that will at least give them insight into where you stand price wise.
Having a comprehensive marketing kit in place and ready to give to prospective clients will only make your company stronger. You don't want to be scrambling about for something to send people. Take some time. Think about your messaging and make it look professional!
At First Union, we offer many loan options if you are looking for funding to update or improve your marketing strategy. Call today!