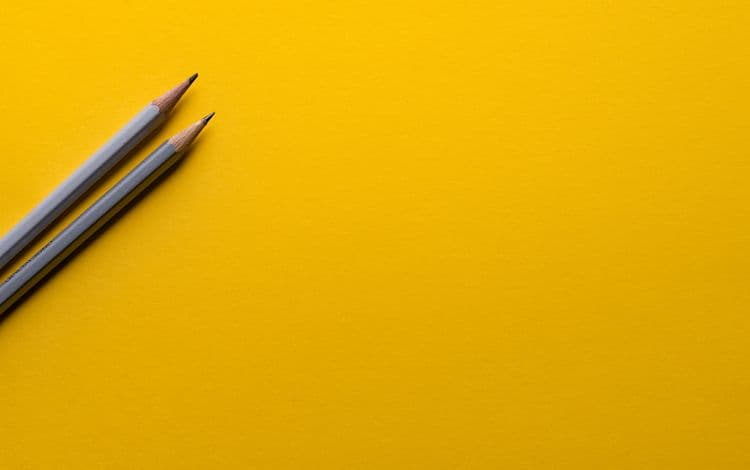 Brands Leading the Way During COVID-19
Everyone is adjusting to life in the mists of the global pandemic, COVID-19. This includes brands that may have had to change their marketing strategies almost overnight. Most brands have their marketing planned out over a couple of months, at least. As things have developed now, a lot of those plans are going straight into the trash. A lot of companies have had to turn their marketing game on a dime, depending on how they have been affected by the pandemic. After a few weeks of seeing it develop, many brands threw out their marketing all together, and started offering to pitch in help. These are companies going above and beyond to help during the COVID-19 pandemic:
Delivery Services
Most restaurants in the US have now gone down to takeout only. The impact of this on chains and local businesses alike is huge. The jobs of restaurant servers and bartenders have become obsolete in the past few weeks, with no indication when it will pick back up. With restaurants doing all they can to keep orders coming in, less and less people are leaving their homes and more people are cooking in. Delivery services such as Doordash and Ubereats are doing their part to lessen the blow.
Doordash stated in a recent press release that they are moving to "no contact" delivery where the food may be left at your door. Furthermore, they are waving their partner fees in an attempt to support small and local businesses and encourage people to order in. Doordash is also making efforts to take care of those who drive for them. Their CEO Tony Xu says, "To ensure that drivers who are sick can focus on recovering, we are providing financial assistance to eligible Dashers and Caviar couriers who are diagnosed with COVID-19 or quarantined. We are in the process of shipping more than 1 million sets of free hand sanitizer and gloves to Dashers and Caviar couriers. And we are consulting with public health officials and working with restaurants to enhance their food preparation protocols."
Making Masks
Some companies are trying to use whatever means they have at their disposal to pitch in. Iconic fashion brands including Prada and Christian Soriano are using their resources to make protective masks for healthcare workers as supplies run short. Joanne Fabrics is offering free pre-cut fabric to people who can use it to make masks also. They stated online, "Joann Fabrics has confirmed: If you sew and are able to make masks you may call your local Joann's and they have PRECUT the masks for you to sew. You can take as many as you like, they'll carry it all to your car. When finished you drop them off and they'll take them to the hospital for you. They are supplying the material and the elastic. Everything is pre-cut. You just pick it up, sew it, and drop it back off."
Supplies
Tesla was one of the first big brands to step up and offer to use their factories to make ventilators. One of the biggest fears right now is that hospitals will not have enough equipment to deal with the number of patients. CEO Elon Musk tweeted, "We have extra FDA-approved ventilators. Will ship to hospitals worldwide within Tesla delivery regions. Device & shipping cost are free. Only requirement is that the vents are needed immediately for patients, not stored in a warehouse. Please me or @Tesla know."
Grocery Stores
Many grocery stores have noticed the shortage of specific goods due to panic buying. Almost all major chain grocery stores now have restrictions in place to keep people from buying out all of the necessities like toilet paper, cleaning supplies, and canned and frozen food. But, there still remained a problem of senior citizens and those at high risk going to the store around so many people. Many stores are responding to this by having special shopping hours for seniors so they can come and get what they need without having to compete with too large a crowd.
The grocery chain Trader Joe's gets a special mention here for limiting the number of people allowed in the store at a time. They only have every other register open to follow social distancing guidelines and keep things spread out. Furthermore, they are continuing to take care of their employees with bonuses, paid sick leave, and additional mental health days.
Support for Healthcare Professionals
Speaking of mental health, some professionals are anticipating the workload and stress to take an extra toll on healthcare professionals. Much of the world is relying on these doctors and nurses, and some brands are taking into consideration that they will need support too. An online meditation service called Headspace has decided to be proactive about it. Headspace is giving healthcare professionals free access to their "Headspace Plus" subscription. They state, "We're offering all US healthcare professionals who work in public health settings free access to Headspace Plus through 2020. What's going on right now is a challenge for everyone. But you, our healthcare professionals, are particularly overburdened. Headspace wants to be here for you and supports you as best we can. Helping you be kind to yourself, and your own health, during this difficult time. If you are a healthcare professional, you can redeem your subscription using your National Provider Identifier (NPI/) and email address."
Others
St. Patrick's day had the unfortunate luck to fall in the middle of the pandemic. Many had to cancel plans to celebrate as the country shut down. Guinness, Irish Beer company, wanted to lift people's spirits with this tweet: "We know that St. Patrick's Day feels different this year, so however you choose to celebrate, stay safe and be good to one another. Guinness is committing $500,000 through our Guinness Gives Back Fund to help communities where we live, work & celebrate".
Truly, no one knows the right way to react to the situation we are facing, but these brands should be remembered for leading the way with kindness. If you are a small business giving back or doing something exciting for the community in the midst of this pandemic we would like to hear about it. First Union Lending knows that small businesses are the backbone of our economy and communities, and we are here to support them. If your business is in need of financial assistance during this time, click here or call 863-825-5626 today.