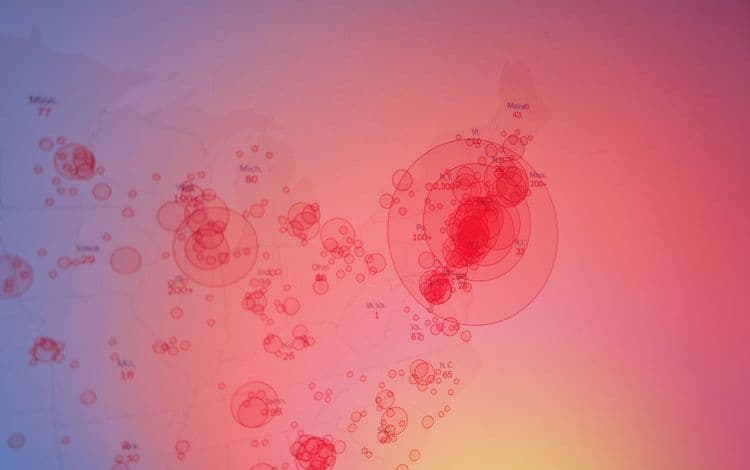 10 Things You Should Be Doing During The COVID-19 Pandemic
Small businesses are dealing with plenty of uncertainty during the COVID-19 pandemic. With an ever-growing timeline for getting back on track, there's plenty of concern to go around for the health of companies. To keep ahead of the game, here is a list of 10 actions you can take now.
1 - Reach out to your audience
Whether you're selling products to businesses or individuals, providing your customers with an update explaining your hours of operation and how your company is currently handing fulfillment can go a long way.
2 - Provide scheduled sales
If you own and operate an online store, provide training, or ship regularly, now might be the perfect time to run a deal for a specific duration. This gives your potential customers a deadline if they want to take advantage of discounts.
3 - Offer deals for purchases over specific amounts
Similar to scheduled sales, offering a discount on orders that meet particular criteria provides a goal they must reach.
4 - Let customers know you're still processing orders and services
You may have customers who are on the fence about placing an order. If there's any uncertainty regarding your ability to fulfill an order, those potential customers may look elsewhere. Removing any doubt that clients might have can make all the difference.
5 - Offer free or discount shipping rates
Studies show that 90% of customers consider free or discounted shipping to be the primary incentive to purchase from one source over another.
6 - Create and share a donation program
We've seen numerous companies run donations in support of those in need during the COVID-19 pandemic. This has proven to be quite useful for companies, in some cases selling out in hours.
7 - Offer upgrades to existing products and services
Given the level of uncertainty for businesses right now, many people aren't purchasing new products. However, business owners must keep operations running smoothly. If you provide a product or service that can improve their current workflow, now is a great time to make it available.
8 - Provide bundled deals
Another way to increase sales is to provide bundles, giving discounts for those willing to purchase numerous products that customers often bundle together. Take a look at historical sales and focus on products or services that your customers purchase together, naturally. You can also take a value-add approach but combining low volume products with fast-movers.
9 - Advertise products that would be useful during self-isolation periods
Many of us are working from home, having to self-isolate. For those of us with families at home, customers may be looking for ways to keep themselves occupied. An example might be board games or puzzles. These types of products are great for passing the time while on lockdown.
10 - Provide free training, demos, and tutorials on products
Now might be a great time to provide some additional content that highlights your products. Perhaps you sell a product that the technically-challenged might find intimidating. Providing some additional information might help break down those barriers, increasing sales potential.
If you, like many small businesses, are struggling right now, it's time to get creative! Develop a plan to increase existing sales. As always, First Union Lending is here for you in these unprecedented times. Call us 863-825-5626, or fill out this form to schedule a call today. We're here to help you on your journey to recovery.