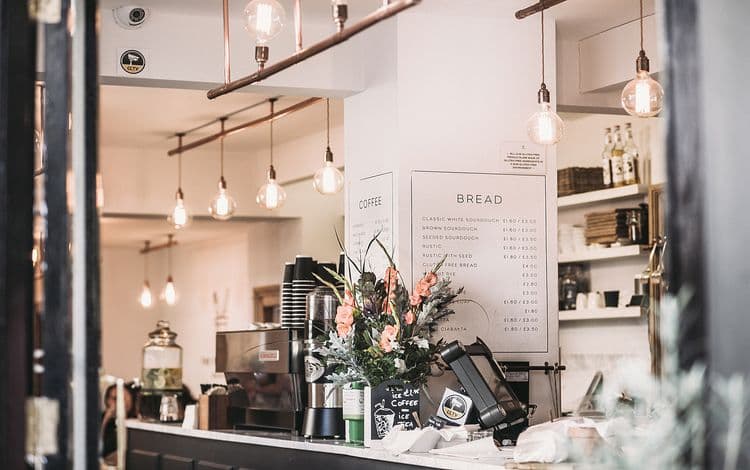 Boosting Your Restaurant Sales
It's no secret that restaurants are feeling pain during the COVID-19 pandemic. Between curfews, lockdowns, and flat out restrictions on serving patrons, this virus is a recipe for doom for small businesses. However, with the onset of new delivery services, the potential for closing your restaurant's doors could be avoided! In this article, we'll take a look at the most popular delivery options available for restaurants today.
DoorDash
Ranked as the most popular food delivery app, DoorDash boasts over 300,000 restaurants on its service, making them the largest food delivery platform in the United States and Canada. The signup process is simple. Once completed, DoorDash will have your restaurant listed within three to five days. The delivery platform is currently offering 0% commission for 30 days if you sign up now.
Grubhub
For restaurant owners looking to be listed online quickly, Grubhub states that owners can have their restaurants listed in as little as one day. Getting started is easy, and it appears there are no signup fees. Grubhub states that restaurants that have signed up with the service increase takeout volume by more than 20% and enjoy up to six times monthly takeout revenue in contrast to non-Grubhub restaurants.
Uber Eats
For customers who choose to buy from locally-owned and operated restaurants, Uber Eats is waiving their delivery fee. Uber is prioritizing signups for any restaurants that decide to take advantage of their platform. Uber Eats' documentation suggests an approximate signup timeframe of three days.
Postmates
If you're looking for a delivery platform that provides a white label option, Postmates seems to be the best choice. They claim to be the top 3rd-party delivery platform for both customer-spend and retention. Postmates appears to be unique in the respect that they deliver more than food. In addition to local restaurants, Postmates delivers products from local retailers, grocery stores, and liquor stores.
In-house delivery
If the 3rd party delivery platforms don't interest you, the option to hire an in-house delivery person is always available. With that in mind, make sure you know the necessary tax filings and be sure to adhere to any IRS regulations. If you're hiring someone who will deliver for you exclusively, they'll likely need to be classified as a W-2 employee. You'll also be responsible for the vetting process, ensuring the delivery person will best represent your restaurant.
In these trying times, it's essential to consider new and creative ways to increase revenue and ensure the survival of your restaurant. Once the dust settles, you'll have a new, battle-tested addition to your arsenal, potentially increasing your sales and customer base. If you aren't already offering delivery services, the services above might be your saving grace.
Funding for Restaurants
Despite the shortage in lenders right now, there's still funding available for restaurants. First Union Lending is one of the few currently operational. We're presently supporting restaurants, most of which are or have recently started offering delivery services. If you need lending options, give us a call at 863-825-5626 or apply today! Our funding specialists are here to help.