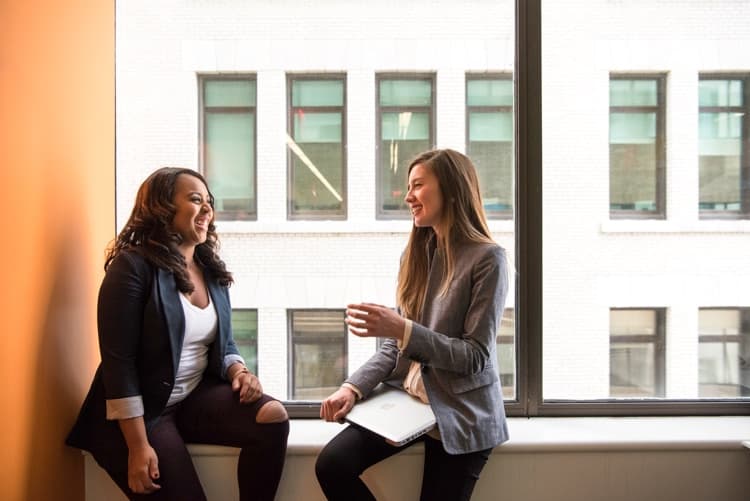 How to Handle Employee Mental Health
Have you recently had an employee request time off for mental health reasons? Has an employee had performance issues related to mental health? Are you unsure of how to handle your employee's mental health? Are you looking to set organizational guidelines when it comes to dealing with employee mental health?
Handling employee mental health needs to be dealt with on many levels. On an organizational level, having standards on how mental health cases are dealt with are very important, along with support systems. On a personal level, providing a level of understanding can go a long way, while staying legally compliant with the questions you can and cannot ask. Health-related questions you cannot ask your employee include why your employee is going to the doctor, if they have any disabilities, their age, race, marital status, and citizen status, and if they're pregnant. Make sure you review these guidelines laws and keeps copies on record in your human resource department.
Many workplaces have adopted performance and workplace management processes that focus on intervening only when an employee is not performing to their expected level while being sensitive to the fact they may be having mental health issues. Employees with mental health issues can tend to focus on the negative, which reduces their motivation, which can have a trickle-down effect on other employees.
Tackling mental health-related performance issues starts with creating a positive culture and environment. Constructive feedback and positive reinforcement are pillars to a respectful and healthy workplace. An engaged employee contributes to developing positive solutions to the workplace issue and is more likely to work toward reducing negativity and defensiveness if they feel they are apart of a healthy environment.
Handling Employee Performance Issues
You may not realize the number of employees you have that are suffering from mental health issues. Depression, anxiety, personality disorders, obsessive-compulsive disorder, attention deficit disorder (ADD/), attention deficit hyperactivity disorder (ADHD/), etc. can have little to no impact on productivity at work for many, however, some situations may arise where one of your employees are unable to perform their job effectively, or at all. However, it has been proven that support performance management can be the key to continued employee productivity.
Try to stick by these guidelines when handling employee performance issues:
1. Make sure you determine that the performance issues are or are not related to mental health issues. Protect your employee's human rights at work by sticking to only asking the questions you are legally allowed.
2. Setup time for an open dialogue discussion with the employee regarding performance. When conducting the meeting, listen just as much as you talk.
Do not show any judgment toward your employees. Do not assume anything about your employee's behavior and communicate clearly and openly.
Try to understand what is triggering your employees and try to stay away from those triggers.
Provide clear and supportive performance management that focuses on the employee's outcomes rather than issues.
Do not pull personality into the conversation. Performance issues related to mental health are not personality issues.
Make your employees feel good and highlight their strengths first. Emphasize the value they bring to the team.
3. Engage the employee and collaborate on developing solutions to resolve these issues.
4. Make yourself available and make time to build solid relationships with each employee. Maintaining an atmosphere of compassion in the office makes it so people are more likely to proactively come to you when they're going through a tough period.
5. Know what you and your organization can provide the employee with having a mental health issue. Also, reflect on your managerial skills and ability to handle situations requiring compassion.
6. Set up a follow-up review, and possibly coaching sessions to focus on the employee's development and stability. Drive towards supporting their success by discussing challenges and developing solutions to solve them.
7. Schedule regular performance reviews (monthly, quarterly, annually, etc./).
8. Always stay open to feedback on managerial skills.
Finally, here are a few tips when discussing performance:
Listen to understand
Ask questions to understand
Blame is ineffective
Shame is ineffective
Discuss Your Company's Sick Leave Policy
Your company has its policies on sick and personal leave because your business is free to offer more generous leave than what is required by law, per your state's requirements. Make sure the details of your company's sick leave are mentioned if the employee takes time off to handle their mental health. Make sure you discuss the policies and procedures around submitting sick/personal leave (email, phone call, ticketing system, etc./) and anything else that may need to be done to track that time.
Your company may consider offering accommodations to employees that have mental health issues to reduce time called in and increase productivity during work hours. For example, you may offer your employees to work from home the days they meet with their physicians and therapists to cut down on commuting time and stress, while also showing your employees you are committed to their health.
Abide by the Americans With Disabilities Act
An employee may qualify for the Americans With Disabilities Act (ADA/) if they have a well-documented history of disability or illness related to their disability, which protects them from being fired. The ADA requires employers to make accommodations for disabled works to ensure that qualified people can participate freely in the workplace regardless of their disability status.
Ultimately, it is your employee's responsibility to disclose any disability they want to be accommodated. Handle with compassion and understanding.
Looking to Expand Your Organization to Handle Mental Health?
If you find yourself needing to find funding for your business, First Union Lending is here to help.
We have nine different business loan types to choose from. This means that we're uniquely qualified to help you find the perfect loan for your small business.
Applying for a business loan doesn't affect your credit. Better yet, your business loan may be approved as soon as the same day.
To discuss our business loans with one of our lending experts, click here or call 863-825-5626. We'll talk about our various business loans and help you find the right mental health strategy for your employees.
Get started with the process now by learning more about our business loan types here.