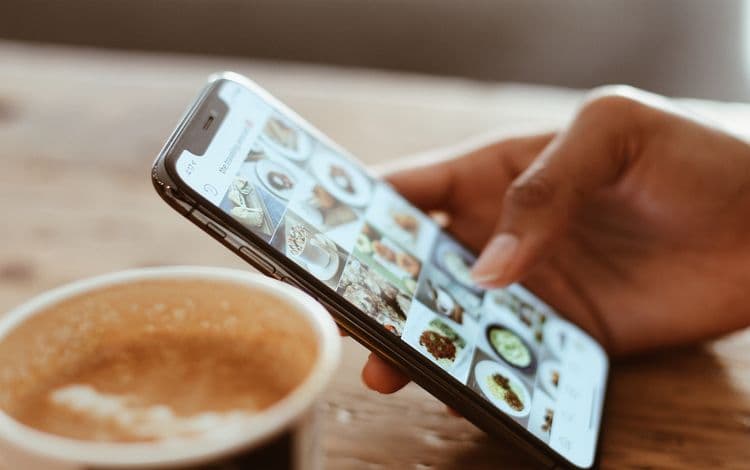 The Best Ways to Keep Your Social Media Fresh and on Point
Keeping tabs on your social media campaign can get cumbersome at times. Even for those specializing in social media marketing, they are still attempting to juggle multiple accounts, just as many profiles and figure out ways to keep these fresh pretty much every day. Followers of course don't want to just see the same old things. And so, you're expected to deliver new and original content. Recycling the same ideas and posts just isn't going to get it done.
So how do you keep posts from getting stale? How do you make it fun and fresh for your followers? Below are some strategies for social media posts to prevent them from getting boring.
Sponsor a contest
People love the word free; they also love the word giveaway. Running a contest is a tried and true social media idea. Generally, if publicized and promoted properly, your contest can net you big results. A recent survey found that at least on Instagram 90% of the most liked posts were in connection to some sort of contest.
And holding a contest isn't overly complicated either. You have to have some product or service to giveaway. Make sure you cover all relevant terms and conditions. And then come up with a creative way for users to enter—a post of themselves utilizing your product is one clever way to promote your brand and your contest at the same time. Always utilize hashtags for contests as this is one of the most effective means of keeping tabs on entries and so forth.
Consider doing an AMA
AMA (ask me anything/) is a terrific way to engage with followers on a deeper level. This is a question/answer series where you get to share what you know. You can also get personal…Let's say you've overcome struggles to get to where you are, in sharing your story you create a stronger tie to your followers. The great thing about AMAs is they aren't considered a pushy sales tactic. It is an authentic way to have a conversation with those who follow your account.
Let someone else takeover
This can be a really fun approach and a way to keep things fresh. Essentially what happens is that you are letting someone else (an outsider usually/) take over your social media feeds for the day. This could be a celebrity or an influencer for example. The good thing about this is that they likely have their audience that will then tune in to see what they do with your channels. This could dramatically increase your brand's reach.
Add video clips
Video marketing is becoming a mainstay, especially where social media is concerned. Some companies though are hesitant as they feel they don't possess the skills to implement video properly. The great thing about it, is now anything goes. It doesn't necessarily have to be an expensively shot professional video. Smaller, bite-sized clips are perfect in this respect—there is little editing involved, and they are far easier to share than say a full-blown commercial.
Repurpose some of your content
Creating any type of content is a time-consuming task. Not to mention then comes the posting, the sharing, and the entire process therein. So if you do create a blog post or video, you might want to think about how much traction you can get out of that one piece of content.
The content can go beyond the bounds of just its original purpose; that is to say, how might you use a blog post for example on your social media in different ways and thereby get the most out of it. Maybe there's a particularly good quote you could use and then translate that to something Twitter or Instagram worthy.
If you do this continuously for every blog post, then you've got a pretty impressive backlog of content that is now sharable in a plethora of ways. And you are striving to offer fresh perspectives to your followers at large.
Find a partner brand
When two or more companies come together to double their reach and essentially co-market it is generally a win-win. You might link up for a co-hosted webinar, or how about co-authoring an eBook relevant to both companies. You get exposure to one another's followers and thus have a shot at gaining some new customers.
Social media works wonderfully in this capacity as it makes it so easy to connect efforts and present a dynamic partner campaign. You don't necessarily want to pair up with a direct competitor, rather those brands that complement yours in some way. This way your demographic is similar and again, you have the chance to expand your brand's reach.
Offer some tutorials
Blog posts can certainly be informative, but there are also other ways of offering your audience information by way of how-tos for example. Instagram videos work well here. You can present a step by step guide on some project or activity related to your company. Keep the video content short and to the point. Ideally, you want to keep any tutorial right around one minute or less, otherwise, you may lose the viewer's attention.
Have a live event
People love watching events live. Something is intriguing about a live stream. Studies have shown that as far as Facebook, people watch live videos three times longer than they do recorded ones. You can do a question and answer live video for example. And get creative as to location. You don't just have to shoot in your office; shoot it in your car if you feel so inclined. Or choose some off the beaten path locale. Followers do like the unexpected.
The good thing is you can then repurpose the footage and use it in a variety of ways across all social media channels.
First Union Lending is here to help. If you need additional cash for your business during this challenging time, we have a loan program for you. Call today!