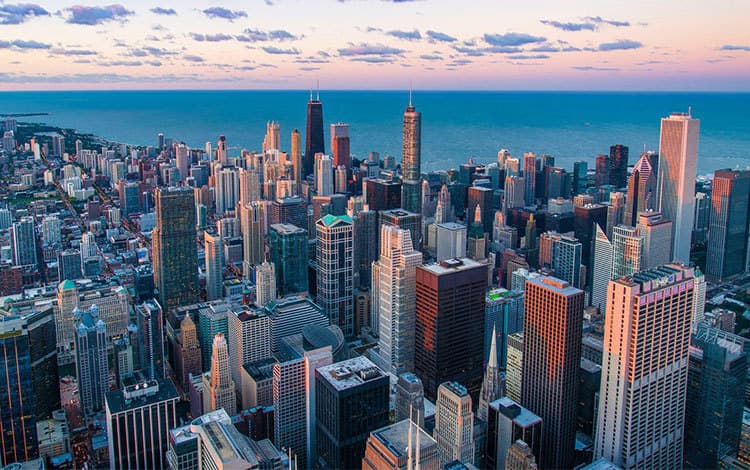 Getting the Most Out of Your Small Facebook Budget
How do I get the most bang for my buck on Facebook? What type of Facebook marketing strategy should I use for my business? What types of free marketing is available on Facebook?
There is no question that Facebook is one of the biggest advertising and marketing tools available to anyone who has access to the internet. The beauty of Facebook is that everyone can use it, and most people do. You can touch thousands and thousands of people with a single post, paid advertisement, or conversation thread. You can draw in more customers with promotions, referral programs, and giveaways. You can target specific demographics with quick filtering.
Another great aspect of Facebook is that you can pay for advertisements, which are algorithmically placed on user's pages based on their search terms, interests, interactions, and any other indicator used to track who cares about what in the Facebook backend (where the people who build Facebook do all of their work/). Facebook has many ways to advertise that do not cost your business a penny, but a hybrid solution, one where you have a small budget for ad buying while heavily relying on the organic business exposure through free features can help your business get on the map and get more customers.
Business Pages
When you use Facebook as a marketing strategy and a way to stay connected with your clientele, you need to have a page for your business. Take the time to build it out and start by providing the following information, so the purpose and availability of your business are clear to anyone who visits your page:
Business Name
Business Industry
Business Certifications
Business Physical Address
Business Website Address
Business Phone Number
Business Email
An overview of your business, which should be one to two paragraphs explaining your business's purpose and goals
A list of your business's offerings
Include any business or leadership accolades worth mentioning that would draw more customers or community interest
Be smart with the images you use and the tone of your writing. You want to bring people in and not scare them away. Here are a few tips and tricks to creating a user-friendly Facebook Business Page:
Use clear, concise, and direct language
Use relatable language and imagery
Make sure your imagery relates to the industry/field your business runs in
Provide direct links to your outside resources
Be smart with how you layout your content — you do not want to overwhelm the reader
Business Groups
Once you have created your Facebook Business Page, it is time to start creating groups and joining groups that already exist.
Before creating a business group, do yourself a favor and do a needs analysis and segment your clientele. By identifying who you want to target for specific groups and conversations can be extremely beneficial to your business. Segmenting your business page followers into groups allows for a more focused conversation and allows people to connect based on whatever it is they have in common (you can break it up by career type, interest/hobby type, age group, location, etc./).
Join Groups
If you're going to have your Facebook Business account follow other groups, make sure you're smart about which groups you join. They will be associated with your business and you want to make sure you do not push your existing or potential clientele away with a questionable membership.
If you join a group to involve your business in conversation, remember you are always representing your business — not your stances and beliefs. Be smart with the content you put out into the ether — it will stay there forever.
Interact with Your Facebook Community
Getting the most bang for your buck does take a lot of time. Make sure you are interacting with your Facebook community regularly. Keep your business's name in front of your followers' faces, but make sure you do not overwhelm them with sales-like jargon.
A great rule of thumb is that people like to think they decided to buy something on their own volition — they do not want to be pushed into buying something — that is a quick way to receive an Unfollow. Be subtle with your messaging. Post when new products are available but do not bombard your customers on their personal Facebook pages or over and over in the Facebook group. People respect businesses that understand social media boundaries.
Pay for FacebookAds
Before jumping into paying for Facebook advertisements, look at all of the ways you were able to get your name out into your social community without spending a penny. Yes, you may have paid for images to be created or for content to be spun, but you have not spent a penny on Facebook yet.
And if it's time for that to happen, here's what you should do to stretch your budget as far as you can:
Keep a tight budget and set a bid cap
Use videos whenever you can
Save time creating content by saving copies of all content posted
Do not overwhelm your customers with frequent sale-sy advertising
Make sure your content is current
Make sure your content reaches all segments you plan to target
Prioritize mobile content
Know your audience
Run Analytics
To increase your return on investment, you will want to track analytics over time. Consider tracking the following metrics to determine if your Facebook marketing campaign is worth the investment:
Cost Per Thousand Impressions (CPM/) = ad cost x 1,000 / # of impressions
Click-Through Rate (CTR/) = # of clicks / # of impressions
Cost Per Click (CPC/) = ad cost / # of clicks
Conversation Rate = # of conversions / # of clicks
Cost Per Action (CPA/) = ad cost / # of conversions
Return On Ad Spend (ROAS/) = revenue / ad cost
Looking to Invest in Your Business's Marketing Strategy?
If you find yourself needing to find funding for your business, First Union Lending is here to help.
We have nine different business loan types to choose from. This means that we're uniquely qualified to help you find the perfect loan to open your small business.
Applying for a business loan doesn't affect your credit. Better yet, your business loan may be approved as soon as the same day.
To discuss our business loans with one of our lending experts, click here or call 863-825-5626. We'll talk about our various business loans and help you find the right one for your medical practice.
Get started with the process now by learning more about our business loan types.