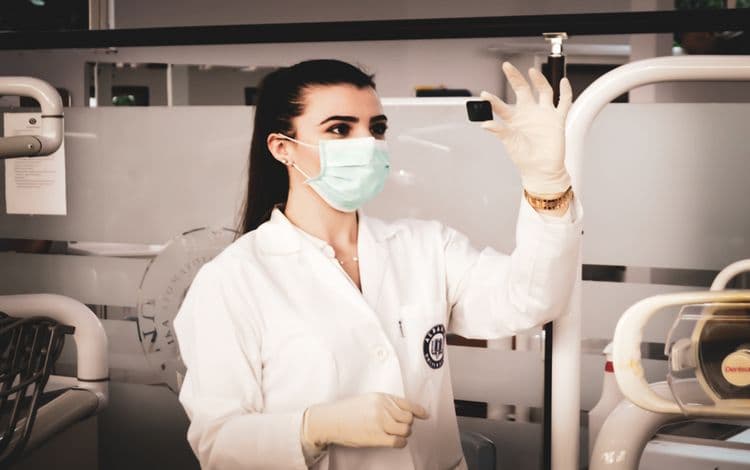 Expanding Your Mid-Sized Medical Practice's Staff
When it comes to expanding your mid-sized medical practice's staff, many factors play into a successful hiring process. It's important to not jump into expanding without deep research, analysis, and planning.
You want to ask yourself, "why would someone want to work for me?" When you know what you bring to the table, and you're able to communicate what you're looking for when recruiting, the process becomes more defined and less overwhelming.
Plan for Expansion
Just like most things in life, expanding your medical practice staff begins with planning. You've decided you want to grow, but where do you begin? Start by answering the following questions:
How many positions are you looking to fill?
What existing roles are you looking to add to your staff?
What new roles are you looking to add to your practice?
What types of shifts/hours will new hires work?
When do you need a new hire to start employment?
How much will a new hire cost per role?
What are the salary ranges?
Will you offer health insurance? If so, how long does the new hire need to be employed to access these benefits?
Do you offer retirement benefit matching?
Are you looking for an on-site or remote employee?
How much will the recruitment process cost?
What existing resources can you leverage for the hiring process?
What resources will need to be obtained/purchased for the new hire to do their job?
Develop an Onboarding Plan
Onboarding, also known as organizational socialization is the process of welcoming new companies into your medical practice. By bringing a friendly and inclusive approach to onboarding, you are guaranteeing that your new hires are receiving the information that they need while demonstrating how to conduct themselves while working for you.
Break your onboarding plan into milestones. Typically, an onboarding plan includes four categories: First Week Activities, 30 Day Activities, 60 Day Activities, and 90+ Day Activities. Each category contains the list of accomplishments that should be completed within that time frame. Make sure your earlier milestones include filing all contractual agreements and collecting licensing details.
Once you have an outline for your onboarding plan, take the time to build it out. Leverage existing assets (documentation, videos, eLearning, etc./) to create a comprehensive onboarding plan that not only covers what new hires need to know but also conveys a level of professionalism and stability.
By setting proper expectations with a new hire and setting goals for them to accomplish from day one, you are showing them that not only are they investing their time into your practice, but you are investing in their knowledge and professional development.
Leverage Existing Employees
You may be able to do it all, but you don't have to. It never hurts to ask for help. Look inward at your existing practice and see who you can leverage. Do you have a friendly and organized receptionist who would do a great calling to set up interviews? Do you have a gregarious registered nurse (RN/) that could provide a lot of insight during the hiring process? Do you have a department manager that could build out a portion of the onboarding plan? How about a compliance officer that can sit down with the new hire and make sure they're up to date with patient care and practice etiquette.
Not only will you be intrigued by the different perspectives on who you should hire, but you may be surprised at the level of employee engagement once you have brought them into the hiring process. Giving employees a new responsibility shows you trust and respect them, which can help with employee retention.
Solicit Advice from Your Existing Employees
Any business owner can learn a lot by engaging their employees. Ask your employees questions. Create an anonymous survey about their happiness working at your practice and whether or not they'd recommend working for you to others. Setup one-to-ones with each employee and get a feel for what is happening "in the trenches".
By talking to your employees, you will learn what works, what doesn't, what could be improved, and you will be able to measure the pulse on your employee's satisfaction.
Recruit and Hire
Two major tasks need to be done before starting the interview process:
Create a detailed job description portraying your practice in a professional and welcoming environment. Once you grab your reader's attention with the expectations of the role, you want to draw them in further with details about how your practice is unique. Some other tips include:

Make the job title and location-specific
Highlight the day-to-day activities of the role and how the role contributes to the practice
In as much detail as possible, outline the core responsibilities of the position
Keep your list of qualifications and skills concise, and include a list of hard and soft skills
Use industry terminology and avoid internal lingo

Post the job on every free job search engine. Some of the top free sites include Indeed, LinkedIn, Glassdoor, Google for Jobs, and ZipRecruiter.
When you receive resumes, set them aside for a designated time for review. You want to make sure your full attention goes toward reviewing each candidate. You're hiring someone you will interact with daily, so make sure when vetting resumes, the candidate meets your requirements. However, keep a pile of resumes who may not meet every requirement, but would consider based on other details.
Hire a Recruiter
You can opt to partner with a recruiting agency if you do not have the resources to do it yourself - and that's okay! You may also find that you receive so many applications that you would appreciate a recruiter vetting candidates.
If you take this route, take the time to find a recruiter that fits your practice's culture. Typically, recruiters charge a fee based on a percentage of the hire's annual salary, so make sure they represent you the way you want.
Once you've reviewed resumes and performed light internet searching on each candidate, clear your calendar and set up phone interviews. Have a set list of 10 questions to ask and build from there. Make sure you communicate the position's responsibilities and the role it plays in your practice.
Now, schedule the in-person interview. If you like the candidate during the in-person interview, engage your identified current employees (you may consider them peer mentors/) to meet with them. Make sure your employee knows in advance that they may be meeting with a candidate if they make it to the next round.
When you've found your fit, make an offer and hope they bite. Make sure you highlight the culture your practice brings to the table because at the end of the day people want to feel welcome and comfortable in their place of work.
Onboard and Beyond
Once you have gone through the process of adding new employees to your practice's staff and you are ready for them to start working, make sure as much documentation is handled before their first day.
On their first day, have them come in early and greet them with an official tour of the office. Follow your onboarding plan and make sure they are getting all of the knowledge, resources, and tools they need to perform their job.
Finally, make sure you create an opportunity for professional development for all employees. If there are conventions, courses, or seminars that would benefit your staff, offer to send them. If an employee mentions wanting more responsibility or a new role, work with them to define their path, especially if it's outside the scope of the roles your practice currently offers.
And speaking of benefits, on occasion show them your gratitude for your employee's hard work with a practice-sponsored event or lunch. Give holiday bonuses if your practice had a great year. Be flexible with vacation time and pay overtime to those who go above and beyond. Recognize your employees' hard work and tell them you appreciate them; words go a long way.
A huge part of the hiring process is staff retention which comes down to employee satisfaction. When people love where they work, they are more likely to work hard and smart to maintain the culture of their place of employment.
Looking to Expand Your Practice?
If you think you're ready to expand your mid-sized practice, you may need financing. First Union Lending is here to help.
We have nine different business loan types to choose from. This means that we're uniquely qualified to help you find the perfect loan to open your small business.
Applying for a business loan doesn't affect your credit. Better yet, your business loan may be approved as soon as the same day.
To discuss our business loans with one of our lending experts, click here or call 863-825-5626. We'll talk about our various business loans and help you find the right one to open your medical practice.
Get started with the process now by learning more about our business loan types here.