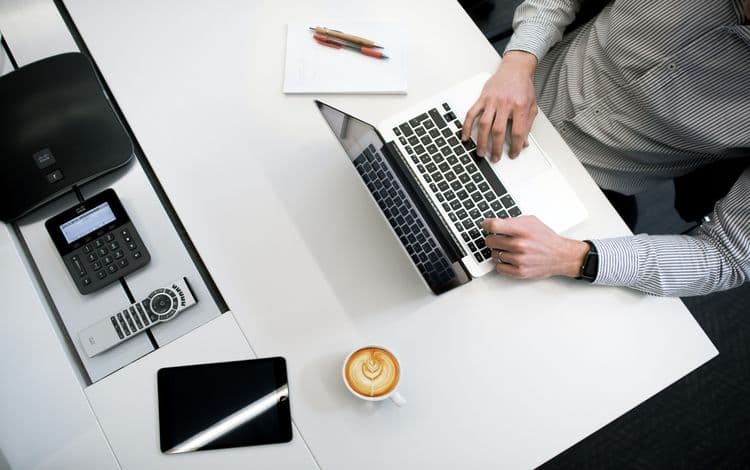 Transformative Technology and Ways Companies Are Using It
Data is abundant in today's world. That said, numerous companies are finding highly creative ways to employ data in creating innovative technologies that enable them to up their game to that next level—quite literally in some instances. And it is often not in the way that you might expect a company to utilize data in conjunction with technology. The likes of Caterpillar and McDonald's for instance—not exactly what come to mind when we think technologically driven companies—and yet that is precisely what they're doing. These companies are taking daily issues and problems and solving them by thinking outside of the technological box so to speak. Below are just a few examples of not-so traditionally tech affiliated companies, taking the bull by the horns and reinventing themselves with cutting-edge technology transformation measures.
Callaway Golf
Certainly, there are some intersections between golf and technology, especially in terms of training techniques and how clubs are manufactured. And this is precisely what the golf giant Callaway has tapped into an innovative way to design and produce drivers that enable even the average golfer to perform impressively. Essentially, what the company has done in launching its new Mavrik driver is to utilize artificial intelligence software to reshape the actual club metal versus how it has been more conventionally manufactured to date.
Golf club design is most definitely part physics, part aerodynamics, and part practicality. In using the new technology to develop their Mavrik driver, the goal was to have the face-shaped so that more energy is consequently delivered to the ball upon impact. This equates to a longer and more reliable drive.
In their attempt to perfect this design, the makers of Mavrik went through thousands of versions—all done by a veritable supercomputer. The computer inputted algorithms and relevant simulations, tweaking every step of the way to arrive at the best possible outcome. The clubface back subsequently is not smooth as most such drivers are, rather, there are swirls and lines integrated contributing to the overall impact of the driver. According to a Callaway spokesman, this method of arriving at club design stretched their way of thinking about golf in general.
McDonald's
McDonald's is certainly no slouch when it comes to employing technology in transformative new ways. Estimating that 70% or more of its business comes from those who don't want to get out of their cars, the company started working with a third party who utilizes personalization software based on AI. The result: McDonald's now can change drive-thru menus more dynamically.
For example, let's say someone orders a Big Mac combo, if it is hot outside the automatic suggestion of a flurry might come up. Or during peak hours some of the more popular items after a certain period might disappear from the menu in anticipation of potentially running out. The software at work here really is effectively influencing what people order.
McDonald's also has a mobile app where customers can store favorites, explore payment options, or even track their past orders. Additionally, it provides a faster way of ordering thus enabling people to skip to the head of the line. As a result of their digital initiatives McDonald's has seen an uptick in sales recently.
Caterpillar
The heavy equipment stalwart is also making technologically transformative moves to stay competitive and relevant in this digitally driven time. Their excavators, loaders, and other such gear is set to become fully automatized. That is to say, they are adding a full array of sensor technology to their machinery. This will then enable the machines to actually find the ore for example, mine it and also bring it back up to the surface. Not done by drivers however, this will be monitored by technicians safely at a distance. The goal is ultimately to keep people away from the more dangerous mining/construction projects and allow the machines to act independently of manual, on-site operation.
This is not necessarily new for Caterpillar, as back in the 80s they had started research on automating their equipment. It wasn't until 2013 that the first self-driving truck used for mining was unveiled. All told, now that fleet size stands at approximately 275 vehicles across seven large mining conglomerates. This fleet of equipment has consequently mined for copper and iron ore. This means increased safety as there are fewer individuals on-site and thus fewer people vulnerable to accidents.
And when you are dealing with equipment that stands over 25 ft tall, has tires twice the size of the largest SUV, and can lift to 360 tons, the potential for accidents that arise due to human error can be catastrophic, to say the least. There was a definite problem with mining injuries and worse, and Caterpillar sought to solve this problem via the use of truly transformative technology.
Digital transformation tools are making it easier than ever for companies large and small alike to solve what could be potentially huge problems; in the process, they are doing everything from increasing safety to boosting the bottom line, to reinventing how we play the game. Just look at Caterpillar with mining, one of the planet's most dangerous jobs; they have taken major steps as far as mitigating this problem. The examples of the above-noted companies just go to show how introducing new digital processes can revamp a company's outlook and potential.
Digital transformation just like its historic predecessors such as assembly lines for example, is helping to further the game of numerous businesses across the globe. The use of AI especially is starting to reshape how tons of companies are doing business, and the breakthroughs ahead could be even bigger than we imagine.
If your company is in the process of trying to digitally transform, First Union Lending can most definitely help. Our loan programs are developed to help small businesses reach that next level. Call today and let's get started!