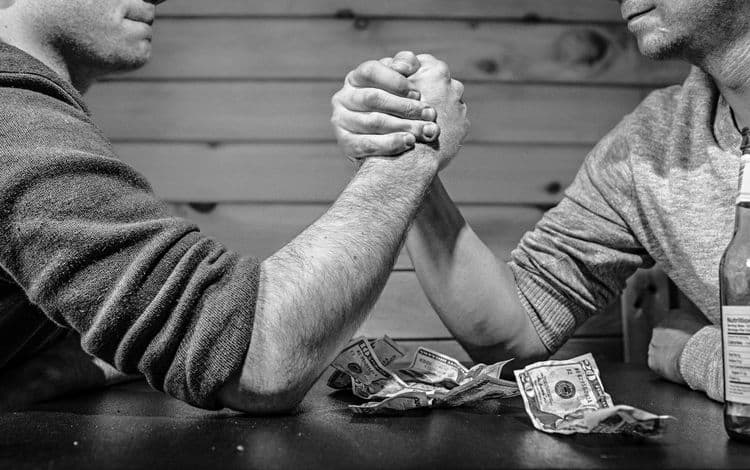 Paying Attention to Competition
It goes without saying that understanding your competition is important. You're not necessarily looking to copy them, but you do want a solid handle on what they're doing, how they're promoting it, and how they might be faring. But there are other reasons for paying attention to the competition. At First Union, we've worked with numerous companies across a diverse array of industries—and we can tell you that knowing your competition is important in just about all of them!
It's not just about keeping up, it's about moving ahead. Staying on par with your competition is great, however, the key is to move to the forefront of your market. You don't want to get lost in the crowd, you want to be the leader of the pack. By trying to understand their moves and what strategies they're employing, you know better what needs to be done in order to surpass them.
Get a feel for their traffic. Online traffic is, of course, critical to any enterprise. Google the competition, check out their website, their social media feeds, get an overall sense of what sort of web presence they might have and consequently how much traffic they may be drawing in. Then you'll have an idea of what you might be able to do to keep pace.
You can see what may not be working. There's nothing that says your competition is stronger than you. In fact, from time to time you might be able to spot weaknesses, campaigns that flopped, marketing efforts that didn't deliver. Then you'll know what sort of traps to avoid.
Of course, you want to focus on your strengths as a company and performing to the best of your ability. But that's certainly not to say, that understanding your competition can't help you in the long run with your advertising and marketing efforts in particular. If you have big plans when it comes to marketing this year, thus helping to ensure that you prevail over the competition, we would love to work with you! Our loan and line of credit programs can give you access to the cash you need for a more robust online presence. Call today and get the ball rolling!