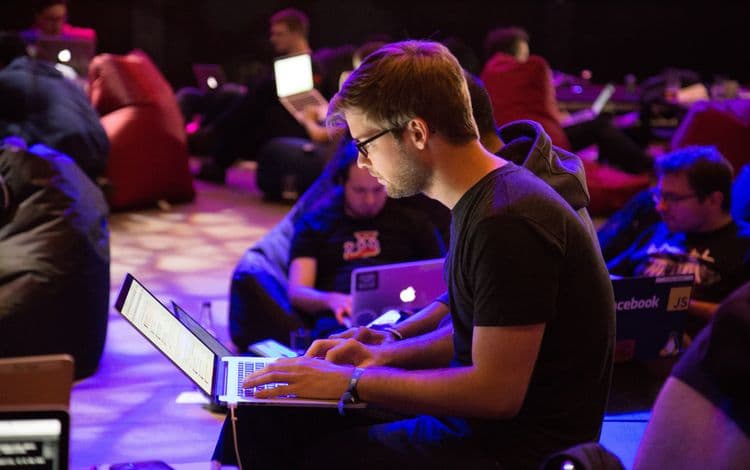 2020 Tech Trends To Look Out For
What big technology changes are going to affect the way I live and work in 2020? What technology can I expect to see going forward? Is there new technology that can benefit my business? Is there new technology worth the hefty up-front expense?
Technology, more than ever, is booming and new trends are always popping up. Innovation after innovation, our society continues to advance beyond what most of us could imagine. We are at the dawn of a new age, where robots perform jobs for us and we can get something as close to instant as possible with AmazonPrime and AmazonNow.
With that being said, in our ever-evolving world, technology trends for 2020 are more advanced and accessible than ever. But, it can be difficult to grasp every innovation and the direction technology has taken.
5G Network
5G networks provide you with a faster internet speed because of increased bandwidth; not to mention, setup is extremely simple. 5G networks provide rapid communication between the cellular device, and can even facilitate increased communication between drones and smart cars. This type of network can lead to more "smart cities" and other futuristic connected entities.
5G networks can connect hundreds of billions of devices and reduce low latency and response times. Getting 5G for your business keeps you connected with the world and can put you on the map when it comes to being a technically superior option in your industry.
Mobile Commerce
Mobile commerce is the buying and selling of goods and services on handheld wireless devices, such as your smartphone, tablet, or smartwatch. The goal of mobile commerce is to make it so you do not need to use a desktop computer or laptop to make purchases. There's probably a good chance you have done this by downloading the Amazon phone application or added your card and bank information to Google Wallet or Apple Pay. Just make sure you keep your phone charged and a portable battery on hand if you decide to go paper- and plastic-less.
Distributed Cloud
Cloud storage has boomed over the past decade. Storing your files and data "in the cloud" has become wildly popular with all of the options available, as well as not having to purchase hardware that often comes with an expiration date. It is said that the distributed cloud system is going to be the next big tech hit, that will be used across all different industries all over the world.
Artificial Intelligence (AI/) as a Service
Artificial intelligence mixed with a SaaS business model can bring effective and efficient solutions to the masses. There are AI provider platforms that offer services machine-learning solutions and training materials, as well as process-intensive GPU workload processing. You can expect to see AI services available on a subscription basis to make your life easier.
Prescriptive Analytics
Prescriptive analytics focuses on finding the best course of action in a scenario given all of the available data. Prescriptive relates to being predictable and descriptive while emphasizing actionable insights (rather than simply tracking trends/). Up until now, so many decisions have been made as an afterthought, where prescriptive analytics help prepare and build for the future.
The Rise of Mobile Compatible Websites; The Fall of Mobile Applications
Who doesn't love their phone with all of their easy-to-use apps? But think about how often you have to download a new version or auto-update forces you to stop what you're doing. The cost of developing an Android or iOS compatible application is drastically more expensive than building mobile compatible websites. Companies are always trying to cut costs while staying relevant, which is exactly what a mobile compatible website can do for you.
Crypto-Currency (Non-Bitcoin/) Collapse
In January of 2018, Bitcoin's presence in the crypto-currency market was as low as 35%. Now, they dominate the market with 69%. You can expect to see Bitcoin continue to grow and another crypto-currencies fall due to standardization and the slow acceptance of electronic assets.
Mid-Market Tech Growth
With technology being developed in all socio-economic "classes," there is a great chance of seeing a lot of "underdog" technology companies or developers shine with their products and services. Investors are targeting the small businessperson who is self-sufficient, possesses the skill sets to not only create technology, but to distribute, promote, and maintain because they want their ROI to happen sooner than later.
Automation
Automation augments people and streamlines processes. During the beginning of this decade, automation of data science will help empower scientists to provide advanced analysis of their studies. Automation has already started to take over certain aspects of our world, including Amazon's new cashier-less grocery stores and discussions with ChatBots for customer service purposes.
Automation is said to go through three waves:
Algorithmic displacing around 3%to 30% of jobs from the early- to mid-2020s.
Augmentation increasing those percentages has technology improves itself.
Autonomy in the mid-2030s.
Due to automation, the human workforce will have to change paths. Employees, more than ever, must be digitally sophisticated and current with their knowledge. This will be a constant going forward.
You and your business will need to adapt and transition from social, analytical, mobile, cloud-based to a distributed ledger technology, AI, virtual and augmented reality, and quantum computing path. It sounds intimidating and expensive, but it is the wave of the future and a necessary evil to say relevant and connected.
Looking to Invest in Tech?
If you find yourself needing to find funding for your business, First Union Lending is here to help.
We have nine different business loan types to choose from. This means that we're uniquely qualified to help you find the perfect loan to open your small business.
Applying for a business loan doesn't affect your credit. Better yet, your business loan may be approved as soon as the same day.
To discuss our business loans with one of our lending experts, click here or call 863-825-5626. We'll talk about our various business loans and help you find the right one for your medical practice.
Get started with the process now by learning more about our business loan types.