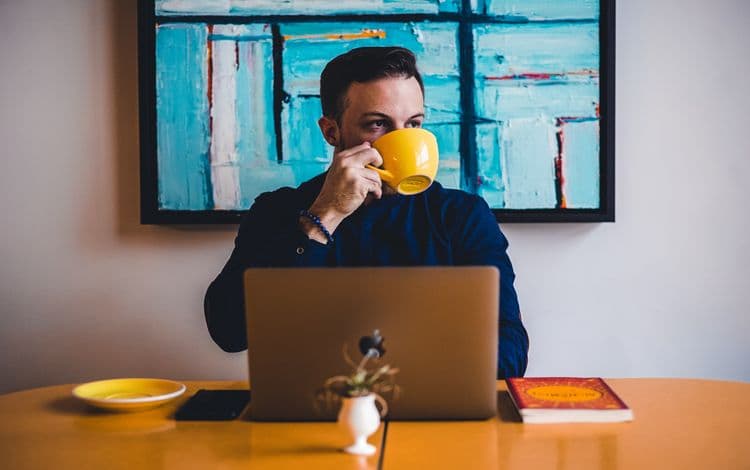 Tips on How to Make Money Online
Making money online is now something that most people in the country have tried or are eager to try. And why not…It is relatively easy to get started making money online and the overhead, in some instances, is next to nothing. For some people, making money online is about trying to start their own business and grow it into a full-time job. For others, it may just be about a side hustle and earning a little extra cash to pay off a loan or put towards a vacation. So what are some of the best ways to get started if you want to make money online? In this article, we look at a few of the more popular options.
Affiliate Marketing
To get started in affiliate marketing you don't need anything but a laptop and Wi-Fi, which makes it pretty much a zero investment endeavor. What is affiliate marketing? Essentially, you will write articles/posts about certain products and then if the user clicks on your link and purchases the product as a result of your review, you get a percentage of the sale. So, you are working on a type of commission.
If you already have an established website or blog or a pervasive social media presence, then this could be a very good option for you to make money online. Your followers are likely to pay attention to what you have to say; that said, you want to be forthcoming about the fact that you are sponsoring a product in exchange for payment. Remaining transparent is pivotal as far as keeping your followers invested in you—they want to be able to trust you.
Online Publishing
Publishing ebooks is a great way to increase your exposure, establish yourself as an authority within a certain niche, and gain more followers. And of course, if the book is good and sells, you are generating revenue. The key here is that you have to be able to write an entire book (or you might consider a ghostwriter as well to whom you can dictate your ideas for a book/).
The great thing about the time we live in is that anyone now has access to book publishing by way of self-publishing on sites such as Amazon and Barnes and Noble. Whereas before, becoming an author was out of reach for many (for most actually/), you now can publish your book and then market yourself to generate sales.
Freelancing
Do you have a specific skill or talent? Do you have experience in a certain field that you can translate to freelance work? More and more people are venturing into the freelancing arena. And as businesses are increasingly outsourcing some of their tasks—everything from accounting to content writing to website creation—the freelancing opportunities are extensive right now.
There are a few ways to get started to make money online via freelancing. You can always join a freelance platform such as Freelancer or Upwork for example. You would then create a profile and bid on the jobs that interest you. As you go, you build up reviews and get more regular clients; this can parlay eventually into a full-time business. You can also design your landing page and advertise your services online. Using a LinkedIn network to this end could be a good way to get started.
Offer Online Coaching
Increasingly, people are seeking the services of coaches. You might be a life coach, a sales coach, a parenting coach—the options here are nearly endless. People need help in all areas of life and work, and if you have a knack for motivating and helping clients "dig deeper" so that they can then tap into their true potential, coaching could be an ideal way for you to make money online.
That said, if you do enter the life coach sphere, you want to be careful not to try and act as a mental health expert. A coach is more of a sounding board, a cheerleader, and someone who is invested in helping clients achieve goals. You are not trying to therapize clients.
How can you get started as an online coach? This can be a bit trickier than some other online gigs. You want to have a website and promote that site through all channels that you have at your disposal. Paid advertising could help here as well. You could also look into speaking in front of community groups that are relevant to your coaching niche.
Create Online Courses
This is something else that you could do to make money online if you have a certain skill or knowledge base. Especially, given the pandemic, many people took to online learning and looked for courses that sparked their interests. Particularly, if you have a penchant for teaching, creating an online course or series of courses could be a terrific way to generate some income.
There are a few different websites where you can post your course listing. Udemy for example is one such platform. You could also create your courses and launch them yourself and thus keep more of the profit. All you need to get started (other than your expertise of course/) is a decent video camera, mic, and computer.
Making money online can be relatively easy. That said, you have to put the time and commitment into it. Many of these businesses don't just start making you money overnight, so you also need to have some patience. As with any job, becoming successful is about perseverance and also offering people something unique. In other words, what might you bring to the table that no one else can? Ask yourself that and then go from there.
First Union Lending would like to help. We work with small businesses getting them the capital they need. With short-term loans and lines of credit among other programs, we have a financing solution for you. Call today!