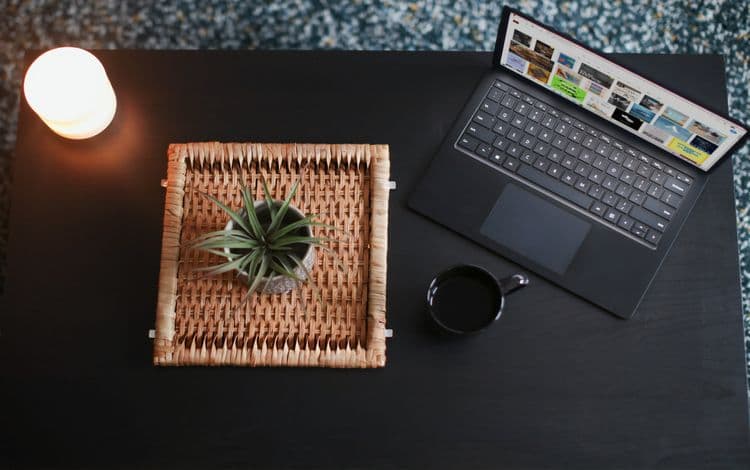 Affiliate Marketing - The Do's and Don'ts
Affiliate marketing is growing and continues to do so. Especially after the events of 2020, more and more people are taking to online ventures to try and make some extra cash. Affiliate marketing is becoming a huge part of the online economy, spiraling into a multi-million dollar industry in recent years. Affiliate marketing is when someone promotes another company's products and/or services. In the process, if your advertising gets them business, then you get a percentage of the sale. It works very much as a commission would. This is one of the fastest-growing means of making a passive income online. The key is to do it well and to be strategic about your affiliate marketing approach. In this article, we look at some critical dos and don'ts for those interested in entering the affiliate marketing arena.
Some Important Affiliate Marketing Do's
As with anything, there is going to be strategy involved when it comes to affiliate marketing and how you approach it. Beginners especially, tend to make some mistakes that could backfire on them, not to mention cost them precious time and money.
Do like whatever you are promoting. If you're simply up for promoting any products that come your way, then you're taking the wrong approach to affiliate marketing. More than ever, people want authenticity and honesty. That said, they want to believe that you use and like the product in question. What happens if you begin promoting a product and it turns out to be of abysmal quality? All this is going to do is to ruin your reputation and make it so that audiences are less likely to trust what you have to say.
You could start by doing a bit of research on certain products that you're potentially interested in promoting. See what you can find in terms of the company's reputation. Search for any bad reviews and by the same token research those rave reviews as well to help you gain a clearer picture of the product. Or of course, if there are products you absolutely love and use already, you could reach out to the brands that create those items and express your interest in promoting them to your followers.
Do make sure your followers know about the arrangement. One of the worst things you can do when it comes to affiliate marketing is to try and play it off as an unbiased and non-promotional piece. Again, it all goes back to trustworthiness. If you try and pull one over on your followers/readers, they are likely to be turned off. This will only lose your followers and consequently hurt your ability to be an effective affiliate marketer. A brief statement by way of: "products recommended in this post are due to an affiliate arrangement" lets people know exactly where you're coming from and gives you that air of transparency that is so important.
Do be committed…and patient! Affiliate marketing success takes time—your endeavors don't go big overnight. Many affiliate marketing programs require you to first apply for that program. Once you are accepted, you will generally be given a link for your blog/website that you would use when writing about their products. Again, this process can take some time. You want to be committed to it and put in the effort, otherwise, why bother to become an affiliate marketer.
Do keep track of the results. You will usually provide a bank account or perhaps a PayPal account to the merchant so that they can pay you once your affiliate marketing effort results in a sale. Keep tabs on this as this is a good indicator of how well your efforts are paying off. You may need to adjust if nothing is happening or sales seem sluggish. Analyzing the data that you have available will help you fine-tune your affiliate marketing strategy.
Some Affiliate Marketing Don'ts
When you do undertake affiliate marketing, there are some things you want to steer clear of, tactics you want to avoid, and practices that will leave your followers cold. Below are a few key affiliate marketing don'ts to always keep in mind.
Don't have a ton of ads on the site. One thing that most people hate: when too many ads keep popping up as they're trying to read something. It's not only annoying to readers, but it also could take them away from your article inadvertently. Eventually, people will get fed up with all of the banners and ads across the page. Keep these to a minimum otherwise you could just be pushing readers into the arms of the competition.
Don't promote products that are not relevant to you. In other words, be sure the products you're advertising do connect with your niche somehow. For example, if your market segment relates to sports, you're likely not going to start advertising for jewelry. This not only seems discordant as far as an affiliate marketing strategy goes, but it also stands to turn off your followers who look to your site or blog for a specific topic or subject area.
Don't shy from HTML code. Often it happens that when you do join an affiliate marketing program, they are going to require you to put lines of HTML code on your blog or site. For those who developed and run their site and are not necessarily technologically advanced, this could seem pretty daunting and make you want to forget the whole thing. However, this is not as hard as you may think it is. Some affiliate marketing companies will have reps to walk you through the process and thus make it easier for you.
As a blogger, especially if you have a fair amount of followers, you could stand to make a nice sum of money through affiliate marketing. You may want to start small, test the waters, and if it works, grow your affiliate marketing business from there!
First Union Lending wants to help! If you need additional working capital, we have a program for you. Call today!