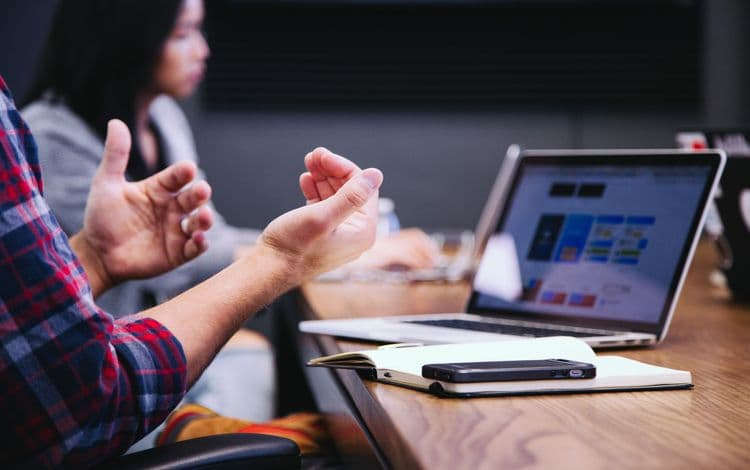 Marketing Moves You Can Make For Your Small Business
While the path forward remains unclear for many across the country, the coronavirus has shown us that perhaps more than ever consumers are looking to brands and companies they trust. They genuinely want to help the small businesses hit hardest by the pandemic as many business owners put all of their efforts into bouncing back. That said, one of the best things that you can do for your small business during this critical period as the nation starts to reopen is to revisit many of your marketing efforts. You probably are going to want to enhance a number of those strategies as you seek to retain the customers you once had and attract new ones. Odds are, many businesses will see a need to make some changes in their marketing campaigns moving forward. And this is certainly as good a time as any to implement those changes.
Assess and Mitigate the Situation
For many companies, right now they are simply trying to stop the bleeding that COVID undoubtedly caused. Because of lack of funding, lost revenue, time spent shuttered, and having to lay off employees, businesses across the country are seeing a definite lack of customers. Not to mention, people are just plain nervous as things are starting to reopen; they are unsure what to expect, and for many, they are afraid. This is where you have to offer something of true value to customers to get them buying from you again.
The survival of your company depends on earning their business and ultimately their loyalty. Recent surveys suggest that between 30% and 70% of new customers decide within the first 100 days of a contract to stop doing business with you. It is thus your job to reverse this trend. Even by a small percent margin can mean increased profits.
Also, focusing on existing customers cost less. Less in marketing overall, and especially less as far as the advertising collateral you need to get out there to attract people. As customers are scarce, this approach is one that can benefit your small business in this challenging climate.
Time to Expand the Marketing Budget
As major companies and industries such as airline, hospitality and automotive are pulling major money out of running ads and advertising in general, this could be an ideal time for your small business to do the opposite: invest more in your advertising efforts. Advertising channels and even various social media marketing schemes are relatively inexpensive right now as this industry as well is in survival mode. Some radio stations for example are offering up to fifty percent more airtime for free as long as a company agrees not to pull their ads. Talk to some of the local media channels—they may be willing to make you a pretty decent deal.
If you simply stick with the status quo as far as what you've been doing marketing-wise, you are losing out on opportunities that could take your visibility and exposure up a level.
Make a Real Effort to Connect
Marketing is on the decline for many companies who simply can't afford to keep up with it during this crisis. Now is a good chance to do something very simple and yet very effective. Connect with your base. Stand out and make a statement about your company's commitment to clients. And not just clients, to your employees as well. For instance, you might take this moment to enhance your relationship with customers. Reach out to them and find out how they are doing. Let them know that you genuinely care about the welfare of them and their family. It costs very little by way of marketing dollars to do this.
Emphasize the trust factor. If for instance you are a contracting company and specialize in emergency repairs, this is a great time to highlight the value you bring, the honesty, and the trustworthiness that customers can consistently expect from your business. To this end, you can offer lower-cost products and/or services, promote discounted services or free assessments of potential problems a homeowner may have.
Get creative…is there any value your business can provide to the community that is specific to COVID-19. For example, we've heard of distilleries now shifting to hand sanitizer manufacturing mode. While perhaps your business is not set up for something like that, if you're a restaurant you might offer free meals to healthcare workers. Again, think outside the box in terms of how you might do something beneficial for your community and consequently maintain your company's presence.
Also, you could provide some tips and advice regarding your specific industry. That is to say, a landscaping company might give yard maintenance tips. A restaurant might provide some easy to make stay at home recipes. There are legal and financial firms helping with estate planning webinars. Here again, you might get a bit creative and come up with free information that is both helpful during this pandemic and that also keeps your firm in the customer's mind.
Adjust Your Way of Thinking
Across the board things are different—and marketing is no exception. The way you approach clients, the messages you send, the materials you use, all are going to have to shift in light of what the country has experienced. It's going to be a mixture of taking the time to solidify relations with current customers and enhancing your efforts to attract new ones in the months to come.
First Union Lending is here to help. We want to see those small businesses otherwise struggling, come out on top. Our fast and flexible loan programs are designed to help you weather the storm—even one as significant as this. From short term loans to PPP loans, to merchant cash advances, we have a program that will suit your needs. Even if your credit isn't where you'd necessarily like it to be, odds are we can still help. Call today and let's get started together!