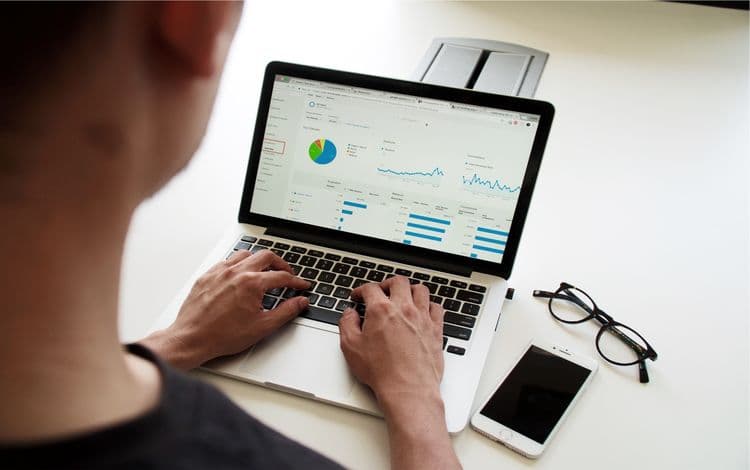 Struggling with Marketing? 7 Ways to Market on a Budget
Especially given what many companies are currently facing, the budget for marketing probably isn't going to be as robust as it was even just a few months ago. This means that many small businesses are going to have to get creative in terms of how they generate a buzz around their brand as they look to get their marketing efforts back up and running. The great thing about the digitally driven world in which we live is that you don't necessarily need a ton of money to have a dynamic marketing plan in place—you just need to think outside of the box at times. Below are seven ways that you can promote your brand without breaking the bank!
1. Video is king
And the wonderful thing about the video is that it doesn't have to cost a fortune for you to create professional-looking footage. Smartphones nowadays are generally adequate in terms of shooting a video that has the quality you want when it comes to presenting your company to audiences. Of course, if you do want to take it up a notch, you can invest in some equipment, but again, it's not necessary.
So why video? YouTube is the second-largest search engine in the world. People are more apt to stay and watch a video than they are to scroll through an entire site—this means higher conversion rates. Surveys have also shown that before making a purchase, a user will first look for a video demonstrating that product and/or service. Not to mention, you can always have a little fun with video. It doesn't have to be boring; in fact, the more creative, the more apt people will be to want to know more about your business.
2. Provide Quality Content
Don't just reuse content or put out subpar materials. Today's buyers, more so than ever, are looking for useful information. They want to know that you are generally concerned about what they need. So when thinking about blog topics, for example, consider your core audience and what they'd be interested in learning about.
If no one in the firm happens to be a great writer, you can always hire it out. There are numerous freelancers out there who are reasonable and can help you deliver solid content to your potential customers.
3. Utilize Instagram
While many businesses are quick to get on Facebook, establish a page and a following, Instagram often gets overlooked by some companies as they plan out a social media strategy. You might think of Instagram as a miniature version of a blog post, such that users can quickly and easily access and thus get acquainted with your productservice offerings.
Here is a free platform that enables you to post a mix of media, from captions topics to video. And because it is more "bite-sized" content versus say a blog, audiences tend to react sooner. Instagram is also great in terms of actually engaging potential customers. You can respond to comments and likes and thereby start to establish a virtual relationship with those who follow you.
4. Get Email Subscribers
The opt-in section of your homelanding page is where you will probably get the bulk of your email subscribers. And this is great—but you have to do something with that list. In other words, if you are fortunate enough to have people provide an email address, you then need to give them something in return: newsletters, updates, promos. An inactive email list is doing you no favors. Launch a recurring campaign to reach out to those on your list and in this way keep your business on their minds.
Again, this is an inexpensive way to market your business and perhaps one of the best when it comes to returning on investment. You can most definitely use any such email campaign to augment your other strategies as well by providing links and even embedding videos.
5. Run a Contest
Contests are free…minus whatever the prize is you're offering of course. Contests are also fun for users. It's a great way to engage them, get your company out in front of them, and hopefully acquire some new customers in the process. This is where social media comes in handy as you can use your platforms to promote whatever contest you might be running. Many companies will base the winner on the number of likes a relevant post receives. Yet another great way to gain optimal exposure.
6. Start a Referral Program
Studies have shown that those who are referred to a company by a friend or family member are more likely to buy because they trust the source. And this translates to them trusting your company more so than that of a competitor. Referral programs are inexpensive; plus, you're enlisting the aid of loyal customers and your gaining invaluable exposure. The cost of a referral program is only going to come down to what you are giving away—well worth the free advertising!
The thing you want to keep in mind about instituting a referral program is that the best ones usually entail offering incentives to both the referred and those doing the referring. You, of course, want to make it worth their while; offering a minimal discount probably isn't going to inspire someone to act. Whereas, offering something more substantial, let's say a free product or service, is more likely to prompt customers to refer your business.
7. Try Your Hand at Guest Posting
Contributing to others' blogs is a great way to increase the size of your audience and thereby expose your business to new users. Many companies that have managed to find ideal guest posting opportunities have been able to get their products/services in front of people who otherwise may have never known about them. And the great thing about guest posting…It's free! You should also include a few referring links within any guest post to help drive traffic back to your site.
If you require additional funds to help spur your marketing efforts, First Union Lending can certainly help! Our small business loans can be used for anything. Call today and let's get started together!