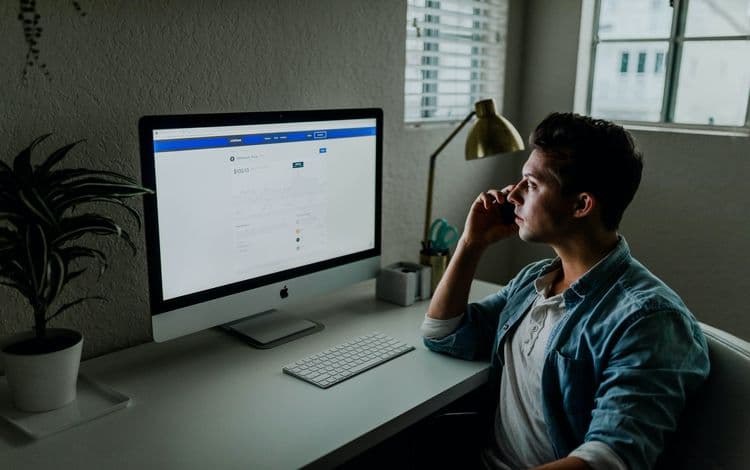 The Most Profitable Businesses in 2021
In choosing a business to start, most entrepreneurs want to aim for that which will be most profitable. At the same time, it is important to consider that whatever business you may be thinking about starting could come with a significant overhead cost. So even if the potential is there for profitability, if the industry has a large amount of overhead this could certainly hinder you from making any real money. As we enter the new year, many people are looking to start a new endeavor. Given the events of 2020, we are beginning to see the rise of more and more freelance and gig workers as a remote work mentality has come to redefine the way we understand work in general. In this article, we look at a few of the business ideas that are poised to be among the most profitable businesses in 2021.
Profitable Businesses to Consider in 2021
As noted, among the more profitable industries in the upcoming year are those that center around service work as the overhead is minimal and the potential for remote scenarios higher than with some other business sectors. This might include, for instance, such businesses as accounting, legal services, real estate brokering, and psychotherapy among others. In many cases, these types of services can be done all or in part online thereby minimizing the need for expensive office space, as working from home is doable.
Additionally, businesses that can be started with very little upfront investment are certainly ones to explore in terms of the potential for profitability. A few of the more profitable businesses that you can plan on seeing more and more of in the upcoming year…
Mobile Based Businesses
Mobile businesses travel to the client. The mobility of the company in and of itself is an attractive feature for many consumers looking for ease and expediency. For instance, mobile pet grooming is increasingly becoming a popular go-to for numerous pet owners. Versus having to drive the pet to the groomers and then return to pick them up, the convenience of a mobile pet groomer is one that ultimately saves people time, and of course, time is money.
Mobile personal training is another growing industry. With gyms having been in an uncertain position as of late, trainers that come to the home and are thus working just one on one with a client are becoming a popular alternative. Not to mention, more personal trainers are also allowing for video sessions. Given that there is still uncertainty ahead, this industry could grow by leaps and bounds in 2021.
Food trucks have also increasingly come into the spotlight in this current climate. With restaurants largely closed or limited, people have sought out food truck alternatives. The food truck industry across the country is expected to grow significantly in the next couple of years and therefore stands as a highly profitable business venture if done right.
Freelancing
A combination of factors has led to freelancing becoming a very profitable business model for many self-starters. As mentioned, the shift to remote work has changed many business structures in the US and around the world. And that is the thing with freelancing, you can work for any company located in just about any corner of the globe. Among the more popular freelance businesses that entrepreneurs started in 2020 and that will continue to grow in 2021 include graphic designers, content writers, social media managers, and data analysts among others.
With freelancing, you set the hours, you determine how many clients you can handle and of course, set your rates accordingly. Done strategically, some freelance workers have realized a six-figure income in very little time.
Online Teaching / Course Development
With many people spending more and more time at home, the online education sector saw a sharp spike in activity in 2020. And this is only set to continue to grow in 2021 making online teaching and course development among the most profitable business possibilities in this coming year. All you need is a specialized skillset/knowledge area, a computer with teleconferencing capabilities, and a plan to market your teaching and/or courses. For many looking to start a business, this could be a great scenario especially for those who want to work largely from home.
Professional Service Firms
As earlier discussed, there is a lot of money to be made within various professional service fields. From attorneys to bookkeepers, those with the relevant degrees can realize a pretty decent income. Especially too, as more and more businesses are outsourcing professional service needs versus hiring more expensive in-house people to fill these needs, professional service companies that work in a B2B capacity have the potential to be quite profitable. And yes, while all people may not be able to start such a business as they lack the degree needed, for those who do have the education and experience, these are almost always fields that people need regardless of what may be going on in the world at a given time.
Drop Shipping Company
During the pandemic, we saw companies such as Amazon and Walmart do huge numbers all largely because of people ordering products online to have them delivered. Dropshipping companies thereby grew exponentially as far as to demand. Ecommerce is only going to become even more a part of how people shop and buy every day. Dropshipping companies require little overhead and startup costs and you're almost always guaranteed steady work as long as you stay organized and on top of things.
First Union Lending has been working with small business owners during this difficult time. We want to see our clients make it through this and succeed! Offering short-term loans, lines of credit, and merchant cash advances among other loan programs, we have a financing solution for you. Some clients receive the money in as little as two days. Call today and let's get started together!