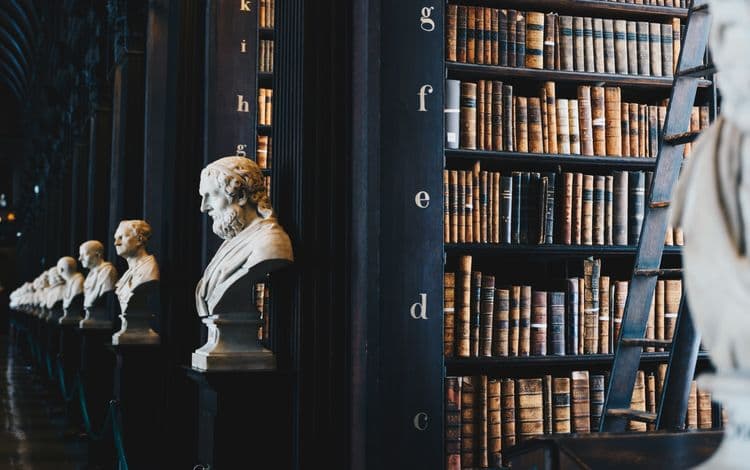 What Does LegalZoom Provide?
LegalZoom was founded in 2001. The premise is to offer people and companies with affordable legal advice. They are an online company and over the past two decades have emerged as a highly popular legal solution for individuals and small businesses alike. Among their more popular services, for example, is helping companies form LLCs. Versus hiring a local attorney, turning to LegalZoom's resources and services could potentially save business owners a great deal. There are some things however to keep in mind before using LegalZoom for your business needs. In this article, we review some of the services that LegalZoom has to offer and examine whether or not this is the best option for small businesses.
The Basic Idea Behind LegalZoom
Touted as a one-stop legal shop for business clients, LegalZoom enables entrepreneurs to pay a much lower rate than they would for various services otherwise offered by an attorney or legal firm. To date, the company states that it's helped over four million businesses and customers. Among some of the more popular services offered by LegalZoom:
Filing business formation paperwork
Generating customizable legal documents complete with e-signature capabilities
Trademark registration and patent protection
Having certain legal documents reviewed by an actual attorney
Assistance with business taxes
So given the list of services and resources, LegalZoom could indeed be a smart option especially for a smaller firm that doesn't have in-house counsel and that may be on somewhat of a tighter budget.
How Much Does LegalZoom Cost?
As there is a range of services that the site offers, pricing can range as well depending on what you choose. For example, creating a single legal document starts at 7.95. Whereas, registering a trademark begin at 199.00. There are also add-ons that you can get in conjunction with the primary service. So if, for instance, you are on a tight deadline and need expedited filing, this can cost over two hundred dollars in most cases. You want to be aware of all costs and also additional fees upfront before purchasing a LegalZoom service.
When you are utilizing an advisory plan and need an attorney to review documents if you go above and beyond what is included, there will be additional charges. If asking one of their attorneys to review a longer document, this could be an additional 99.00. Beyond a standard 30-minute phone consult, the attorney can charge their normal hourly rate. So again, this is why it is important to keep additional charges in mind lest they start to creep up on you. The good thing about LegalZoom is that the site is pretty cut and dry when it comes to pricing explanations—you should easily be able to find any answers to pricing questions.
The Pros and Cons of LegalZoom
As with any site, there are going to be upsides as well as downsides. Here we review a few of each…
The Pros:
Track record. Because they've been around for quite some time now, they do have a solid history of helping those who choose to use their services. As mentioned, over four million people have been aided by LegalZoom. They also offer a money-back guarantee for further security.
They have an Advisory Plan that is fairly comprehensive and relatively affordable. This plan does give users access to an actual attorney. So this would include limited phone conversations as well as document review. Unlike some competing companies, LegalZoom also provides tax consults to ensure you're not missing anything and remain in compliance with the tax code. The Advisory Plan additionally allows for one copyright registration per month which some clients find incredibly useful given the nature of their business.
The Cons:
Some have noted that LegalZoom's customer service could stand some improvement. While they offer both email and phone support, the term "spotty" has been used on more than one occasion.
When it comes to business formation, some cite that LegalZoom is more expensive than other online competitors. So in this capacity, it may make sense to do a little research, check around and see if you can't come across a better deal.
With certain services, even the simpler ones, you will need to have a plan versus just doing a one-off transaction. If you don't need an entire plan, then this probably isn't the best choice for your legal needs.
Is Legal Zoom Right for You?
In determining whether or not you want to purchase a LegalZoom plan, you need to not only weigh the pros and cons as outlined above but also think over the long term. Would you be better off connecting with a local attorney if you do have ongoing legal needs and thus establishing a relationship now? On the flip side, if you don't foresee needing a great deal of legal advisement in the short term, then a LegalZoom plan just might not be worth the money. Also, ask yourself the following before pulling the trigger with LegalZoom…
If you are looking to form an LLC, LegalZoom does offer the benefit of being an established name in the industry. The experience level here is certainly high with these types of things, so it might be worth it.
If you have a lot of important agreements and contracts coming up, then odds are, you're going to want a legal expert to review them. Instead of hiring an attorney at a premium, LegalZoom could be a better solution.
The money-back-guarantee does make using LegalZoom far more attractive and offers you an out if you are not satisfied.
First Union Lending has been working with small businesses for years now. We want to see our clients grow and thrive. If you need additional working capital, we can accommodate your needs. Some clients get funded in as little as 48 hours—we do work that quickly. Call today!