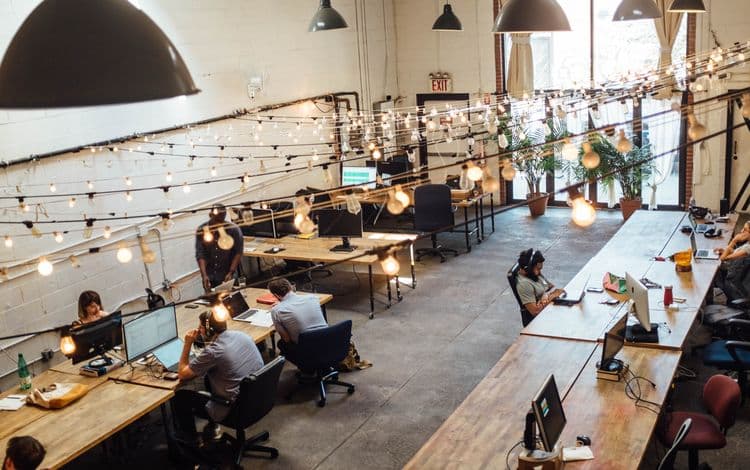 What Is Business Operations?
Operations basically what a business requires to run smoothly. You can think of business operations as the behind the scenes management of an organization so that all flows according to plan. And this is true for any type of business, be it service or product based. That said, what exactly business operations look like will be industry-specific. So a retail company will have different operations than say a restaurant. In this article, we look at business operations as defined in terms of a few different industries.
Operations are going to have a lot to do with your systems and processes. You have to have systems and processes in place so that everyone from management too newly hired employees understands how things need to run. Everyone should be on the same page when it comes to your operations, otherwise, chaos could ensue. Whether talking about large projects or simply the day to day tasks, having the right processes integrated will help ensure that operations go according to plan. Below are insights into the operations of a few different industries.
Retail Businesses
Perhaps among the most important responsibilities that the owner of a small retail business has is to ensure that the products which are in demand are what appear on the shelves—be it virtual or brick and mortar. The processes related to inventory when it comes to retail thus have to be perfected. This entails consistently seeing what items are moving. What items are just sitting on the shelves? It is also about interacting with vendors and suppliers. Is there room for negotiation at all? Should you be shopping for your business?
And then of course having a system in terms of your pricing is also going to be key to your business operations. Is a pricing adjustment called for? In certain instances, especially if an item seems to be in high demand, your customers might be willing to pay more.
Streamlining operations when it comes to inventory could be a matter of integrating software that helps automate the inventory process to some degree. This way when issues and questions do arise, they can be addressed far more quickly than you'd otherwise be able to.
Restaurants
Restaurants tend to have many moving parts as far as operations go. There is an inventory of course—which is perishable in many cases. And there is also general preparation, running a wait staff, and dealing with customers in the front of the house. For restaurant owners, an organization in terms of overall operations is key. Keeping all relevant pieces moving in sync means better service.
Another important aspect of a restaurant's operations is training. From the various cooks working for you to the wait staff to the cleaning crew, everyone needs to be trained when it comes to the role that they play and how to do their job in line with everybody else. That is to say, a restaurant's employees need to work as a team, otherwise, operations across the board will falter.
Service-Based Businesses
As far as service-based companies, there are two components to their operations: dealing with clients and executing projects. On the client end, you want to ensure that communication is consistent and clear. You also want to address any issues the customer has promptly as their experience can go a long way toward the word of mouth referrals.
In terms of the project itself, again communication is going to be critical here. How will the project be managed? How will budgets be adhered to and timelines met? These are all extremely important parts of your business operations. Coming in over budget time and time again can cripple the company. And an inability to keep on the schedule will quickly ruin your reputation.
Manufacturers
The term operations originated with the manufacturing sector. How products are made and consequently assembled has evolved throughout the years as technology and innovation have come to play a huge role. With any manufacturing company, the key to smooth operations is to ensure that their portion of the supply chain runs according to plan.
Take a look at the assembly line—beginning with how you purchase raw materials to how you get products to stores, is everything flowing under the right processes and systems? Also, take into consideration questions of time management. Are there ways you might cut down on bottlenecks that are complicating production?
IT Companies
When it comes to an IT firm's operations, this is largely going to be about the personnel you have working for you. Recruiting and hiring processes need to be finetuned. Onboarding and training are also a big part of operations with these types of organizations. Having mentoring programs in place to help with retention is also a great idea as far as what processes you may want to implement.
Communication and collaboration are also part and parcel of what constitutes an IT company's business operations. Without question, you need to be able to effectively collaborate given remote situations and so this means integrating the right equipment and software.
Outsourcing projects may be another component of your operations. From a cost standpoint does it make sense to sub out work? How about from an expertise standpoint? Keeping everything running smoothly might mean exploring different options as far as your operations go.
First Union Lending is here to help. We have been working with small businesses across the country during this difficult period. We get clients the money they need when they need it; in fact, some receive funding in as little as two days. With traditional banks, you are often left waiting weeks if not months. We understand that you need cash now to make it through. With short term loans, lines of credit, and merchant cash advances among other products, we have the optimal financing solution for you. So if you need to expand, hire on more staff, launch a new product or you just need money to weather the storm, we are here to help. Call today!