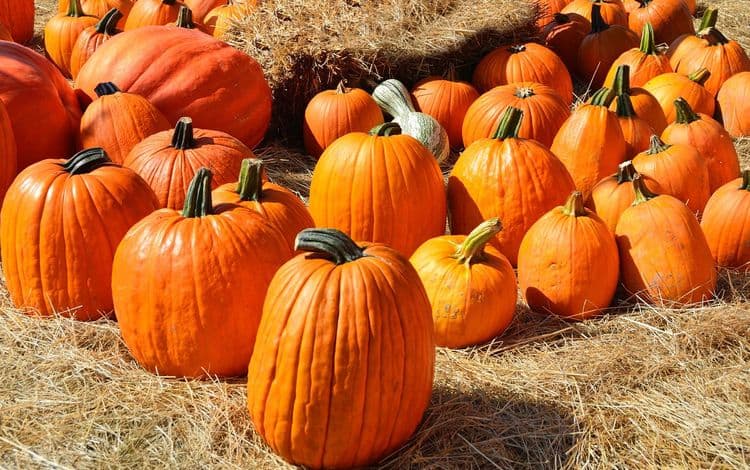 How to Shop for Vendors and Contractors
Whether you're looking for a vendor, supplier, or contractor, the process is pretty much the same. That is, if you want the best possible results. You shouldn't rush into a relationship with the first vendor you contact.
So, how should you shop for vendors and contractors? Here's a basic breakdown.
Figure Out What You Need
Before you start the process of looking for a vendor or contractor, you need to decide what you need. What are your top priorities? What do you need the vendor to do, and what can you handle yourself?
It's crucial to do this step before looking for vendors or contractors. How can you find one that can meet your needs if you aren't certain what your needs are?
What Makes a Good Vendor or Contractor?
Which qualities should you keep in mind when searching for contractors and vendors? Here are a few things you should look for:
Price. This is the most obvious, but it shouldn't be your only consideration. The lowest prices may come at a higher cost, like reduced reliability.
Reliability is a crucial factor. How much is a low price worth if you can't count on your vendor to deliver on time? Without a reliable supplier, it's difficult to satisfy your customers.
Stability. Stability goes hand in hand with reliability. Has this vendor been around for a while? Is there any risk of them going out of business?
Location. Overseas vendors may be cheaper, but they can't respond to demands as quickly. Shipping prices can also add a lot to the cost if it isn't factored into their pricing.
Competency. Can they offer you the latest technology? Are their employees well-trained? How well do they work with you as their customer?
Identify Potential Vendors
There are lots of ways to look for suppliers. First, you should understand the different categories of suppliers:
Manufacturers make products in bulk. It's often cheapest to buy directly from a manufacturer. However, they may have large minimum order requirements, and you may be responsible for shipping.
Distributors/wholesalers/brokers buy large quantities from manufacturers, then sell smaller quantities to retailers. Prices are higher than buying from a manufacturer. However, you can buy smaller quantities and get quick delivery.
Independent craftspeople. If you're looking for small batches of unique items, independent crafters may offer what you need. They often sell at trade shows or through representatives.
Import sources. Like distributors, import sources buy items in bulk from overseas manufacturers. You pay more for the goods because the importer has dealt with the hassle and cost of importing. Once you understand the type of supplier you're looking for, you can look for specific vendors.
If you're looking for a wholesaler, Wholesale Central is an invaluable resource. You can search for wholesalers by category. You can also learn about trade shows you can attend and meet wholesalers in person.
Finding overseas manufacturers can be tricky, but Alibaba and Global Sources provide lists of vetted manufacturers. You can search through thousands of vendors without traveling overseas.
You can also find out which suppliers your competitors are using with sites like Jungle Scout. Jungle Scout is a supplier database with shipment information for every import company that ships by sea. You can even see which vendors your competitors are using.
Contact the Best Candidates
Once you've narrowed down your list to a dozen or fewer vendors, it's time to contact all of them. Some of the information you will want to get from each vendor includes:
What do they offer
What are their costs
What is included in the costs
How can they meet your needs
Once you get this information from every vendor, you will be able to scratch some contenders off your list. They may not be able to meet your needs, or their costs may be way above your budget.
After narrowing down to the top few choices, you must have final discussions with each. Be as specific as possible about what you need and how they can help you. Ask plenty of questions to help you decide which vendor offers the best price and service.
Review the Contract
For those who can swing it, it's worth the cost to have a lawyer review any contract before you sign it. Lawyers can cost too much for a new small business owner, though. If you're reviewing a contract yourself, here's what you need to look out for:
Fair payment terms for you and the vendor
No hidden fees, especially when ending the contract
The privacy and security of your employees, company, and customers are protected
There are well-defined standards of service
Make Backup Plans
When starting a third-party relationship, like one with a vendor, have a backup plan. Things happen. How will you respond to serious problems that might impact your customers?
After all, every company is made up of people, and people are fallible. Problems will occur, so it's best to plan ahead for potential problems you could encounter with the vendor.
Need Financing to Start a Relationship with a Vendor or Contractor?
If you're starting a small business and need to order a lot of inventory, you may need funding. Vendors may want to be paid upfront for merchandise when dealing with a new contract.
When you need financing for your small business, you should turn to First Union Lending. We have 9 business loan types, so we're certain to have the best business loan to fit your needs.
Our lending experts are standing by, waiting to help find the best solution for your financial situation. Simply call 863-825-5626 or click here to get started.
Applying for a business loan won't affect your credit, which is crucial for a small business. Also, we may be able to approve your loan as soon as the same day you apply.
Contact us today. We want to help jumpstart your contract with the right vendor for your business. We love helping small businesses succeed and grow.