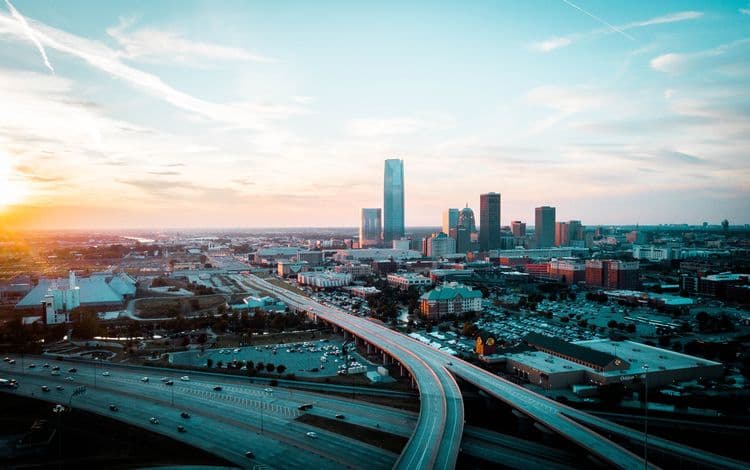 Funding Solutions for Oklahoma
For those business owners in Oklahoma, we're sure you know all about the state's super business-friendly climate. A couple of things you may not know: In the past few years, Oklahoma has ranked in the top ten for lowest cost of doing business (it was number one in 2014/). As far as whether or not a business should consider Oklahoma as its base—just ask the likes of Forbes or CNBC, both giving Oklahoma glowing reviews. Oklahoma's corporate tax climate is also a huge driver for those looking to start a company in the state.
We've had the chance to work with a number of Oklahoma companies and we've discovered that regardless of industry—be it a hair salon, a restaurant or a physician's office—the spirit of Oklahoma entrepreneurs is energetic—they are poised to grow. And we are certainly here to help!
Finding Financing in Oklahoma
Sometimes the problem with going to a traditional bank is really just one of time. You need a business loan to jump off a piece of property or some new equipment or even a new product rollout, and yet the banks are dragging their feet. It could conceivably be months before you even get a decision—no guarantee it'll be a favorable one either. For small businesses sometimes an online lender represents a much better option to get the cash you need when you need it.
First Union has helped Oklahoma businesses get cash in as little as two days. And with a variety of financing programs, from lines of credit to merchant cash advances, we can tailor the perfect program for your Oklahoma based firm. We have loans ranging from 5k to 1 million which means we have the resources for whatever project you're looking to undertake.
Helping All Cities Throughout the State of Oklahoma
Wherever you're located we have the reach to help you get money quickly. Call today!
Oklahoma City
Tulsa
Edmond
Lawson
Broken Arrow
Enid
Yukon…and all the rest.