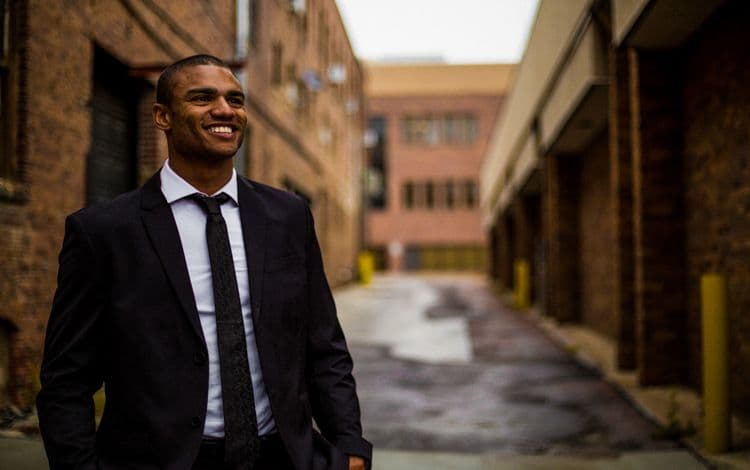 How Business Tradelines Can Build Your Business Credit
Are you looking to build your business's credit score? Do you need to show proof of business credit history for expansion? Have you struggled to take out business loans because of your business's credit history? Are you looking to separate your personal credit from your business's credit?
A business credit history is more important than many would think. If your business wants to borrow easily in the future, you will need to create lines of business credit with lenders, so credit bureaus can start recording your business's credit history and provide your business credit score.
What is a Business Tradeline?
Business tradelines are all of the credit accounts associated with your business. They typically include a business line of credit, business credit cards, credit accounts with individual suppliers, and business loans.
Business tradelines are important because they provide information about how you've handled credit in the past. Without that kind of information, it's difficult for a credit scoring model to predict how you will pay your bills in the future.
It also needs to mention that similar to buying primary tradelines, trying to buy tradelines for business credit might not be a good idea for several reasons:
Tradelines don't always report to the credit bureau. This is because not all tradelines are loans or credit cards, but accounts with individual vendors that allow you a certain period to pay your bills. Not all vendors report payment activity.
Getting business credit usually depends more on having strong personal credit and healthy business revenue that has a certain number of business tradelines to file.
The Benefit of Separate Credit Scores
Building your business's credit helps separate your personal finances from your business. The beauty of creating a business line of credit is when taking out a business loan, you may qualify for an offer without a personal guarantee you do not need to sign your name indicating you are liable for the debt of the business if the business is unable to payback.
Getting Business Credit
One of the most important factors in getting business credit is to be a personal guarantor. This is especially important for newer businesses that do not have much credit history. As a personal guarantor, it is required to have excellent personal credit.
If you're not a personal guarantor but still applying for business funding, lenders will still check your personal credit. Business credit may be the long-term goal, but the way to achieve these goals is to build and maintain your own personal consumer credit.
Take the time to build up your credit history with high-quality tradelines, so you can serve as the personal guarantor for your business. How do you build up your credit? Use your seasoned user tradelines (lines of credit in use for over two years/) to quickly add years of perfect payment history to your record.
Building Business Credit
When building business credit, follow these steps:
Check your business's credit score (and your personal credit score/)
You can get your credit score for free from so many platforms these days. Before you start building, you need to know where you stand. Having both good business and personal credit is essential for your business's longevity and future growth.
Establish business credit
If you have not established business credit, it's time. If you have been funding your business through your personal credit cards and loans, the activity will only affect your personal credit score. Start by:
Form an LLC (limited liability company/) or incorporate your business. This will separate your personal and business identities.
Get a federal employer identification number (EIN/) from the IRS. Open a business bank account using the business's legal name.
Establish a business phone number listed under the business's legal name.
If you plan to file to register with the government for contracts and grants, register with Dun & Bradstreet to get a D-U-N-S Number (a nine-digit identifier for each location of your business/).
Apply for a business credit card.
Make early payments to your creditors
If you pay your bills early, you are more likely to have a higher score. An aspect of your business's credit score is the timeliness of payment. Pay wisely.
Find tradelines that report
It can be an extremely confusing process establishing good business credit because not all lenders/vendors report to all major business credit reporting agencies. Make sure your lender/vendor submits their reports, so you can build your history and show your commitment to timely bill-pay.
Manage your business's cash flow with your business credit
Credit cards can offer fast and flexible financing at interest rates lower than other types of quick funding. Make sure the interest rate and the time in which you make payments makes sense and doesn't end up costing your business a ton of money on late fees and interest charges.
Track your business credit reports
If your business's identity has been hacked, errors and fraudulent activity can heavily impact your business's credit score. It can also make it extremely difficult and expensive to borrow money in the future. Check your reports a few times a year. Dispute activity with the respective business credit bureau to correct any incorrect filings/records.
Looking to Open a Business Tradeline?
If you find yourself looking to open a business tradeline, First Union Lending is here to help.
We have nine different business loan types to choose from. This means that we're uniquely qualified to help you find the perfect business loan to open your small business.
Applying for a business loan doesn't affect your credit. Better yet, your business loan may be approved as soon as the same day.
To discuss our business loans with one of our lending experts, click here or call 863-825-5626. We'll talk about our various business loans and help you find the right one.
Get started with the process now by learning more about our business loan types here.