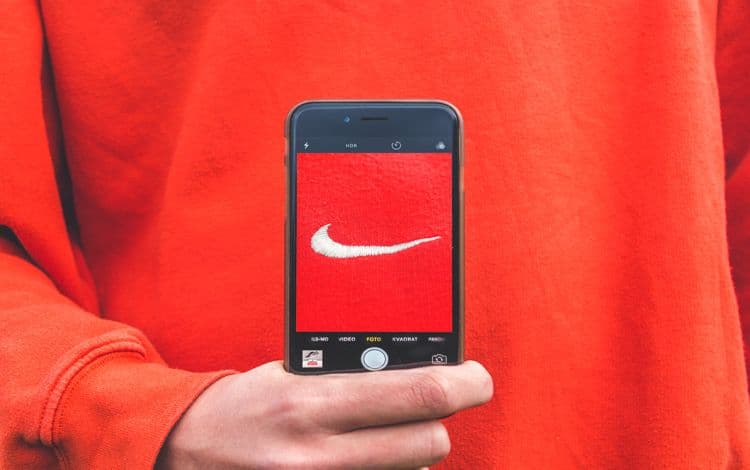 Finding the Right Brand Ambassador
Are you looking to hire a brand ambassador for your business? Are you looking to expand your company's social media presence? Are you unsure of who you should target to hire as your company's brand ambassador? Are you trying to determine what questions you should ask when hiring a brand ambassador?
A brand ambassador is someone you hire to represent and promote your company by endorsing your products and services. Brand ambassadors act as an embodiment of the company's identity through words and actions. Most brand ambassadors work on a freelance basis and will work with you on pricing and exposure based on your company's needs.
What Does a Brand Ambassador Do?
A brand ambassador does more than create an Instagram post about how much they love your productcompany, they try to hit every angle of the internet to make sure your brand is known. They also work offline to get your name out there.
A brand ambassador's main online objectives typically include:
Create social media posts to initiate word-of-mouth marketing about your product
Share your brand's Facebook, Instagram, Twitter, LinkedIn, and any other social media platform's posts on their channel.
Organize "Snapchat takeovers" for your product, while conducting the takeovers
Create posts on Reddit, Google+ Groups, and other message boards about your brand
Invite friends to your brand's Facebook page, Facebook event page(s/), and other fan pages.
Write reviews on Google Reviews, Yelp, TripAdvisor, and any other review platform.
A brand ambassador's main offline objectives typically include:
Sample your products and setup demos in high foot traffic areas and with retailers
Hand out your brand's posters, flyers, and business cards
Setup and conduct pop-up stores (at your expense/) to sell your productservices
Wear/Display your brand's apparel (branded shirts, hats, car decals, etc./) to increase brand awareness
Attend the events you conduct/attend and utilize their service to help run the event, while also setting up and breaking down the event
What a Brand Ambassador Can Do For Your Company
A brand ambassador can do wonders for your company if you hire the right person.
You always have a regular customer/user. They bring a level of knowledge to the table as it relates to real life.
Brand ambassadors are emotionally engaged in your businessproduct. They humanize the product. It has been proven that people pay more attention to their friends on social media than they do advertisements.
Brand ambassadors will always be your brand advocates. They tend to stick with your product and create a network of loyalty.
You will save money on advertising. They will bring you more customers. You will also have a better chance of going viral with a brand ambassador because it is their job to think of new and clever ways of advertising products.
Overall, brand ambassadors are cost-efficient. Many will accept an agreement where you provide them free or heavily discounted products/services and they help build your online presence and reputation in addition to a fee.
A brand ambassador is another customer-facing expert. A brand ambassador's audience trusts their experience and opinion.
Brand ambassadors keep your customers informed of what your companyproduct is up to, so everyone stays in the know.
When you are conducting marketing campaigns, you always have an audience to consume your brand.
Find the Right Brand Ambassador for Your Company
The beauty of finding the right ambassador for your company is that there is no such thing as a cookie-cutter brand ambassador. The right brand ambassador for you may be a bodybuilder, a nurse, a housewife, a hunter, a yogi, a college student, anything. When looking for a brand ambassador, you must first ask yourself who do I want to attract to my business? Once you know who you want your customer to be, then you can start looking for the right ambassador for you.
1. Before posting a job ad online, look within your organization and at your existing customer base
By looking for those who already know your products and services are in the perfect position to represent your brand. The best part, they already know how everything works - or they at least have an idea. Do you have an employee that has a large social media platform that you could leverage? Do you have any "frequent fliers" that you could research to see if they have the follower base to help promote your productservice? Think about who is already around you and you may find the perfect ambassador has been under your nose the entire time.
2. Check each candidate's Instagram followers and Facebook friends
You want to find someone who has a loyal follower base with a high friend or follower count. The more followers, the more connections, the more word-of-mouth mentions of your brand - it's that simple.
Depending on the industry of your company, make sure their followers can align and connect with the content. It's not just the number of followers someone has, but the types of followers they have.
3. Make sure the candidates' existing posts align with your company's brand
When looking for an influencer, you want to make sure that the brand ambassador naturally aligns with the tone of your brand. Ensure professionalism and consistency. It should make sense that they have taken an interest in your brand because it has to align with their lifestyle.
You also want to make sure what already exists on their social media platforms is relevant and credible. You also want to make sure they do not have any confrontational content that could ultimately push away potential consumers.
4. If you are running a larger campaign, consider someone with experience - and make them show for it
Hiring someone who has a lot of experience and proven success as a brand ambassador may cost more, but they can help your brand. An experienced influencer will most likely be representing multiple brands with the size of their follower base, but if you can accept that and do not find that their existing products/companies are not conflicting or contradictory to your company's vision and overall health.
5. Make sure the brand ambassador knows your company's marketing goals
At the end of the day, you're hiring a brand ambassador to increase revenue. You want to make sure that you're ROI on an ambassador is favorable. Providing transparency to the brand ambassador will help them understand how you want to expand your audience.
Additionally, by providing a vision for your ideal ROI, you can work together on ways to measure the brand ambassador's success, based on what your company requires.
6. Let your top candidates test your product or services to see how they perceive you
Once you have identified a couple of top candidates to be your brand's influencer, send each of them a few products or perform your service for them. This helps them get an idea of how they would promote your brand. Have a conversation about it - not only will you see the direction each candidate may go with your brand, but you may also gather ideas for future campaigns or product updates.
On top of all of this, the candidate will appreciate the free products and services, which will show how serious you are about investing in the company's future.
Once You've Hired a Brand Ambassador, Remember to…
Treat them well. Your brand ambassador controls part of your company's perception. Keep in mind that your brand ambassador is helping build your customer-base and continually finding new ways to promote your company.
Need Funding to Market Your Brand?
If you find yourself needing to cover upfront costs for marketing initiatives, you may need financing. First Union Lending is here to help.
We have nine different business loan types to choose from. This means that we're uniquely qualified to help you find the perfect loan to open your small business.
Applying for a business loan doesn't affect your credit. Better yet, your business loan may be approved as soon as the same day.
To discuss our business loans with one of our lending experts, click here or call 863-825-5626. We'll talk about our various business loans and help you find the branding strategy.
Get started with the process now by learning more about our business loan types.