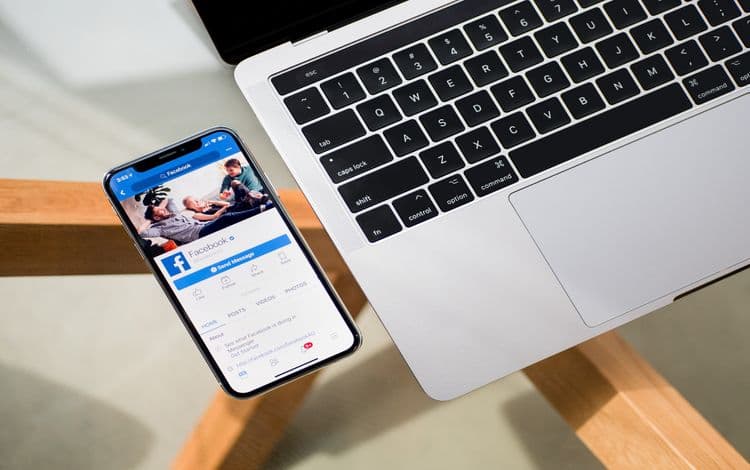 Do You Need a Facebook Business Page?
This is a question that many small business owners often wonder about. You have a website; you do your due diligence as far as marketing efforts. Maybe you even have a LinkedIn profile, so after all, that, do you need a Facebook business page? The name of the game as far as any business is concerned is connecting with customers. And what's one of the best ways of doing this: social media. Social media offers a more intimate platform and thus a better means of connecting versus random visits to your websites or those paid Google ads for example. 80% of businesses now utilize social media to some extent in their marketing campaigns, and Facebook is the original social media giant. Once upon a time, Facebook was largely just for younger people, however, that has changed—drastically. Currently its biggest demographic is ages 25 to 45. This means that the platform is going to be an invaluable channel for any business looking to increase exposure. In this article, we look at how having a Facebook business page could most definitely benefit your brand.
Understand Your Target Audience
As noted, businesses need to find ways to connect with their audiences, and social media is one of the most effective means of doing this. That said, you need to know exactly who you are connecting with and this, in turn, will give you more insight into what their overall needs and expectations are. In other words, your Facebook fans and followers are very much like your focus group. You can learn a lot from them. The best way to do this is to engage with them. Responding to comments, offering your observations, and seeing how they respond—these are ways in which you can collect invaluable data regarding how your brand might be perceived.
The key though is that you must be active on Facebook; simply creating a business page and then doing nothing with it, really is only a waste of time and energy. You want to keep those posts coming, interact with those people who might reach out to you via Facebook, and make sure the info on your actual Facebook business page is always up to date.
Facebook Makes You More Relatable
There's a great deal to be said for making your company seem more "human" and thus less commercial. Nowadays, people crave authenticity; they want to know that the brands they deal with are genuine and most importantly that there are "real" people behind those brands. What better way to convey this than through your social media accounts, in particular, your Facebook business page. You can have actual conversations through Facebook. You can in fact relay that actual people are running the show, people who care about what consumers want.
Creating a Sense of Community
Following a crisis in which everyone felt isolated and to some extent alone, the community has become more important than ever before. With your Facebook business page, you have an opportunity to gather people together—people interested in your niche. It also allows those people to speak freely, voice concerns, and share experiences. It truly can be a community atmosphere if fostered just so. A few things you could do to further this community vibe along include posting helpful links for your fans, offering space for reviews, hosting contests, and various promotions specific to your followers, you might even offer some form of incentive for those who actively post on your Facebook business page.
Capitalizing on SEO
Let's face it, the reason many businesses take to Facebook is to increase their exposure and hopefully drive people to their website. One thing Facebook can help with, as far as the website traffic especially, is with the SEO aspect of things. What you post on Facebook, the links you provide, any other actions you might take on the platform, can all contribute toward boosting SEO. That said, when you do create your Facebook business page, keep those keywords in mind. Search engines go through social media pages as well. And if you are concerned about your search engine rankings a Facebook page most definitely helps.
Keeping Up with the Competition
Your company doesn't exist in a vacuum. Your competition is out there trying to one-up you at every turn. Odds are, many of the competitors you face already have a Facebook page, among other social media accounts. Especially if the competition has a robust social media strategy in place, this could cost you, customers, as their exposure is likely far more pervasive than yours. Social interaction is imperative for sales. People thrive on it and if you don't offer anything of this nature you are going to lose out.
Keep Your Brand in Front of People
Not only does your Facebook business page enable you to stay in front of those core customers, but it also allows you to do so daily. People visit their Facebook newsfeeds every single day. It has become a morning/evening ritual for many. This means that if your business is posting something every day, those followers are bound to see it. Which in turn translates to them thinking about your brand—even if only for a minute or two. There is psychology involved here. The more you pop up in someone's mind, the more apt they are to consider you next time they do want to make a purchase relevant to your company.
Keep in mind, there are nearly 3 billion Facebook users worldwide—with statistics like this how can you afford not to have a Facebook page for your business. And the flexibility that you do have with your Facebook account is also something that should prompt any business to set one up. You can post anything you want related to your brand and/or niche. It truly does allow you to think outside the box and get a bit more creative with your marketing efforts.
First Union Lending works with small business owners, getting them the cash they need when they need it. Call today!