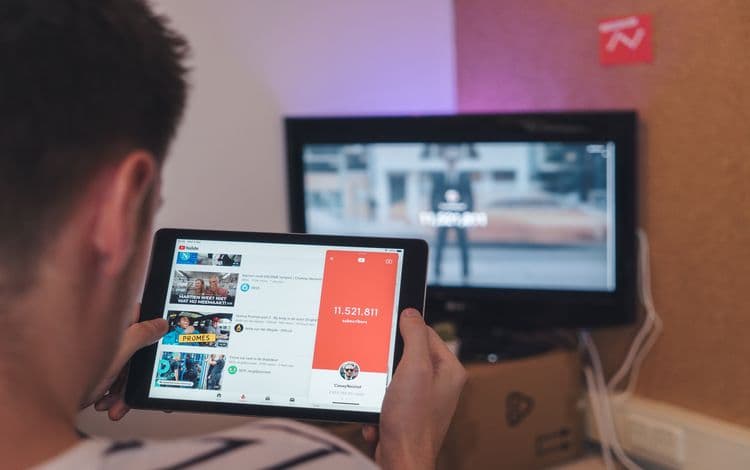 Creating a YouTube Channel for Your Small Business
Does your company currently have a YouTube channel? If not, this might be a great time to consider integrating one into your overall marketing plan. Why you might ask? A YouTube channel for one, helps you build some buzz around your brand. That is to say, YouTube is the second biggest search engine in the world (behind Google/), if you want to get found, it stands to reason that having a presence on the video platform giant just makes sense. Not to mention, uploading video content to YouTube allows you to add another dimension to your advertising. People love visuals. They'd prefer to see versus reading almost any time. What could you create as far as engaging and entertaining videos that still bring something of value to the user while getting your company's message across—this is the key to an effective YouTube channel.
So why else should you consider creating a YouTube channel for your brand…Keep reading to find out?
1. It's Inexpensive…a.k.a. Free!
Perhaps the biggest reason why you should be taking advantage of YouTube right now…it's free. Think about the money you currently spend on marketing, and while some may be necessary, is there a way you could potentially back off of some of that marketing and instead put your time and energy into YouTube?
Even the smallest startup can thus leverage the power of a YouTube channel and consequently target those that represent their core audience.
2. It Works As Far As SEO
SEO is not confined to Google alone. YouTube offers certain features and opportunities for you to input relevant keywords and tags that could help your videos get found more easily. And again, as it is the second largest search engine, not being on YouTube could be costing you users who might turn into customers. In the video description section, you have the chance to utilize keywords connected to your content. Additionally, with tagging and titling the videos, there is even more opportunity for keyword integration. It is all about being smart in the words you choose.
3. The Audience is Massive
A couple of fairly impressive stats: over 300 hours of YouTube video is watched globally during any given minute. Over 75% of US adults do watch YouTube—this is far more than are on Facebook. You are missing out if you do not have a YouTube channel for your business. It's about getting your brand in front of people, right? What better way to do that than with professional-looking videos that connect to viewers on a more personal level?
4. You Can Showcase Testimonials
As we live in a review driven world, people always want to hear about first-hand experiences with a product or service before buying. Sure, having people read testimonials is fine, but even better, being able to have a client address their experience with a short video clip. There is greater authenticity with this approach to testimonials and it is likely to get you more customers.
5. It Can Be Fun
Who says that company-related videos have to be boring or flat. Have some fun with it. Make it different, even a bit quirky perhaps. People love to watch the unexpected unfold. So give them something they are not expecting. Plus, the process of video creation can also be a fun team-building exercise within your company.
6. You Can Better Define Your Brand
Branding is about being consistent. A series of videos linked to what you do and who you are as a business can certainly go a long way toward establishing a brand identity. In terms of even the YouTube thumbnail image, by creating a uniform lookcolor scheme, for example, you are offering audiences a clearly defined brand appearance. And then of course the video content itself can speak directly to your brand messaging.
7. It's Not Only Free, It's Easy
Some may be intimidated by the phrase "create a YouTube channel." It's not that difficult to do actually. As they say, the devil's in the details. The setting up part is a walk in the park. It's what you do with it from there. So in terms of the profile image, banner, video quality, video tags, and descriptions—you need to pay attention to these elements to ensure that your channel is optimized and professional looking. It is after all a reflection of your company.
8. You Can Reach Younger Audiences
Younger generations tend to watch more videos than their older counterparts—again, it is all about the fact that attention spans are getting shorter and video is catering to that. Younger people—those of the Millennial and Gen Z populations—want to "see" what they are buying. While reading about it is fine, more convincing is a video that truly spotlights the quality of your serviceproduct and consequently speaks to how it can benefit their life.
9. It Emphasizes the Personality of a Company
Every company of course has its distinct personality. And while your messaging, website, blog, what have you, do help bring that personality out, videos can do it much more effectively. Especially if you for instance spotlight members of your team, if you speak on the video, show behind the scenes footage and give audiences a glimpse into your day to day…this all helps establish the personality of your company and thereby creates a more intense connection with potential consumers.
First Union Lending has been working hand in hand with small businesses across the nation for years now. We want to see our clients thrive and ultimately grow. From short term loans and lines of credit to business credit cards and SBA backed loans, we have a funding solution for you. Even if your credit is less than stellar, we can still likely get you qualified. Some clients even receive their money in as little as two days—we do work that quickly. Call today and let's get started together!