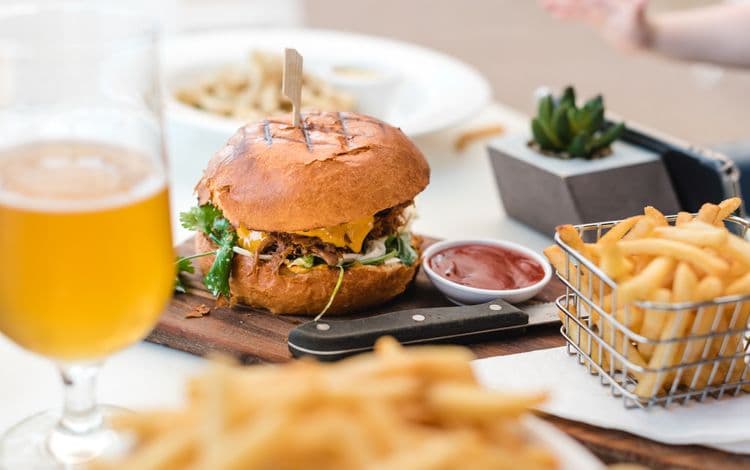 You Can Now Dine at Restaurants…But Should You?
Many Americans just want to get "back to normal." That said, one of the most normal activities is eating out at a restaurant. And in most regions of the country now, restaurants are open again for dining in service—generally with a limited capacity restriction. The question however for some, is should we be eating out at restaurants at this particular juncture.
For servers, for example, many are fearful of returning to work. Some are opting to stay home and abandon their job because of this anxiety. Restaurant owners though really don't have a choice. They have to open; they have to serve customers if they want to stay alive.
The question of dine-in service has ruffled some feathers within the restaurant industry as a whole as well as those who work in it. Servers are masked; they take all necessary precautions and here they are now being asked to serve an indoor table full of diners without masks. What many are saying is that the precautions put in place tend to protect the served. Not those who work in the establishment.
While yes, masks can help prevent transmission, with only servers masked and now confined to indoor spaces, restaurant workers can't help but be somewhat fearful.
Since restaurants did begin reopening within the past month for indoor seating, across the country such places have become hotspots. The same air is recirculated over and over again. And even with tables spaced six feet apart, servers are still the ones walking in-between spaces, confined to the restaurant for the bulk of their shift, and thus are in more danger than patrons, many argue.
A single bar and grill in Michigan in June was the epicenter for 174 cases. This is why we are seeing some governors roll back reopenings. Certain places in New Jersey and California for example, are once again restricting indoor dining.
The question of whether or not people should refrain from eating at restaurants is a very tough one. Yes, there is potential for spread, there is a danger to servers, but by the same token people need to live and people also need jobs. The restaurant industry is a huge employer in the US.
Supporting local restaurants is certainly important as they want to survive this and make it through. But should there still be limits? Should more be done right now to protect restaurant workers? Should the country as a whole go back to outdoor dining at least for a while longer? Again, the answers here are extremely difficult, as we are walking that line between company and employee survival and protecting workers' health and well being.
First Union Lending has been working with numerous restaurants across the country, trying to help them stay afloat during this crisis. Our short term loan programs and lines of credit, for example, have been giving business the additional capital they need to keep operations going. If you need cash, we would certainly love to discuss your options. Call today!