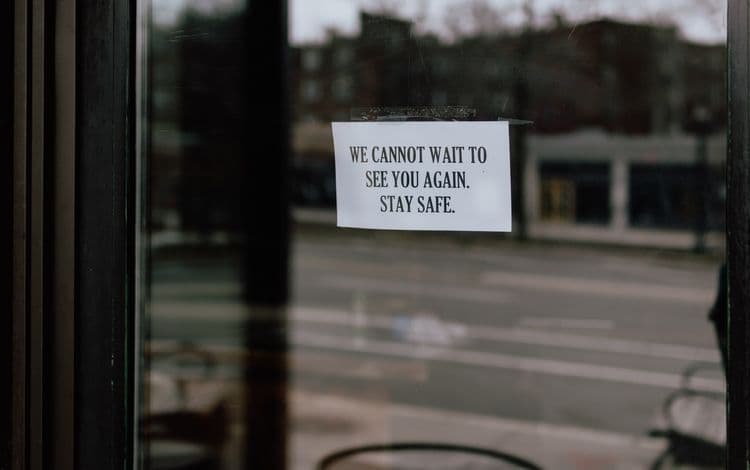 Will Small Businesses Still Be The Backbone of the Economy?
While Congress has already approved 700 billion in aid to small businesses during the crisis, there is much more that still needs to be done. Many experts are predicting that as many as 100k small businesses could ultimately shut down permanently. And according to a recent study, it seems as if at least 2 percent of small companies are now gone as a result of COVID-19. The restaurant industry appears to be leading the way in terms of closures both temporary and permanent.
With no income coming in for extended periods of time, it is near impossible for many businesses to survive, never mind pay their workers. And what we are seeing, as a result, is a definitive shift toward larger, big businesses that are able to sustain during this challenging period. They either have large reserves on hand or more access to substantial loans. In fact, some of the Federal Reserves' actions have made it extremely cheap for big companies to borrow funds. Those smaller companies who do not have such access to the kind of cash required to stay afloat will likely have to declare bankruptcy or close up shop altogether.
If we look back to the 90s, we see that small businesses employed more than half of US workers. That dynamic was beginning to shift somewhat prior to the pandemic, with right around 47% employed by small companies. The pandemic, however, is putting this shift into hyperdrive. During the month of April, the small companies hit hard were laying off employees in greater numbers than their large counterparts.
The other factor to consider is the ripple effect that small businesses closing will have. Main Street shops typically help one another. If one closes, this could create a cycle in which others follow suit. And in terms of communities across the nation, with their small companies closing left and right, they most definitely stand to lose. Small businesses represent the identity of many such communities. Not to mention, what closures will do for smaller town economies.
Many are petitioning Congress to devise some sort of bridge program that could potentially help businesses such as salons, restaurants, and other such sectors that will be operating under limited capacity restrictions. Negotiations however between Congress and the White House on this have been strained.
The other issue being debated is how PPP money should be used. Many are having to expend ¾ of the funds on the payroll in order for the loan to become forgivable. It is intended to save jobs and yet the problem is that there are other higher expenses that business owners need to cover, such as rent for example. The PPP as we have seen does have some issues that really need to be addressed moving forward.
At First Union Lending we are doing everything we can to help smaller companies make it through this. PPP funds are still available, and we can help you access the money you need to keep going. Call today!