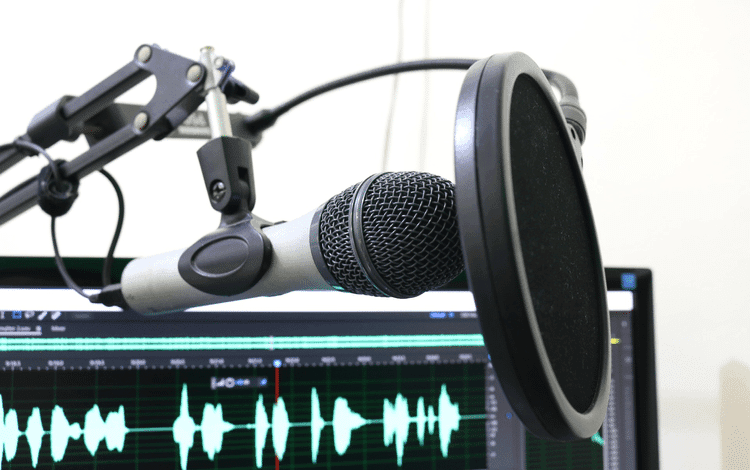 Why You Need to Start a Podcast to Boost Your Business Today?
Podcasts have been steadily increasing in popularity since they were invented in 2005. In fact, half of all Americans have listened to a podcast, and there are 73 million active podcast listeners. With no signs that podcasts are going away, it's time to take advantage of this form of media.
Here are some brilliant reasons why you need to start a podcast to boost your business today.
Listeners Become Customers
A podcast related to your business that provides information and value to listeners can attract new customers. People who have never seen your website or read your blog may find your podcast. With millions of people listening to an average of 7 shows per week, that could become a huge customer base.
When people can assign a voice to a brand, they become more invested in that brand. Your listeners can also learn more about your brand and your company's values (and value/). The next time they go to purchase what you sell, they'll be more likely to choose you over a competitor.
You Can Generate More Traffic for Your Website
If people enjoy your podcast, they will likely visit your website to learn more about you and your business. In the constant SEO battles, the more methods you have for attracting traffic to your site, the better. Make sure you mention your website at the beginning or end of every podcast.
However, it's important to use the podcast to provide something of value to your listeners. You should be giving them objective information rather than trying to sell yourself or your services. It's a fine line to walk, but people don't want to listen to an hour-long advertisement.
Higher Conversion Rates
People who go to your website after listening to your podcast are already more committed to you than others. They're far more likely to buy your product or sign up for emails than people who stumble upon your website. What could be better than engaging people before they even get to your website?
Great Growth Potential
In today's busy world, podcasts are becoming increasingly popular because they aren't a visual medium. People commonly listen to podcasts while commuting, exercising, and other times when watching videos or reading aren't practical. As the world gets busier, podcasts will probably become more popular every year.
If you can establish a podcast now, before your competitors, you can build a strong audience with less competition. Since the podcast industry is booming, getting in now can lead to fantastic growth as the industry expands.
Get ahead of the trend by starting a podcast now rather than waiting. If podcasts aren't considered mainstream yet, they will be soon, and you should be established in the medium first.
Improved Public Speaking Skills
Do you find it difficult to speak in front of a crowd? Speaking to an audience by recording your voice can improve your comfort level in front of a live audience. You will learn to let your speech flow more smoothly with fewer pauses, and you'll become more comfortable.
It's important to speak naturally when doing a podcast. Avoid reading from a script because your voice will sound unnatural. Learning to speak on the fly will help you speak more naturally in front of people.
Gain Authority
Authority is everything. If you can show that you know what you're talking about, your business gains authority. People can learn that you are an expert in your niche, and your products can be trusted.
The more you can answer people's questions or give them useful information, the more they'll value you and your brand. People will learn they can trust you and your product. There's no better way to share your knowledge about your niche than with a podcast.
It's a Low-Cost Way to Attract Customers
Starting a podcast doesn't need to cost much. In fact, you can record a podcast on your phone and edit it with free software. Few other advertising opportunities are as cheap as starting a podcast.
Eventually, you will need to invest in a quality microphone. Sound is king in the world of podcasts. The basic microphone on your phone or computer won't have very good sound quality. Poor sound quality may discourage people from continuing to listen to your podcast.
You may also want to buy a pop filter – that screen you see in front of mics in recording studios. It reduces the sounds people make when they talk. Nobody wants to hear smacking or clicking through earbuds.
Your podcast should start and end with a music transition. However, every copyright-free song has been used to death. Consider buying royalty-free music for a one-time fee instead to stand apart from your competition.
Another area where you may want to spend money is on cover art. The cover art must be exactly 1400 by 1400 pixels and needs to look good tiny on a phone screen. You can do this yourself using free software, but a graphic artist may help your podcast stand out.
Want to Invest in Quality Podcast Equipment?
You can start a podcast relatively cheaply. However, it can be worth the investment to buy a quality microphone, editing software, and copyright-free music.
If you are searching for a business loan to start a podcast and boost your business, First Union Lending is here to help. We offer 9 types of business loans, so you're sure to find the right one to start your podcast.
It's simple to get a business loan with First Union. All you have to do is call 863-825-5626 or click here. Our lending specialists will help you find the best business loan for your needs.
Applying for a business loan is worry-free. It won't impact your credit, and you could get your loan as soon as the same day.
Click here or call 863-825-5626 to get the money you need to start a quality podcast for your business today.