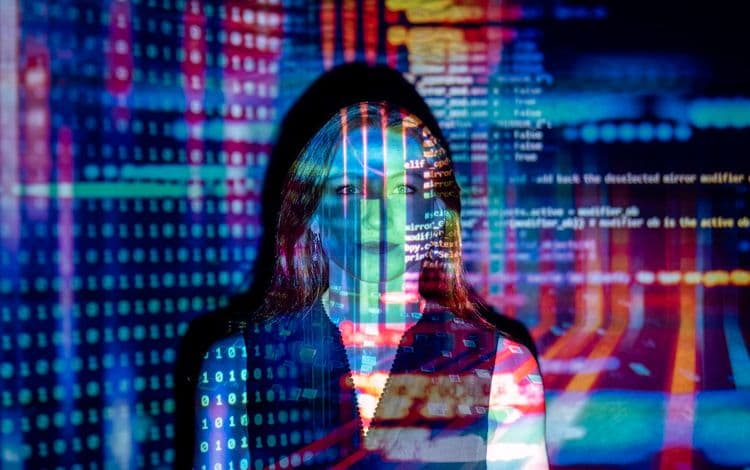 Which Home Health and Hospice Software is the Best?
Is your home health and hospice (HHH/) agency searching for software to manage patient clinicals and financials? Are you looking for a HHH software that connects all of a patient's healthcare providers and caregivers?
Whether you are an independent caregiver in the home or a staff user in the back office, you want to find a software that makes home care and home health simple for every user. When searching for a HHH software, you want to find a comprehensive solution that is full HIPAA compliant, intuitive, and scalable to your agency. Look for a company that creates software that is continuously being developed and built on to ensure compliance and documentation opportunities for the future; a software company that partners with their clients to develop solutions that meet your agency's and the industry's needs.
Your HHH agency most likely hires directly or contracts with other agencies that provide other levels of HHH care. Typically, you will find that you want to connect all of the patient's data from the following disciplines:
Home Care Team
Patient
Family
The provider (Physician, Physician Assistant (PA/)/), or Nurse Practitioner (NP/)
Nursing
Homemaker/Home Health Aid
Therapist: Speech-Language, Physical, Occupational, Respiratory
Social Work
When thinking about the types of users that will touch the software you invest in, make sure the software can:
Grow your HHH business and improve outcomes
You want to find a platform that offers enterprise solutions for all of your agency's needs. HHH software that offers functionality, from referrals and intake management to scheduling and compliance adds a great ROI to your HHH software investment. Find software specifically designed for Medicaid Management Care, Commercial LTC, Consumer Directed, and Private Pay services. Keeping your agency and payers connected to increase successful communication, claims creation, collecting confirmed visits, and providing workflow efficiency tools helps your agency optimize your operations and grow your business.
Enable faster scheduling and billing
Find a HHH software that allows you to track lead sources, no matter their source. Search for strong scheduling capabilities to help your agency create and manage patient schedules based on authorizations and patient-specific needs. Find software that makes billing less of a headache, that processes faster and more accurately, so you can pay your caregivers on-time.
Reduce readmissions by tracking patient trends
Find software that drives towards improving patient outcomes while also growing your bottom line. Reporting and analytics can provide actionable insights based on your agency's own operational and financial data, and you want to find HHH software that can provide that data to you seamlessly. Find HHH software that prompts caregivers with patient-specific questions during visits, so you have all the data you need to track patient trends, reducing readmissions and providing the highest quality of care.
While looking for software to support your HHH agency, research the availability of the following features that would be needed:
Billing and Payroll
While searching for a HHH software for your agency, look for a software that focuses on expediting the claims process for managed care and Medicare patients, helping you shorten and improve your HHH billing revenue cycle. Find the workflow that helps you immediately batch and submit claims as visits, orders, and EOE worksheets are completed.
Intake and Scheduling
You want to find HHH software that optimizes intake, calendar management, and eligibility checks. The software should help your agency receive referrals, manage authorizations and eligibility, see all visits by discipline in one calendar, and schedule entire episodes of care in one location.
Patient Care, Electronic Visit Verification, and Compliance
When it comes to patient care, you want your HHH software to provide intuitive charting solutions, so your team can collaborate all under HIPAA compliance. The collaboration includes schedules, tasks, documentation of clinicians, and electronic visit verification (EVV/) for real-time oversight. An easy to use HHH software empowers your caregivers to optimize their care delivery.
Quality Assurance
A great HHH software will accelerate quality assurance (QA/) for every department and employee in your company while helping to improve quality. Try to find an HHH software that allows you to tailor QA to your agency and staff, identify OASIS issues in real-time, route documentation automatically, and helps you stay survey-ready and compliant.
Reporting and Analytics
Reporting and analytics come in different varieties in the HHH world. When it comes to financial reporting, you want to find a software that helps you optimize performance through their reporting capabilities. Look for features such as automated accrual accounting, daily reports, and dashboards. Effective financial reporting can help accelerate the revenue cycle and empower your agency with transparency into the performance across all locations of your business.
Customer Service and Software Company Transparency
At the end of the day, if you cannot figure out how to use the software, you want to know that the company you purchased the software from is there for you. When researching HHH software options, look at the available resources to support the workflows and changes made to the product. Are there release notes available for functionality enhancements? Is there online help that is comprehensive and intuitive? Is there someone you can call if you're having an issue? Make sure everything is available to support your use of the software, so you don't find yourself in a pickle, where a patient's quality of care is put at risk.
Finally, find a company that has good reviews and customer testimonials. Find a company that is transparent about the decisions they make, which helps you feel you can trust. Investing in a HHH software is more than an investment, it's a long-term partnership and a culture change within your agency - pick wisely.
Need Funding for a HHH Software?
If you find yourself needing to cover upfront costs for your agency's HHH software investment, you may need financing. First Union Lending is here to help.
We have nine different business loan types to choose from. This means that we're uniquely qualified to help you find the perfect loan to open your small business.
Applying for a business loan doesn't affect your credit. Better yet, your business loan may be approved as soon as the same day.
To discuss our business loans with one of our lending experts, click here or call 863-825-5626. We'll talk about our various business loans and help you find the right HHH software.
Get started with the process now by learning more about our business loan types here.