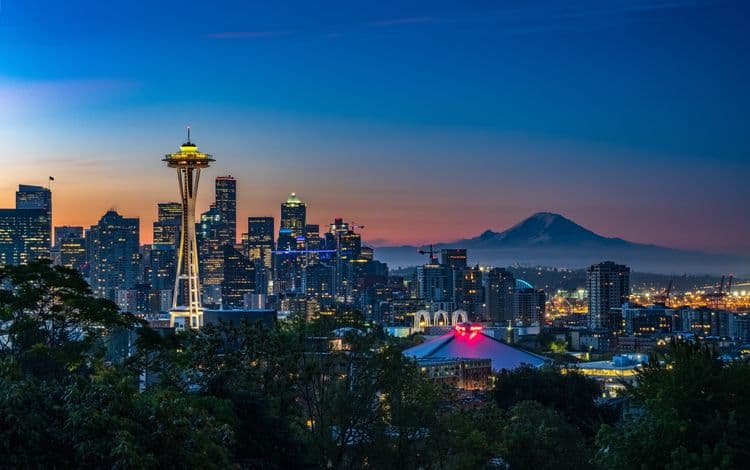 Washington Small Business Loans—We Can Help!
Did you know that the state of Washington is home to more than a quarter of a million companies—and continues to grow? Washington has also begun implementing a brand new 16 billion dollar transportation system, which greatly facilitates all levels of living and working within the state. And to top it off, Washington has the largest number of STEM workers in the country—certainly a boon to the economy. It hosts the headquarters of the likes of Boeing, Costco, and Amazon.
From Seattle to Spokane, businesses in Washington certainly have a bright and prosperous future. At First Union, we are thrilled to have been able to work with numerous Washington based small businesses. It's not just about the giants out on in the Pacific Northwest, it's also the startups and smaller firms that bring energy and diversity to the region.
If You're a Washington Small Business, You're in Luck
The banks are getting stricter in terms of criteria for loan applications. More collateral, higher FICO scores, more revenue, longer term in business. For many Washington small businesses, this makes it all but impossible to secure funding for projects, expansion or simply to get through the slower months. An alternative lender may be just what you need.
We supply small Washington businesses with short term loans, lines of credit, equipment financing even merchant cash advances. Our process is not only easy, but it's fair; meaning, we consider every factor not just credit score or availability of collateral. We're in business to help businesses, it really is that simple. And with loan products ranging from 5k to 1 million, we probably have a financing option to suit whatever it is your company is looking to do within the great state of Washington.
Working with Companies Throughout Washington
We've been able to help firms in most Washington cities thus far, to include:
Spokane
Seattle
Tacoma
Olympia
Redmond
Covington
Aberdeen
And many more…call today!