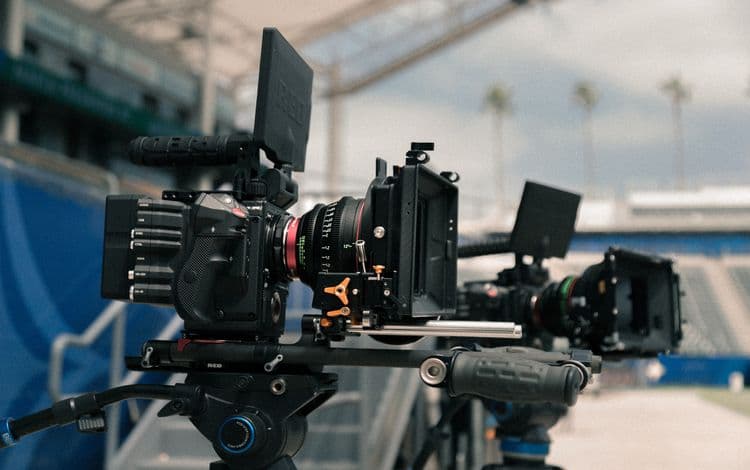 TV Advertising: Is It Worth It For Your Small Business?
Given that the world is digitally driven, some may question the worthwhileness of TV spots for their small business. So the question remains, is television advertising still worth it—especially given the rather significant price tag often attached to such ads. When turning to this type of advertising, you have a choice between investing in local ads or doing a national spot. The latter is going to be a lot more expensive. And while the budget may be a bit of a shocker, you'd be surprised in certain circumstances at how effective TV ads can be.
In this article, we look at the various details associated with television advertising and then consider whether or not it may be a good move for small businesses looking to get their names out there.
TV Advertising Pricing
As far as the pricing side of television advertising goes, two factors constitute the price you will pay: The cost of production and the airtime.
Production costs may be more under your control, but you want to ensure that the spot you end up with is top quality; in other words, the last thing you want is for it to seem homemade or sub-par in any way. Remember, this is attached to your company for its life span—thus it reflects upon your quality and integrity.
Airtime will be determined by the market. Depending on where you're based, how many are projected to see your commercial, and when your commercial airs, these are all elements that go into airtime costs. Yes, it may be cheaper to show your ad for instance very late at night, but you have to think about what type of impact it will have then, and how many will consequently see it.
As the advent of streaming services and a more digital style television takes over, you'd think that television networks would be lowering ad prices to draw in more business. This is not necessarily the case. Three primary factors will affect your TV ad pricing.
1. Production Costs
This can vary widely. From a thousand to a hundred thousand, the production cost will be dependent on how you go about making your TV ad. Hiring a professional company to handle it for you will certainly result in a terrific end product, but at what cost?
Then again, do you know enough about how to create a TV ad to go it on your own? Have you considered things such as the script, video, voiceover, actors, lighting, editing…and these just scratch the surface.
You could also go the freelancer route. You act as a project manager and essentially hire out each of the components to a skilled freelance artist in that area. This will help keep the costs down and still get you the professional expertise you need.
2. Local Television Airtime Costs
Airtime again is the second critical factor that plays into the overall cost of the ad. Advertising airtime prices are based upon cost per thousand viewings, location and timeslot.
The best way to gauge what you're likely to be spending is to speak directly with a local television rep regarding all of the above factors. They can give you a pretty good idea of what you'll pay if for instance you're located in Pittsburg, approximately 90k people will see the ad and you will predominately run it in the mid-morning weekdays.
3. National Television Airtime Costs
For many small businesses local ads will work just fine; however, if you're an eCommerce company for instance, then doing a local spot could be prohibitive. This is when you might consider going national, depending of course on your resources. National can get very expensive, very quickly so you want to weigh the pros and cons carefully before committing.
How To Cut Down TV Ad Costs
There are things you can do to budget wisely to help keep your ad more manageable. Below are a few suggestions for reducing the expense of creating and running a TV ad.
Buy in bulk: As with most things, the more spots you buy, the more you bundle weeks, etc. the better the deal you will receive from the TV station.
Be more flexible: You may be shooting for that primetime spot, but that doesn't mean you can afford it. Be flexible and consider different times and days.
Buy individual elements: As mentioned before, you can use freelancers to help keep the cost down. Also, you can check into stock music or images to help shave some more money off the production cost.
Some Smart Alternatives to TV Commercials
If you conclude that a TV ad is simply not in the budget, there are other means of getting your commercial out there and seen by many.
Streaming Service Commercials
There are streaming services that run ads. Think of Hulu for example. They offer customers packages at different price levels and yes, the base one does contain ads. Now certainly customers don't always appreciate these ads interrupting their shows, but given that they are paying less, they do expect it.
Platforms such as Hulu and Sling, as they are among the most popular in this group, do tend to cost more to advertise on. So you might want to check out some smaller up and comers like Crackle, Fubo, and IMDb.
YouTube
YouTUbe offers six-second bumper ads before and after videos. This may be a good avenue for your company. Once you get your foot in the door in a manner of speaking, then you might try working up to some longer YouTube spots.
These are just a couple of avenues worth exploring in terms of getting your TV ad out there. Remember, a big part of the cost is making the commercial in the first place, so spend some time thinking about the most effective and yet still professional way to go about doing this. In the end, you want a stellar commercial that is going to capture the audience's attention.
At First Union, we have helped many businesses with their advertising costs. If you are in need of funding to execute your advertising plan, we are here. Call today to speak to one of our agents.