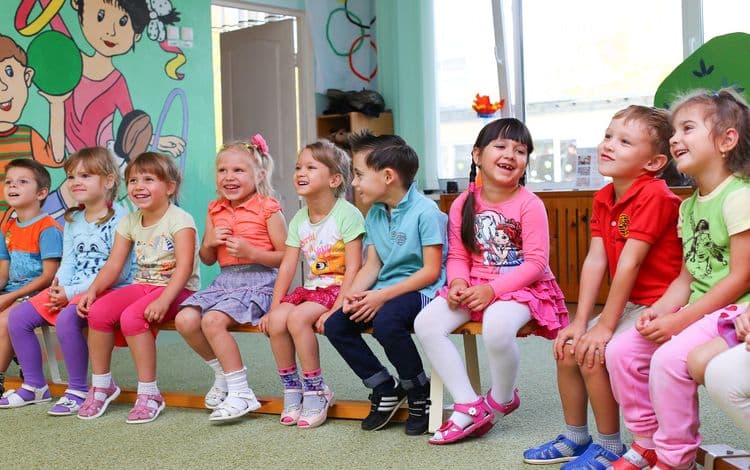 Today's Kindergarten Class Can Predict The Future
If you want to understand the demographics of the future, one way to do it would be to look at the incoming kindergarten class. The Pew Research Center did just that and found out some interesting things about what the country's future is going to look like.
Since the year 2000, the number of states in which 1 out of 5 students were Latino has doubled. The largest minority group in the nation with just over 60 million, Hispanics accounted for 20% of all kindergartners attending public school. There has however been some slow down seen in the number of Latino children in the past seven years—this could be due to the decrease in immigration from Mexico, some experts suggest. The states in which the number of Hispanic kindergarten children numbered one out of every five included, Massachusetts, Nebraska, and Washington, among others.
Steadily, since 2014, the number of children from racial minority groups has surpassed the number of white children entering kindergarten. And in 2019, racial and ethnic minority groups will comprise nearly 53% of all incoming students. Compare that with 1995 in which that number was only at 35%.
We can also look to the newborns in recent years to paint a picture of the future of the United States. In 2018 for instance, 1 in 4 newborns was Hispanic. Projections suggest that by 2060, Hispanics will make up approximately 27% of the country's overall population.
In coming years, we will see the number of racial and ethnic minorities increase, totaling more than half of the population. Currently, minorities constitute about forty percent of the population. There are five states now in which racial minorities do represent more than half of the population, those are Hawaii, California, New Mexico, Texas, and Nevada. Washington D.C. is also on this list.
The future looks bright when it comes to diverse business owners. If your business is in need of capital, First Union Lending is here. We offer products from equipment financing to short term loans. We would love to discuss options!