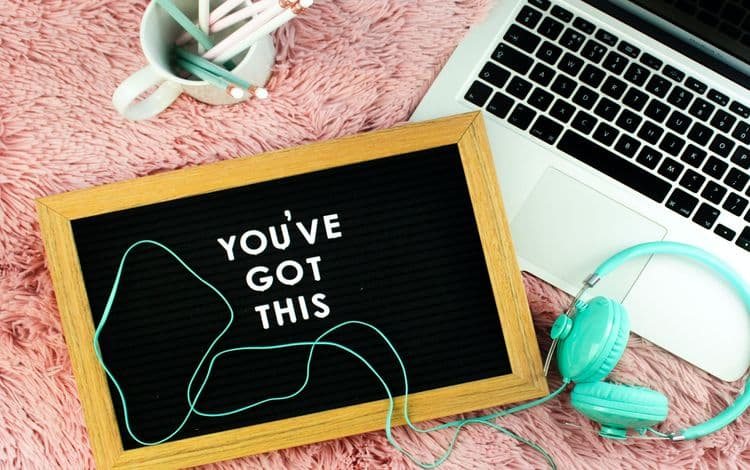 Tips On Becoming a Self-Starter
As business owners, many of us start a typical workday the same way. We wake up, eat a healthy breakfast, and head to the office to strike out those to-do items. In times like these, some folks find themselves having to dig deep to keep the momentum going. However, not all of us are negatively affected by the change. Many self-starters embrace challenges. But it's more than a personality trait. It takes effort. In time, everyone is capable of training themselves to become a self-starter.
Self-starters love taking the initiative and see things through to completion. They like to stay busy and keep a lookout for new opportunities. Most self-starters also remain steadfast in challenging times. Earning your self-starter badge requires more than merely focusing on a do it yourself attitude. It requires a certain mindset.
Mitigating discomfort
With any task or job, there will be times where you have to do things you don't want to do. Often, I have found that the best way to complete these tasks is to start. This may sound like a no-brainer. However, the hardest part of completing undesirable (but necessary/) tasks is getting started. Give it a shot! Over time, you'll find yourself stroking more items off the list.
Overcoming fear
Risk is something all business owners have to deal with at some point in their careers. Many of us procrastinate out of fear of failure. However, the road to success is paved with failure. Learning to navigate one's career and personal life is an iterative process. Those of us who fail are the ones who never tried at all. Don't fear failure; embrace it. Much like training a muscle, you have to reach failure to increase performance.
Change your brain
Let's face it; giving up is easy. We start a project, hit a proverbial wall, and find ourselves dead in our tracks. The next time you find yourself at, what feels like a dead-end, envision it as a hurdle. Take a step back, adjust, and take that leap. Better yet, focus not on the obstacles, but envision the finish line. Give yourself the motivation you need to explore new opportunities and find yourself in a better situation.
I've managed many projects where I hit a point of resistance. One of my biggest revelations was that these points of resistance are more like thresholds. By taking a moment to readjust, or step back to find a solution, moving to the next step is a breeze!
Taking action
To become a self-starter, you must be comfortable with performing tasks on your own. That's not to say you can't work with or collaborate with others. Instead, you need to learn to take the initiative. Don't rely on someone else to motivate you.
Becoming a self-starter takes time and effort. Remember to focus on your goals. Remain focused on what you aim to achieve. Find creative and effective ways to both motivate yourself and work through inevitable problems.
At First Union Lending, we're here to help small businesses navigate these trying times. If you need business funding, call us at 863-825-5626. Our specialists are ready to help you achieve your goals.