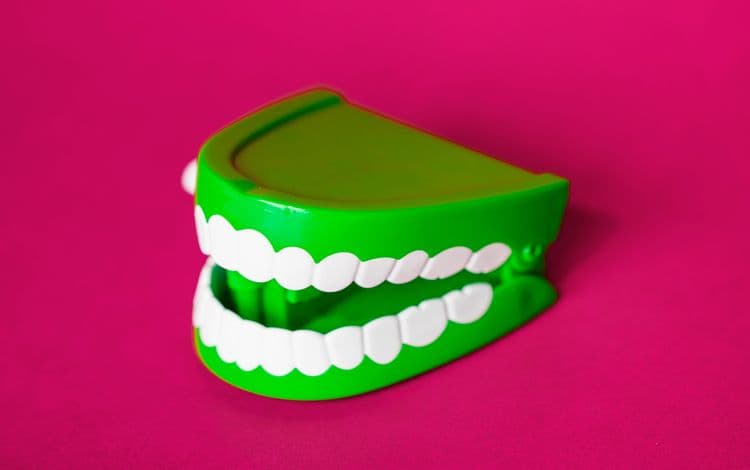 The Top 8 Dental Marketing Ideas
Bringing in new clients to your dental practice can be a constant struggle. On average, a dental clinic needs to bring in at least 20 new clients per month.
Don't waste time and money on marketing efforts that aren't effective. That's why we've come up with these 8 dental marketing ideas. These are some of the best marketing methods for bringing in new clients to your dental practice.
#1 – Optimize Your Google My Business Page
More and more, people are pulling up Google Maps to look for a dental practice near them. That's where your Google My Business (GMB/) page comes into play. You want to make sure all your information is correct and current.
To take advantage of people looking for dentists on Google Maps, click here to claim and optimize your GMB page. This small step can have an immediate and significant impact on the number of new patients your dental practice gets.
#2 – Update Your Website and Start a Blog with SEO in Mind
Nearly half of all people say the most important factor in whether they utilize a business is the website's design. Your website needs to load quickly (within 3 seconds/) as well as:
Be secure
Be mobile-friendly
Be SEO optimized
Offer online appointment scheduling
Offer online prescription renewal (if appropriate/)
Have online bill pay
Have profiles for each dentist
Allow patients to message their dentist
Have useful content, including videos
Speaking of useful content, a blog is a great way to optimize your SEO and bring people to your website. People are always searching for answers to their questions. If you can answer those questions, you can attract potential new patients to your website.
#3 – Engage in Social Media
Social media lets you engage with current and future patients in real-time. You should reply to questions, comments, and messages as quickly as possible. Additionally, you should create shareable content.
Shareable content includes infographics, videos, links to blogs, and more. The more useful the content, the more likely people are to share it. More shares equal a broader reach and an increased likelihood of reaching potential new clients.
#4 – Make and Share Videos
What type of content are 50 times more likely to rank in a Google search than a blog post? Videos. What type of videos should you make for your dental practice? Here are a few ideas:
Dentist and hygienist profile videos
"Welcome to our Practice" video
Educational content answering common questions
Overviews of treatments and procedures
Patient reviews and testimonials
For best results, post videos on YouTube and your website and share them on your social media platforms.
#5 – Ensure You're Listed on Dental Directories
While many people search for dentists on Google, you should also ensure plenty of dental directories have your listing. Here are some of the most common directories you should be listed on:
#6 – Ask for Reviews
72% of people use online reviews as the first step to find a new doctor. It is crucial to encourage your patients to leave reviews on Yelp, Google, Facebook, and other websites.
Often, review ratings are skewed since more people with bad experiences take the time to leave reviews. The more patients you have post reviews, the less likely they are to be skewed in a negative direction. Consider offering your clients a discount on their next procedure if they leave a review.
#7 – Use Email Marketing
You must avoid sending so many emails that you end up in the spam folder. However, email marketing is a successful way to market to new and existing patients. What are some types of emails you can send?
Appointment or service reminders
Dental news or expert commentary
Dental product reviews
Announcements
Useful dental care tips
Requests for referrals
#8 – Invest in Pay-Per-Click Advertising
Good SEO strategies can get your website to the top of organic Google searches. However, the only way to truly get to the top of a Google search is with pay-per-click (PPC) advertising.
Do you know those websites at the top of a Google search that says "ad"? Those are pay-per-click ads. With PPC advertising, you pay a set rate every time somebody clicks on your link. This is more cost-effective than traditional website advertising.
Choose the Right Loan to Finance Your Marketing Efforts
While some marketing efforts require time rather than money, some marketing ideas do require a bit of an investment. This is especially true if you hire professionals for building a professional website, SEO optimization, or social media marketing.
If you don't have the capital upfront to invest in marketing, let us help. At First Union Lending, we have 9 different loan types. With this variety of options, you can find the right loan to bring in new clients.
To discuss your loan options to optimize your marketing, click here or call 863-825-5626. One of our lending professionals will walk you through your options and help you pick the best loan.