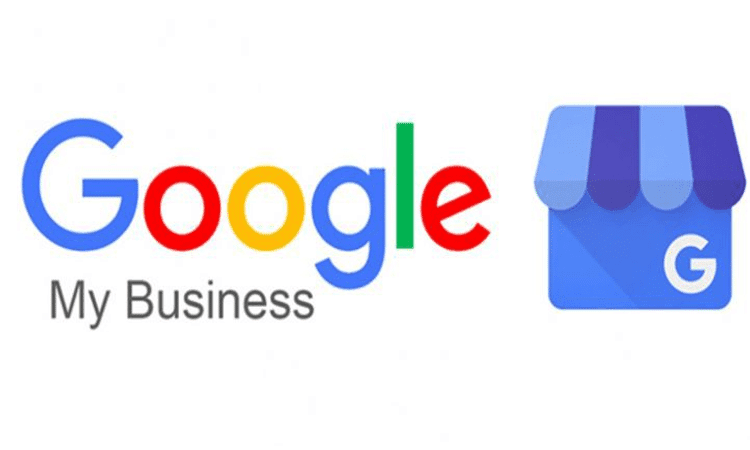 The Best Ways to Use Google My Business (GMB/) for Your Website
Are you thinking about signing up for Google My Business (GMB)? If not, you should be. It has a wide variety of benefits, and it's totally free for you to take advantage of.
Let's talk about why you should use GMB, its benefits, and the best ways to take advantage of it.
What Is Google My Business (GMB)?
Google My Business is an opportunity for you to have your business's information pop up in local searches. About one-third of all Google searches have local intent. And, according to Google: "Businesses that verify their information with Google My Business are twice as likely to be considered reputable by consumers."
Google Maps is an increasingly popular app for searching for local businesses. It just makes sense to make sure they have plenty of your information. Setting up a GMB account also makes it more likely that Google will promote you in search results.
Getting started with GMB is free and simple. Just visit Google My Business to get started. The more information you can provide for your business profile, the better.
Benefits of Using Google My Business
Google My Business has many different benefits. Here are some of the best benefits of using Google My Business.
It's Free
Getting started with GMB only costs you a little bit of time. You likely aren't in a financial position to turn down free marketing. With no cost to sign up, it just makes sense to build a complete business profile.
More Visible in Searches
Everybody knows that ranking is king in the world of Google, the world's most popular search engine. With a complete profile, you're more likely to show up in the local 3-pack that Google displays in local searches. That local 3-pack even shows up before organic search results, with no need to pay for advertising.
Just how important is it to show up in the local 3-pack on a local Google search? Businesses that show up there get a whopping 700% boost in clicks compared to other businesses.
A 700% increase in clicks with a $0 cost? You can't beat that ROI.
Displays Your Location in Relation to the Searcher
These days, people want to pick a business close to where they live, and they use Google Maps for that. Completing your Google My Business profile helps show as much information as possible to people searching for your industry.
You can't assume that people will perform a traditional Google search and go directly to your web page. Increasingly, people go straight to Google Maps to find what they're looking for. Give them all the information they need right there to choose your business without visiting your website.
Helps Your Business Show Up in Google Maps Searches
Google is much more likely to include your company in a Google Maps search if you have a GMB profile. There's no need here to hem and haw over SEO. A simple Google My Business profile can increase how often you show up in Google Maps searches.
Techniques for Taking Advantage of Google My Business
Setting up your Google My Business profile is a good place to start. However, there is so much more you can do with it. Here are a few ways to best take advantage of Google My Business.
Attach Relevant Posts
You may not know that you can link up to 10 posts directly to your GMB profile. Say you're having a sale or have other information potential customers should know. Save them a click by providing that information on GMB, so they don't need to visit your website.
Encourage Your Customers to Leave Reviews
Having a good star rating attached to your GMB profile makes you look better to people searching for similar businesses. Don't sit back and let your happiest and angriest customers control your ratings and reviews. Encourage all your customers to leave reviews for your business on Google.
Responding to reviews also helps boost your ranking on local searches. Thank people for leaving kind reviews and reach out to unhappy customers. Your responses help show potential new customers that you care about providing an excellent experience.
Update Your Business Profile
Everything on your Google My Business profile should be clear, current, and concise. If people want more detail, they can visit your website. However, you should occasionally check to see that your GMB profile is providing people with quick information.
Learn from Insights
The information you learn through the Insights Google provides you about your GMB account is priceless. The included analytics show you who's viewing your page, how they engage with you, and how many people view you. You should use this information to tweak your GMB page or your other marketing efforts.
Stand Out
On top of providing information like your business hours, you should find ways to make your GMB profile stand out. Even if you make it into the local 3-pack, you need to look more appealing than two of your competitors. The more photos, reviews, posts, and other information you can provide, the better.
Get Funding for More Marketing Methods
While Google My Business is a great way to market your company, it shouldn't be your only marketing method. Are you considering a loan to help fund other marketing methods?
First Union Lending can help you fund your marketing efforts. They offer 9 different loan options. The right loan can help you increase your marketing efforts alongside GMB to further help your business.
Don't worry about your credit, either – applying for a loan won't affect it. Also, you could get your money as soon as the same day.
To talk to one of our lending specialists, just call 863-825-5626 or click here. Our lending specialists love to help you find the right loan to fund your marketing efforts.
A great marketing campaign alongside a Google My Business page could seriously improve your profit margin. Contact us today to get started.