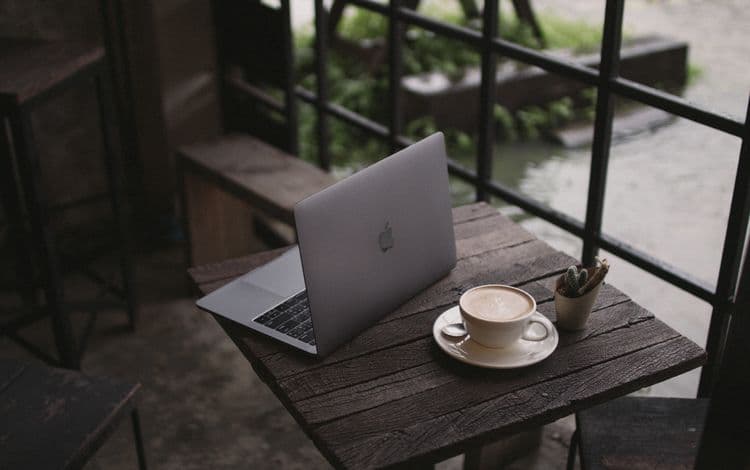 The Best Self-Employed Jobs
Being your boss, setting your hours, and taking on clients as you see fit—to some extent this represents the American dream. The pandemic enabled more and more people to go after this dream given the altered climate and prevailing work-from-home models. That said, the question remains, what can you do? What are the best self-employed jobs out there that will also enable you to earn a living? Quitting a nine-to-five job may seem like the dream, but if you have no real plan moving forward then it could be disastrous. In this article, we take a look at some of the easiest self-employed jobs to get into that will enable you to make some money.
Interior Design/Decorating
This is a super easy one to get started in as there is virtually zero overhead involved. Now, that said, you do generally either have to have some ample experience in the field or equivalent education. There are degrees available in interior design both online and in person. So if you have a desire to help someone transform their space, if you have an undeniable creative flair and can coordinate the various elements in a room, then the interior design may be a great self-employed option for you.
Bookkeeping
More and more businesses, especially smaller businesses with less room in their budgets to hire full-time staff for certain tasks, are outsourcing some key responsibilities. Accounting and bookkeeping are among those being increasingly outsourced to third parties. And as a bookkeeper or accountant, you can do pretty much all of the work online. Again, the overhead here is low—all you need is accounting/bookkeeping software and decent Wi-Fi.
Event Organizer
It may seem as though event planning and organizing might not be in high demand given the events of the past year; however, keep in mind things will return to some version of normal, not to mention, companies and individuals are now having to get even more creative with how they plan and stage events. There are online certificates and degrees that you can enroll in to become an event planner.
Realtor
Real estate professionals were forced to pivot during the pandemic. In the early phases, the market came to an abrupt standstill. Now, however, it's a different story and real estate professionals are in demand. People are scampering to locate and purchase properties. In some areas, we are seeing record highs. That said, regardless of the period, people are always in the market for homes.
Life Coach
Life coaching has grown in popularity as a profession in the past decade quite significantly. Mind you, this is not the same as being a therapist or psychologist—those professions often require upper-level degrees. A life coach is just that, someone who encourages, who coaches and who motivates those who may feel "stuck in a rut" to move forward in their lives. If you have a knack for communicating and helping others, this could be a great self-employed job opportunity.
Catering
People always need to eat! With an increasing number of people opting to host events at their own homes versus going to a restaurant or banquet hall, catering is an on-the-rise profession. Most caterers have a decent sized kitchen from which to work out of, a means of hauling the food/equipment to the site and that is pretty much all you will need to get started. Of course, you do have to be a pretty good cook to make it a successful caterer.
Personal Trainer
If you are avid about physical fitness, then becoming a personal trainer could be an ideal job for you. Personal trainers generally do have experience and certifications, so you want to keep this in mind. Other than that—now with the advent of online personal training—you don't need much else to get started, just an interest in helping people stay healthy and get fit.
Virtual Assistant
A virtual assistant is just as it sounds. In an onlinedigital capacity, you assist individuals, managers, company heads, etc. in a variety of tasks. You might answer emails one day, make important calls the next, and even schedule appointments if asked. Organizational skills are key with this type of self-employed job, as are excellent communication skills. Most VAs will take on multiple clients at a given time to create a full-time gig.
Content Writer
As more businesses are faced with having to have a more pervasive online presence, those businesses are also faced with having to put out a fairly consistent stream of content. Content writers could find themselves generating everything from blog posts to emails to whitepapers to full-fledged ebooks. You need to be a decent writer and beyond that, if you have a computer, you can get started as a content writer.
Tutor
Especially with the education system in a bit of a state of disarray courtesy of COVID, tutoring opportunities have grown rapidly over the past year. Whatever your area of expertise, you can pass your knowledge on to a student who may need some additional help. That said, you need to be an above-average teacher and have qualifications within the subject area you are proposing to teach.
Ecommerce
The great thing about e-commerce is that virtually anyone can get into it and anyone has the potential to grow their business—big time. Whether you are looking to sell products that you get from a wholesaler or you make your items and wish to sell those, there is incredible potential out there. You need to do a bit of research in terms of the best platforms to use and how you will process payments. But overall, e-commerce offers an easy and cost-effective way to get started on the path to self-employment.
First Union Lending is here to help. We offer a variety of fast and flexible loan programs designed with small businesses in mind. If you need additional working capital, we'd love to talk to you. Call today!