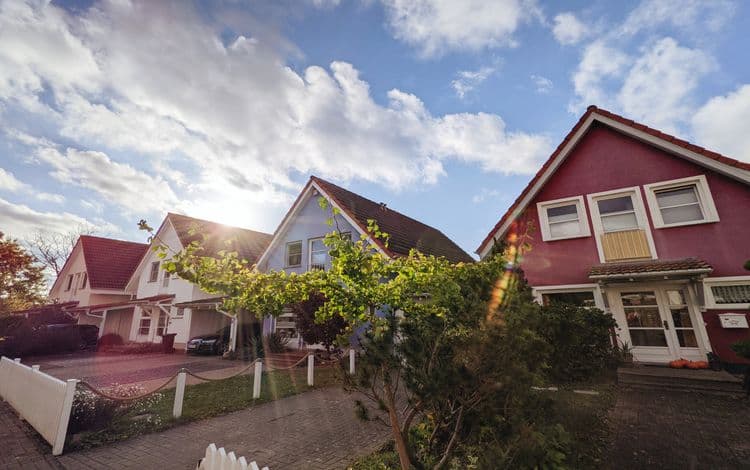 Predictions of The Housing Market
It's been just over a year since the pandemic sent the world into a tailspin. In the initial days of lockdowns and quarantines, the housing market all but came to stand still as showings were off-limits, closings were canceled and REALTORS were having to pivot their business models. The good news is that, unlike some other sectors, the real estate market proved quite resilient. In the second half of 2020, more homes were sold than in the previous 3 years. Some people are citing that the US is going through something of a housing market boom. Will this boom continue throughout 2021? In this article, we take a look at some housing market predictions for 2021 leading into 2022.
Housing demand is high…Inventory, low
During the first quarter of this year, we witnessed even larger numbers in terms of housing demand. In the recent past, demand hasn't been quite this high. On the flip side, inventory remains relatively low during the first portion of 2021. Experts are predicting, however, that as summer comes, more and more listings will pop up thereby helping to balance demand with supply within the housing market—spring and summer traditionally are when we do see the most property listings.
That said, during March 2021, we have seen a drop in single-family home sales. What we are also witnessing during this first quarter is a shift in terms of where the "hottest" housing markets are. Major urban hubs are far from dominating as the second-tier and even third-tier cities emerge as popular options—especially given their affordability combined with an increased shift to remote work. Places such as Springfield, Ohio, and Concord New Hampshire for example are becoming go-to locations for many young professionals.
Because the pandemic has led to a surge in demand for houses, we are also now starting to see mortgage rates trend upward—albeit quite slowly. Many predict that in the coming months, we could see more notable mortgage rate increases as it does not appear that the housing market is cooling off anytime soon. The median house price is up nearly 18% from where it was last year at this time.
Higher home prices, rising mortgage rates, and lack of supply are predicted to help stabilize the housing market during the second half of this year at least in part. Fannie Mae is forecasting a little bit of a slowdown during the latter parts of 2021; that said, total home sales for the year are still predicted to be quite a bit higher than they were in 2020. And even as we do see mortgage rates tick up, these rates are still expected to be well within the reach of the average American homeowner.
[/et_pb_text][et_pb_image src="/wp-content/uploads/202105/the-housing-market-1.jpg" _builder_version="4.9.4" _module_preset="default" align="center" border_radii="on|10px|10px|10px|10px" box_shadow_style="preset3" hover_enabled="0" sticky_enabled="0" alt="the housing market" title_text="the housing market 1"][/et_pb_image][et_pb_text _builder_version="4.9.4" _module_preset="default" hover_enabled="0" sticky_enabled="0"]
Millennials and the Housing Market
Mortgage rates and inventory are not the only factors influencing the current housing market. With millennials now comprising the biggest segment of US homeownersbuyers, the tide is shifting in terms of what we've seen as far as past trends. Previously, millennials were largely a renting population. Given the pandemic (among other factors/), more and more of this particular generation are realizing that homebuying is more cost-effective than long-term renting, and they are responding in kind. This is also a huge part of the reason why home inventory is tight right now.
Keep in mind, millions of millennials are turning thirty this year—a prime age to explore homebuying. There will likely be a significant increase in demand over the next couple of years as the thirty-something millennial population grows. This should also, according to most experts, prompt developers and home builders to start building at record levels shortly. Increased inventory as a result of new construction could again help to balance out supply and demand within the housing market.
The Pandemic and The Housing Market
Of course, the pandemic has hastened a measurable shift within the housing market. Remote work, the desire to spread out, and the need to find more affordable housing options have caused many to venture away from major urban hubs and purchase homes in outlying areas. Many predict that throughout 2021 we could see millions of homebuyers looking for their dream homes in less conventional sections of the country.
People are realizing that what they can get in secondary cities, rural areas and small towns costs a fraction of what they can get in primarily urban environments—and they are consequently seizing the opportunity. Unexpected zip codes around the US have become hugely popular destinations for young families especially trying to make the most of their dollar. The Sun Belt area is one such region emerging as a prime location for purchasing a residential property. While places such as New York, Los Angeles, and Chicago are falling off in popularity.
The other pandemic-related factor influencing the housing market is the rollout of the vaccine. As more and more people get vaccinated, the market is beginning to stabilize. A sense of normalcy is once again influencing people's home purchasing decisions and sellers are becoming far less apprehensive. Increased vaccinations are leading to lower COVID rates in many areas and people are feeling more comfortable about pulling the trigger on a home purchase as the economy picks up steam. It does represent a domino effect where COVID and the housing market are concerned.
What does the future hold for the housing market? The current level of demand can sustain higher prices. We may see even more record highs across the nation when it comes to the average home price. It doesn't seem however that buying will be slowing anytime soon and so sellers can rest assured that it will remain a seller's market for quite some time.
First Union Lending is here to help. If you need additional capital for your business, we have the resources for you. With short-term loans and SBA loans among other products, we get you the cash you need quickly. Call today!