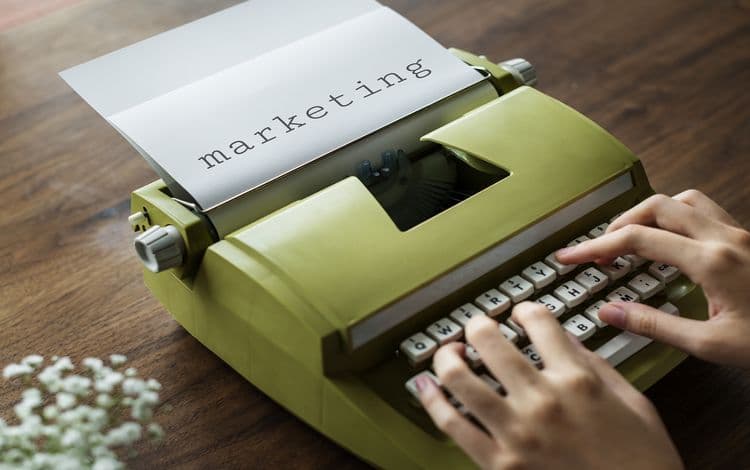 The Best Digital Marketing Tools for Growing Your Small Business
Digital marketing is crucial for any business these days, especially if you have a new small business. There are thousands of marketing tools out there; how do you know the best tools to grow your business?
We've researched many of the top digital marketing tools to save you time. These are some of the best digital marketing tools you should use to grow your small business.
Ahrefs
With Ahrefs, you can view a variety of statistics for your (or your competitor's/) website. Some information that Ahrefs provides includes:
Backlink profile
Referring domains
Performance over time
Paid traffic performance
Domain authority and rank
Keyword traffic and ratings
Top pages and content
Top competitors
Ahrefs is cost-effective and feature-rich, so you're sure to get your money's worth with this digital marketing tool.
Buffer
Buffer will become your new best friend for scheduling social media posts if you give it a chance. It's relatively cheap and allows you to do things like:
Post quickly to all social media sites
Schedule social media posts for later times
Track engagement from Facebook, Twitter, and other social network users
Buffer offers a high level of customization, an intuitive interface, and excellent customer service. This digital marketing tool will save you a ton of time on your social media marketing program.
BuzzSumo
Want to determine the best content for your website? BuzzSumo can help. They analyze what content works best for you or your competitors.
BuzzSumo goes beyond telling you the total shares for each page. It breaks the information down into the shares per social media site. It helps to know what content works best on each site because it might not all be the same.
UnDelay
How does your landing page look? A good-looking landing page is crucial to keep potential customers on your site. Now, you don't have to choose between creating a mediocre landing page yourself or paying a fortune to have it built for you.
UnDelay helps you create landing pages that convert. Better than that, your landing page is automatically optimized for any device. A landing page that looks great on a computer but terrible on a phone is worthless.
Yoast SEO
If you're running a WordPress website, you should absolutely invest in the Yoast SEO plugin. Yoast helps you optimize every post for SEO and readability (which is tied to SEO/). With Yoast's help, every page of your site can be SEO optimized with excellent readability.
Facebook Audience Insights
Facebook Audience Insights gives you some of the best information about who your customers are. The more information you have about your customers, the better you can target those people. A few things Audience Insights can show you include:
Habits
Interests
Demographic data
Which devices people use
Household income (in some countries/)
Knowing this information can help you narrow the focus of your marketing efforts for better results.
Facebook Advertising
What better place to use the information from Facebook Audience Insights than Facebook Advertising? Facebook is the largest social media network, so it's one of the best places to advertise. Use the information from Audience Insights to target people who match your current demographics for the best results.
Google Analytics
Hopefully, you're already using Google Analytics. It may be the most important digital marketing tool available. However, you may not be using every feature. Here is a sampling of some of the things Google Analytics can show you:
Gender, age, and geographic location of your audience
Sources of traffic to your site and behavior statistics of people from each source
Which page is the most popular
Users, views, and behavior information for each page on your site
Frequency of returning visitors, number of pages they visited, and time spent on your site
Keywords being used to find your site and which page they land on
ConvertPlug
ConvertPlug may be the most affordable way to add popups and lead capture to your website. Most other popup-building tools charge you monthly or per view. ConvertPlug, however, is a one-time purchase.
It can do all this and more:
Generate social followers
Share updates
Promote videos
Detect exit intent
Show targeted offers
Offer discounts
Redirect traffic
CoSchedule Headline Analyzer
It would be almost impossible to overstate the importance of strong headlines. Boring or uninformative headlines just don't get clicks. How do you know if you have good headlines or not?
The CoSchedule Headline Analyzer helps you create excellent headlines that get the clicks you're looking for.
Piktochart
Infographics are key to keeping the attention of your readers. Creating them doesn't need to be complicated, though. Piktochart has more than 500 templates to help you create eye-catching infographics in no time.
ConvertKit
Email marketing should be a critical part of your marketing plan. ConvertKit provides affordable email automation. It has more features than the cheaper MailChimp and is more affordable than InfusionSoft or HubSpot.
Need Funding for Digital Marketing Tools?
While some of these digital marketing tools are free or cheap, some may be quite expensive. They will pay for themselves in time by bringing in new customers. But what if you need a loan to buy the tools to get started?
Whether you need business funding to purchase digital marketing tools, hire a social media marketer, or anything else for your small business, look no farther than First Union Lending.
We have 9 different business loan types to choose from, so you're sure to find the perfect business loan for your needs. Applying for a business loan doesn't affect your credit, and you could be approved as soon as the same day.
Contact First Union Lending by calling 863-825-5626 or clicking here. Our lending specialists are standing by to discuss your options and help you find the right business loan.