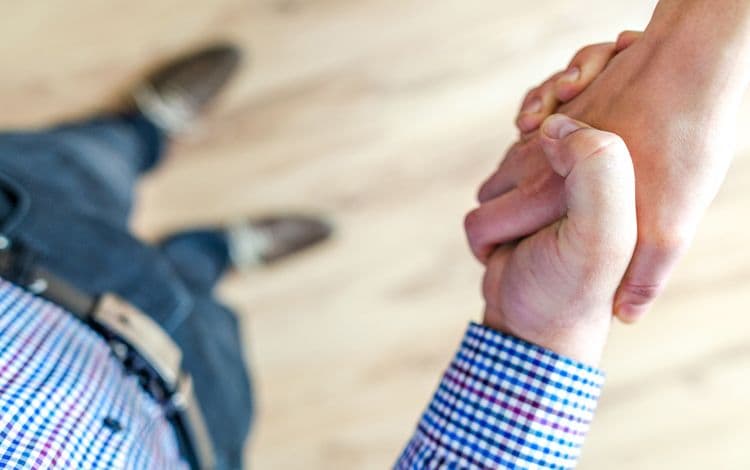 Steps For Qualifying a Sales Lead
In sales closing the deal is critical. But potentially just as critical is how you go about identifying worthwhile prospects and then consequently qualify the leads. So what exactly is involved with qualifying leads? This is a question that many in the sales world are somewhat puzzled by. Below we outline a few important steps when it comes to lead qualification—from the website visit to that first phone call, you should always be aware of which leads and prospects are viable and which you should probably just let go.
In simplest terms, lead qualification is a process during which you more clearly pinpoint those prospects who are likely to purchase from your company. The first step in a solid lead qualification plan occurs in that early phase where you are collecting potential client information via a variety of sources: email opt-ins, social media, contact info forms. Taking in the data gathered, you will then assess it with an eye on whether or not that particular person is in line with the profile of your ideal buyer. If in fact, they are, then you will likely follow up with a phone call and thereby engage in a sales conversation. This discovery call in turn, generally reveals quite a bit as far as whether the person is serious about purchasing your productservice and thus worth pursuing, or whether they're primarily "tire kicking" and so someone you would be better off letting go.
So Why Should You Engage in Lead Qualification?
Chasing after people who have no intention to buy is simply a waste of resources and can take away from your profits as you are expending employee time on dead ends. The early contact and subsequent lead qualifying process can tell you many things about a potential lead: do they have a need that requires your productservice, do they have the budget for what you offer, are they leaning toward a competitor of yours. If the lead doesn't meet certain criteria, you take them off your list and move on to one with a potential for profit. In the end, qualifying leads carefully results in a more motivated and far more efficient sales staff.
The Value of Lead Scoring
Essentially, lead scoring involves assigning points to leads early on in the pipeline. It can happen before a discovery call—is the call even worth making. Or it can happen after the call is completed. Collecting the right information on a prospect is important to assign a relevant and meaningful lead score. You will want to know the following:
Buyer Profile
Is the person within your territory? Also, do they fall into industry-relevant to yours? In assessing buyer profile, you want to have an idea going in of what your optimal customer is. Utilizing this information, you can then basically cross-reference the new lead against this ideal profile.
The information to establish such a buyer profile will likely come from data ascertained from your landing page. Be sure to have fields within the opt-in form that address some of the central buyer profile questions. Once you receive the form, you want to consider your point system and assign points accordingly.
Company Information
As a B2B organization, you want to collect as much as the info you can on potential companies that might lead. Everything from company size to basic contact information, to industry and market. This will all help in determining how many points that business should be given.
Online Behavior
How long is a lead on your site? The longer they stay on, the more likely they are to take that next step. You can track such things as page views, downloads, number of visits and length of time on site with analytics.
Email Behavior
A person may sign up for your email; this, however, doesn't necessarily mean they're going to take action, or even read the emails for that matter. You want to know what type of email behavior they're exhibiting—you can tell by looking at open and click-thru rates.
Social Media Interaction
How is someone engaging with your company via your social media platforms? If they are liking and sharing on Instagram or Facebook, for example, this is a promising sign that this lead may indeed become a buyer, and thus their lead score here should be higher.
Is it Spam…
Unfortunately, there are a ton of bots out there filling in forms. Generally, one red flag is that they are using all lower case letters. Also, if the email comes through as a Yahoo or Gmail account this could indicate spam versus an actual prospect.
Pulling all components and scores together should give you a really good idea of whether or not a lead is worth going after. Taking the time to qualify leads will only save you a ton of time and money in the end.
If you need additional cash this time of year First Union Lending is here to help! We have a variety of business loan programs designed with small business owners' needs in mind. Call today to see what we can do for you!