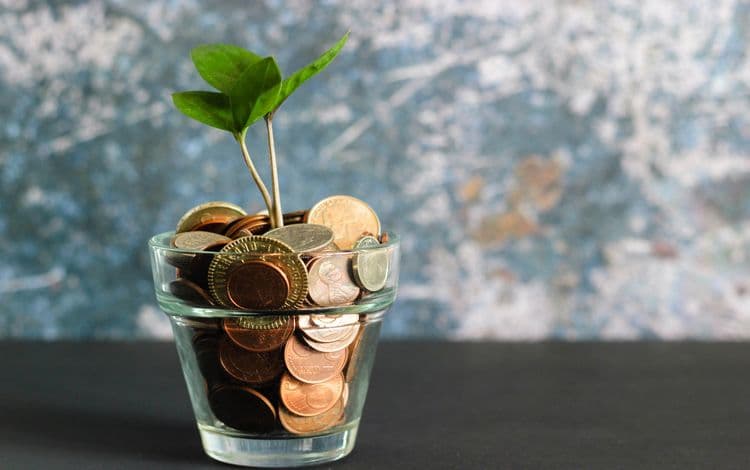 Small Business Funding FAQs
Have you seen financial terms flowing on and off the screen and you're not sure what they mean? Do you have questions about fundraising for a small business? Are you considering seeking funding for your small business and you're not sure where to start? The following are the most common questions asked regarding small business funding:
Why would I seek funding for my small business?
If you own a small business, you could borrow for four main reasons, too:
Start a business
Purchase inventory
Strengthen your business's financial foundation
The way you fundraise for your small business has everything to do with what you intend to do with the funding. You can take the route of Debt Financing or Equity Financing.
What is debt financing?
Debt financing comes from a bank or other lending institution when your business raises money for working capital or capital expenditures by selling debt instruments. By the lender providing the funds, they become creditors and receive a promise that the principal and interest on the debt will be repaid. If you have a mortgage or car loan, you have personal debt financing.
What is equity financing?
Equity financing is the process of raising capital through the sale of shares, which means your business decides to raise money because you have a short-term need to pay bills or have a long-term goal that requires funding to invest in your business's growth. When you sell shares of your business, you sell ownership in your company in return for cash, like stock financing. Equity financing does not only come from a bank, but it can also come from entrepreneurs, friends, family members, investors, venture capitalists, or by filing an initial public offering (IPO/) for your business.
Is it common for small businesses to seek funding?
Yes! Small businesses account for a huge percentage of all business borrowers. Small businesses draw from other sources, such as financial firms, angel capital, and venture capital. According to the National Small Business Association, 73% of small businesses use financing, and the need varies in reason.
If I want to begin a start-up business, how much should I try to fundraise?
Each small business starts up needs a different amount of funding, and businesses that employ people often use a lot more funding than those who are solely operated. More than 43% of businesses that employ others used over $25,000 in start-up capital compared to only 12% of solely run and operated businesses.
Do most small businesses carry debt? If so, how much debt is average for a small business to carry?
63% of all small business owners have some type of debt. That debt can vary in size, usage, and rationale. Additionally, 75% of businesses with 50 or more employees carry debt, and 60% of firms with less than 10 employees carry debt.
Is credit card financing important for a small business?
Credit card usage tends to be a small portion of a business's debt. Credit cards are more short-term debt vehicles for small businesses but can rise when getting everything up and running.
Are there any special offers when seeking funding that I should keep an eye on?
Yes. Veteran-owned businesses are similar to others, but if you contract or subcontract with government agencies, you can apply for a Veteran-Owned Business Certificate. The requirements for becoming a veteran-owned business are extremely specific:
You must be a veteran
You must own at least 51% of the business applying for the certification
You must control day-to-day operations of the business
You must control business management
How likely am I to obtain funding?
The Census Bureau reports that only 1% of businesses that want to expand or make capital movements were unable to due to a lack of funds, however around 20% of credit applicants are denied financing for one reason or another.
According to the Federal Reserve, 82% of small employer businesses were approved for funding, however, only 50% of these small businesses received the entire amount they requested.
Is it smart to start-up or invest in a small business in this day-and-age?
Since the Great Recession, small business credit conditions have improved, however, lending has yet to return to pre-recession levels. However, with the increased availability of online platform banking and lending (also known as marketplace lending/), it has become easier to obtain a small business loan - but watch out! You may find yourself paying an arm and leg in interest rates.
What is crowdfunding?
According to Investopedia, "crowdfunding is the use of small amounts of capital from a large number of individuals to finance a new business venture. Crowdfunding makes use of the easy accessibility of vast networks of people through social media and crowdfunding websites to bring investors and entrepreneurs together, with the potential to increase entrepreneurship by expanding the pool of investors beyond the traditional circle of owners, relatives, and venture capitalists". If you are raising money with donation crowdfunding, you do not have to pay the financing back.
Do You Want to Look at Your Financing Options?
If you find yourself needing to find funding for your business, First Union Lending is here to help.
We have nine different business loan types to choose from. This means that we're uniquely qualified to help you find the perfect loan to open your small business.
Applying for a business loan doesn't affect your credit. Better yet, your business loan may be approved as soon as the same day.
To discuss our business loans with one of our lending experts, click here or call 863-825-5626. We'll talk about our various business loans and help you find the right one.
Get started with the process now by learning more about our business loan types.